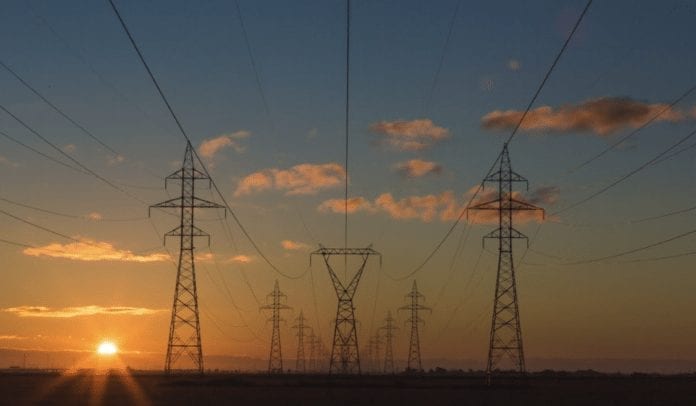 There's almost always more than one way to support one's interests. When it comes to cryptocurrency, there's always the option to buy one's favorite digital coin or take up shares in crypto stocks. Additionally, there's a back door into the world of blockchain money through investing in companies with a broad spectrum of assets to include cryptocurrency.
Energy stocks companies paying dividends are throwing their hats into the blockchain ring and considering adding cryptocurrency to their roster of projects.
Cryptocurrency mining requires a tremendous amount of energy.
According to Morgan Stanley, the amount of energy used to mine bitcoin this year may total out to be more energy than is used by the entire country of Argentina. This statistic alone makes it more than relevant for energy companies to work on ways to reduce the usage or precious resources to verify this new asset.
Early this year, China urged their cryptocurrency miners to relocate their operations out of the country; a significant point considering over 70% of worldwide Bitcoin mining occurred in China. This Exodus has led to plans for cryptocurrency mining projects in other countries such as Sweden, Iceland, and the United States. What made China an ideal choice initially was cheap electricity and a colder climate to reduce the wear-and-tear on heat-producing hardware.
Considering the expansion of cryptocurrency mining in other countries, the following stocks have a stake to claim and will pay investors to wait on the appreciation of shares.
The name of the game is "do more with less." Companies which operate in areas where costs for electricity are low have much to gain from cryptocurrency operations which means big payouts for miners.
Innovators who can reduce the carbon footprint with renewable energy for cryptocurrency mining have a lot to gain. Here are the five top companies who are competing for a claim to crypto and will pay out to investors for their interest.
#1: Xcel Energy Inc. (NASDAQ: XEL) has customers in low-cost electricity states such as Texas and North Dakota ideal for cryptocurrency mining.
But Xcel is also rapidly expanding its renewable energy footprint. More than access to cheaper electricity, Xcel has included wind power in its selection of specialties and offerings (21%). Xcel is in the midst of increasing power generation with wind by 55% and its recent acquisition of the 478-megawatt wind program from NextEra Energy Resources is bound to help get this project underway.
The company's current price is $46.95; dividend yield is 3.25%; and the market cap is $23.9 billion.
#2: Entergy Corp. (NYSE: ETR) operates in the state with the lowest Bitcoin mining costs in America.
Reported by the Crescent Electric Supply Company, Louisiana mining costs at $3,224 are the lowest in the country. With Texas ranking 11th and both Arkansas and Mississippi within the top 10 for cheapest electric costs, ETR additionally announced an 81-megawatt solar project for renewable energy efforts in the construction of the Stuttgart Solar Energy Center in league with the next energy stock company on this list.
The company's current price is $81.96; dividend yield is 4.36%; and the market cap is $16 billion.
#3: NextEra Energy Inc. (NYSE: NEE) could be the best thing to happen to cryptocurrency with its exemplary leadership in renewable energy projects.
NEE is a front runner for energy innovations with 11% of implemented solar capacity (with plans to expand to 50% in 2018) and 16% of wind capacity (with plans to expand to 29% in wind capacity this year). NEE is a healthy performing stock; it's up 140% since the beginning of 2018.
The company's current price is $170.36; dividend yield is 2.63%; and the market cap is $80.3 billion.
#4: American Electric Power Co. Inc. (NASDAQ: AEP) is making large investments in renewable energy and operates in ideal states for cryptocurrency mining.
Out of the 11 states where AEP operates, 9 fall within the lowest-cost electricity areas to include Arkansas, Kentucky, Louisiana, Oklahoma, and Tennessee. Of the company's mix of power resources, renewable energy accounts for 12.7%. AEP has a whopping $4.5 billion investment in a 2,000-megawatt Wind Catcher project which is anticipated to benefit four states making it the largest potential wind farm in America.
The company's current price is $71.44; dividend yield is 3.47%; and the market cap is $35.2 billion.
#5: Pattern Energy Group Inc. (NASADAQ: PEGI) contracts power it generates from 24 wind projects worldwide (with 9 in the making) which is a perfect arrangement for cryptocurrency mining.
PEGI might be the best bang for the buck and has the credentials to back up the potential. CEO Mike Garland has extensive experience with wind powered projects and has had the foresight to set up as a YieldCo. Simply put, the company feeds a great portion of its cash flow as investor dividends. As new projects are implemented, the money filters back to investors, accounting for the tall yield. The stock is currently undervalued due to market overreaction to a dilutive equity offering last fall. Garland has recovered with brilliant innovations for generating cash to include selling a project in Chile. The company is poised to climb and priced at a steal of a bargain.
The company's current price is $19.06; dividend yield is 8.84%; and the market cap is $1.87 billion.
Choosing to invest in smart companies which could feed into the future of cryptocurrency and blockchain is a great way to support its survival.
There are numerous approaches to helping cryptocurrency grow and following the innovations and money trail are almost always faster tracks to full development.
To learn more about predictions for the future of cryptocurrency, read Bitcoin Poised to Rise this Summer: Here's Why Cryptocurrency is Here to Stay.