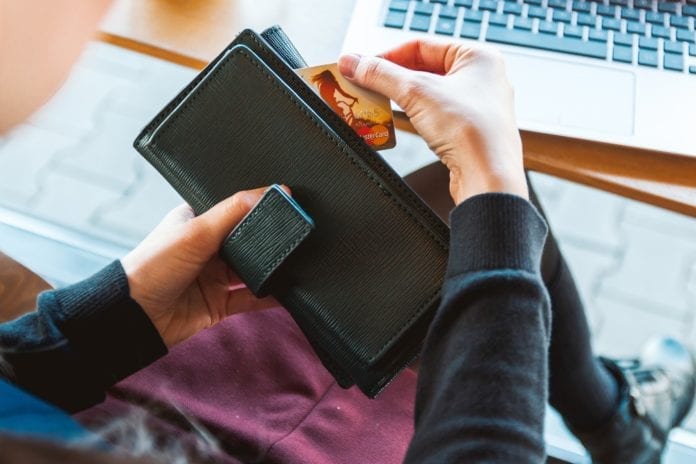 Casa is a six-month-old startup which has launched an incredibly secure digital wallet that requires users to electronically sign three different devices to move assets. Casa raised $2.1 million in a new investment with venture capital firms Lerer Hippeau, Compound and Boost VC, participating in the financing round.
Founder and CEO Jeremy Welch describes Casa as "premium hodl software," referencing the cryptocurrency community's preferred term for buy-and-hold investing.
Targeted at individuals with $400,000 to $10 million in cryptocurrency assets, Casa creates an easier way for customers to manage private keys, the sets of numbers and letters that let you transfer cryptocurrency.
Initially, bitcoin will be the only cryptocurrency Casa supports, but it plans to add ether later in 2018 with other coins to follow. Ether is the token of the second-largest cryptocurrency network Ethereum.
Welch is a serial entrepreneur with work ranging from advertising technology to an electric vehicle charging startup.
He founded a home-sharing app in 2016. Last year he decided to pivot this home-sharing startup to work on a cryptocurrency wallet solution.
Storing cryptocurrency safely is a challenge because it can be transferred with ease, hence how criminals have profited from transfers from New York to Phuket, Thailand.
"The state of the art for storing cryptocurrencies is quite poor," elaborates Emin Gün Sirer, associate professor at Cornell and co-director of the Initiative for Smart Contracts and Cryptocurrencies. Although one can buy cryptocurrency on an exchange like Coinbase, experts don't recommend using it due to the threat of hacking as we have already seen happen to Mt. Gox and Coincheck. Additionally, many exchanges limit how much you can withdraw per day.
There has been development of hardware wallet devices, such as those from Ledger or Trezor that let you store cryptocurrency offline.
The risk, if you lose the wallet and the recovery password, you're quite frankly, out of luck. The highly cautious use "glacier protocol," is an extremely complex method like the Winklevoss twins' original approach of storing different portions of passwords in different global locations.
Casa's solution is using five keys to store a customer's virtual assets, one of which lives on your phone and another held by Casa as a recovery mechanism.
The three remaining keys are stored on Trezor or Ledger hardware wallets with which Casa has integrations. Among these three keys, Casa suggests keeping one at home, one at work and one in a safety deposit box at the bank.
When you want to move your cryptocurrency, you must electronically sign with three of those five different keys, which for hardware wallets that means plugging them into a computer. For example, if you were at your house, you could first sign with the phone app, then sign with the wallet at home, and then go to the third storage location to finalize signing with a third key.
"Someone can't come to you with a gun, put it to your head and say, 'Transfer me all your money,'" Welch explained how various key locations enhance safety.
BitGo, a San Francisco-based digital wallet startup also helped companies securely store cryptocurrency using a similar multi-signature approach but only with signatures at two of three checkpoints. For example, the victim in our previous piece "How a clever trader outsmarted Bitcoin robbers" could have avoided the entire scenario he endured with such a wallet.
Casa's security and included 24/7 phone support doesn't come cheap with an annual fee in the five-figure range. So far, Welch has landed a few customers and has a waitlist of more than 100 others who will be onboarded this month.
Casa has also brought on Jameson Lopp, a well-known engineer at BitGo and digital privacy advocate.
"The best thing you can be working on is a problem you have yourself," Lopp explained. A former lead designer of Tinder, Scott Hurff, has also joined Casa.
Despite its promising potential, Casa faces big challenges, primarily getting users to follow directions and store their keys in different physical locations.
Emin Gün Sirer explains how a "user might say, 'Well, I'm going to place two of my extra Trezors next to each other on the mantle.' Now you've fooled yourself into thinking you have extra security."
Charles Hudson, managing partner at VC firm Precursor and a Casa investor, further elaborates how "it's really easy to be lazy and just say, 'I'm going to use the same password all the time,'" he says. "Who needs two-factor authentication or a password manager. Until something you really care about gets hacked."
Casa also needs its customers to manage their own keys.
"The biggest challenge is human nature" explains Mike Belshe, BitGo cofounder and CEO. "What if you could have a bank that solves those problems and yet still provides transparency, and you didn't have to deal with key storage?" For example, BitGo recently announced that it's acquiring Kingdom Trust, a regulated custody solution where people can hold cryptocurrency.
BitGo specializes in selling products to companies while Coinbase's new custody solution focuses on institutional investors. Additionally BitGo is already serving investors through its partnership with Bitcoin IRA.
Casa teams sees self-managing keys using the original Bitcoin philosophy of an asset one controls, completely without oversight from any intermediary. "The only way you're using bitcoin [as intended] is if you're managing keys," Welch explains.