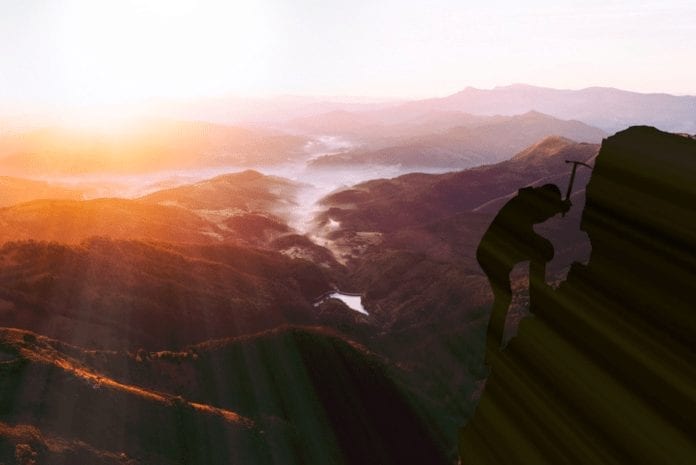 In the United States, individuals interested in cryptocurrency often keep up with Bitcoin news and Ethereum news. Investors consider the implications, benefits, and drawbacks of investing in Bitcoin stocks and Ethereum stocks. In the U.S., as people debate about buying these blockchain stocks, there is also discussion about blockchain news and regulation. These discussions are not unique to the United States. In fact, South Korea has been experiencing and debating some of these cryptocurrency issues as well.
Cryptocurrency Upbit may become a leading example for blockchain platforms worldwide.
South Korean-based Upbit's meteoric rise and success are being interpreted by some financial industry observers as indicating the potential future of cryptocurrency platforms and exchanges. Upbit might not be as well known in the United States as Bitcoin, or even Ethereum, Ripple, or Litecoin, but it has generated a lot of attention in its short existence.
Upbit, a South Korean blockchain cryptocurrency exchange, was backed and released by South Korean fintech company Dunamu, which in turn is owned by Kakaostock, South Korea's top mobile trading app. With this kind of industry pedigree, it makes sense that Upbit would quickly find significant success. However, Upbit's rapid rise surprised some of its even most ardent supporters.
South Korea-based cryptocurrency Upbit has grown rapidly since its October 2017 launch.
The cryptocurrency exchange recently released its trading data to Coinmarketcap for the first time, and the information was shocking to some observers. As of January 2018, it offers 121 cryptocurrencies and over 200 trading pairs. Backed by Kakao Corp, Upbit is now the world's largest crypto exchange–by volume.
Upbit is incredibly successful. The cryptocurrency exchange has a membership estimated to be 1.2 million, an average of 1 million daily users, and 300,000 "concurrent users." With this many users, it is no surprise that Upbit can reportedly have a maximum daily transaction value of 10 trillion won. In December 2017, Upbit did not reach this maximum level, averaging a daily transaction value of 5 trillion won.
The rapid growth of cryptocurrency Upbit inspired national discussion of blockchain regulation.
Upbit captured the attention of both South Korean regulators as well as the Korean Blockchain Association, which, in part, works on self-regulation for cryptocurrency platforms. This push for increased scrutiny in cryptocurrency occurred after the South Korean government's regulatory announcement on December 14, which stated that all major crypto exchanges in that country were jointly declared self-regulation as outlined by the association of which they are members.
Upbit further became the subject of controversy and industry discussion when the currency exchange rebuffed the Korean Blockchain Association's urge to cryptocurrency platforms and exchanges to agree to self-regulation. Upbit refused to declare self-regulation with its peers. Instead, Upbit acted on its own to address the self-regulation issue. According to Zdnet, Upbit declared on December 30 that "[t]he company plans not only to actively accept all regulations created by the government but also to create a safe and transparent cryptocurrency trading environment by strengthening self-regulatory measures intensely within the service."
Cynics might think that cryptocurrency Upbit was trying to dodge any efforts to institute self-regulation; but, they would be wrong.
Upbit followed through on its promise, and it implemented the necessary changes, as required by the regulations, by the end of December 2017. Does Upbit's willingness to institute self-regulation on its own terms, but also that dovetail with the Korean Blockchain Association's standards, signal that the cryptocurrency industry has firm and immutable ethical standards? Only time will tell whether this is the case, but, Upbit's, and its South Korean peers', willingness to engage in self-regulation signals that this could develop into an industry expectation.
Upbit's success continued unabated and unimpeded. In mid-January 2018, Upbit's 24-hour trading volume for all coins was $6.43 billion. It leads the Korean cryptocurrency market. Fellow cryptocurrency Binance, with a $4.80 billion trading volume, came in second during this period of time.  Bithumb trailed with a still respectable $4.68 billion trading volume.
This is not the end of cryptocurrency Upbit's interaction with the Korean Blockchain Association.
On January 11, nearly a month after its peers joined the Korean Blockchain Association, Upbit announced that it applied to join the association. Furthermore, Upbit agreed to implement any self-regulatory measures advised by the Korean Blockchain Association.
Upbit's quick ascent as a top South Korean cryptocurrency exchange has captured South Korean, and global, attention. Some observers and financial commentators are now wondering if Upbit could become the world's premier cryptocurrency exchange. Could it displace Bitcoin, which has generated so much press, financial industry attention, and public discussion in the United States? Given how new Upbit is, as well as how new cryptocurrency is in general, it is difficult to prognosticate the future of global cryptocurrencies. Nevertheless, in upcoming months, it will be interesting to watch whether Upbit overtakes Bitcoin, and whether Upbit gains entry into, and makes an impact on, in the United States' use and access. (See other news on regulations of cryptocurrency outside of the United States in "Wider Ban on China Crypto Trading is in the Works says PBoC Official.")