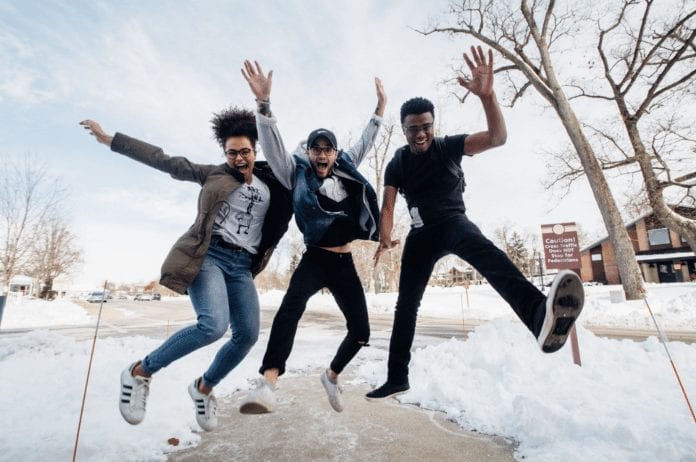 In the words of Roger Ver, "Bitcoin is here to stay," even if some places and people just haven't caught on to what the decentralized currency has in store for the future of transactions. While the naysayers have had their day, those who would side with the Warren Buffett variety review on cryptocurrency, where can we go to talk about Bitcoin and even use it with like-minded communities?
Where are the best places in the world to use Bitcoin? These places are great, but, not the winners of the blockchain race.
There are some countries who are picking up the hint quickly and trying to scramble to gain crypto-relevancy, so to speak. Even French Finance Minister, Bruno Le Maire, is changing his tune about cryptocurrency. He has been noted as having insisted the French government and the cryptocurrency community have aligned interests and he intends to make France an epicenter of blockchain and cryptocurrency technology.
The runners-up for the best places in the world to use Bitcoin are the tax havens of the world such as Bermuda, Gibraltar, Liechtenstein, and Malta. Their strategy for making their countries more inviting to blockchain and cryptocurrency entrepreneurs and enthusiasts is to design helpful regulations on the use of this technology.
Just last month, the government of Malta passed three laws enabling businesses to easily issue new cryptocurrencies and trade existing ones. Bermuda is not far behind in this race for crypto-relevancy as legislature was passed to allow startup companies offering initial coin offerings (ICOs) to apply to the minister of finance for expedited approval.
Liechtenstein banks are legalized to facilitate cryptocurrency transactions on behalf of their clientele.
Better still, their financial advisers take the digital asset seriously enough to offer advice to investors on ICOs. According to Forbes, Yanislav Malahov, otherwise known as "The Godfather of Ethereum," was noted as having said, "You can open a company without a bank account, just by using Bitcoin or Ethereum."
Finally, Gibraltar wrote into law this past January the legal facilitation of fintech innovation. What is referred to as the Distributed Ledger Technology Regulatory Framework protects cryptocurrency business customers in British territory overseas. Additionally, one of Gibraltar's soccer teams declared they would be the first to compensate their players with cryptocurrency.
Excluding obvious winners for cryptocurrency friendliness such as London, New York City, and San Francisco, where can the non-city dwellers go to find a hospitable blockchain community?
The urban neighborhood is not everyone's digital bag and truly rural places may not seem ideal, either, for racking up Bitcoin. The following five places are some of the most Bitcoin friendly towns with variation of urban and suburban settings.
#1: Amsterdam isn't just for pot coin; they have their own Bitcoin Embassy.
The Bitcoin Embassy is open five days a week for blockchain enthusiasts to come and network. Developers, startup and established entrepreneurs, investors, and the crypto-curious frequent this area. In addition to the embassy, Amsterdam hosts a Bitcoin Cafe, Box Shop, and and even a Bitcoin Restaurant to include their own rigs for mining.
#2: Berlin is another brilliant haven for cultivating blockchain and cryptocurrency community.
This hub of students, techno geeks, and Bohemians is an attractive spot for all things unconventional and Bitcoin is included. The heart of Berlin's Bitcoin circle is a place called Kreuzberg which claims to have an impressive saturation of vendors who accept cryptocurrency in exchange for goods. One place called Room77, otherwise known as the "restaurant at the end of capitalism," appears to be a favorite hot spot for Bitcoin enthusiasts. After all, this restaurant was the first place in the actual, physical world where the Lightning Network transaction was used to buy a favorite German commodity, beer.
#3: One of the smallest states in America, New Hampshire, makes the list of the most Bitcoin friendly places in the world.
With its grand 17th century houses, traditional crafts, and riverside gardens, The quaint town of Portsmouth, New Hampshire would likely not cross anyone's mind as a hot destination for crypto-believers, but, a little jaunt pass the riverside gardens and 17th century houses will take you to just the place. The whole state is pretty into Bitcoin though there are those wanting to bask in the natural beauty of the place and stock up on supplies for the zombie apocalypse or what have you. Located in Portsmouth is the headquarters of the Free State Bitcoin Shoppe where 20K members of the libertarian Free State Project intend to relocate. The shop accepts only cryptocurrency – your credit card will have nowhere to swipe and your cash will not be accepted.
#4: In spite of the negative reception of much of China for supporting mining efforts, another haven for Bitcoin enthusiasts is the town of Ngawa.
The Ngawa (Aba) Tibetan and Qiang Autonomous Prefecture may not have a store which accepts Bitcoin, seeing as how more than 10% of the population is monks, but, what can be found is cryptocurrency mining hubs which make use of the hydropower of this particular area. It's not exactly a fun German bar, but, it's one stop which would bring a Bitcoin believer right where the real action happens.
#5: Last, a less obvious spot in the Isle of Man has one of the most interesting places to visit for Bitcoin users.
The town of Douglas which overlooks the Irish Sea is another quaint spot where it may not look like an obvious place to talk about crypto and blockchain. However, this tiny town (population: 26,000) has a Bitcoin bar known as the Thirsty Pigeon. There's also a great noodle bar which will accept Bitcoin for your favorite bowl of noodle-y goodness. In addition to these entertaining places to hang out, the small island town allows for cryptocurrency gambling and is home to 25 bitcoin-relevant startup companies.
The world is still catching up to the Bitcoin craze, so, stamp up your passport to find the people in the know already.
There are places for the Bitcoin throng to enjoy what blockchain and cryptocurrency have to offer right now while the rest of the world catches on to this new form of currency. For more information on who's backing new blockchain and crypto-ventures, read The Sledgehammer is Coming Down on Blockchain Competition: Peter Gabriel Backs Blockchain Startup.