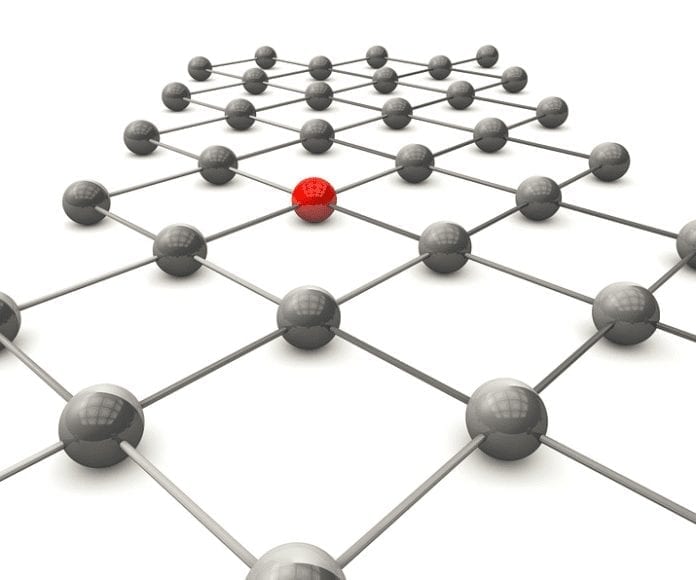 Over the past few years, millions of dollars have been spent researching blockchain technology. Numerous tests have been conducted to determine whether blockchains are appropriate for various scenarios. This interest in blockchain technology has undoubtedly been spurred on by an interest in cryptocurrency. In turn, this interest has led to an increase in investing in and buying blockchain stocks, such as Bitcoin stocks and Ethereum stocks. However, before one can be a savvy investor, he or she needs to keep up with Bitcoin news and Ethereum news; to do that, one should better understand what blockchains are, and why they are used.
The current interest in blockchain technology is just as intense as the scrutiny of its functionality.
Of particular interest to researchers and enthusiasts is blockchain technology's ability to offer new tools for authentication and authorization. These mean that, in the digital world, there is less of a need for many centralized administrators. It also results in the creation of new digital relationships.
This is key to how blockchains are revolutionizing online transactions. Blockchain technology can formalize and secure new digital relationships. Thus, what is being called the "blockchain revolution" is poised to change how the Internet works by creating the backbone of a layer of the Internet for transactions and interactions of value (To learn more about the digital backbone of blockchain technology, read What is Blockchain Technology).  This can be thought of as "Internet of Value," which is a shift away from "Internet of Value." This latter example uses client-server, accounts and master copy databases, and has been in use for the past 20 years.
The blockchain structure of combined technologies heightens the appeal of cryptocurrency for many users.
A blockchain is composed of three primary technologies: private key cryptography; a distributed network that has a shared ledger; and an incentive to service the network's transactions, record-keeping, and security. None of these technologies is new, but, the way in which they work together is novel and game changing.
Blockchains' private key cryptography requires two participants in a transaction to hold a private key and a public key. This component allows blockchain technology to create a more secure digital identity reference. A user's identity is based on possession of a combination of private and public cryptographic keys, and the combination of these keys can be seen as a "dexterous" form of consent. This combination creates an extremely useful digital signature, providing a strong control of ownership which makes the transaction more secure than it would be using other, older methods.
The aspect of firm blockchain identification control within a cryptocurrency transaction does not provide security on its own.
Strong control of ownership does not always lead to secure digital relationships, but, it does solve authentication–which can be achieved by combining a means of approving transactions and permissions, also known as authorization.
Blockchains achieve this through a distributed network, which requires a number of validators to use mathematical verification to reach a consensus that they witnessed the same thing at the same time. There is a direct relationship between the security of a network and the number of validators on a distributed network.
Blockchain technology has an internal system of record-keeping.
When cryptographic keys are combined with a distributed network, a useful form of digital interactions emerges, resulting in a system of record. In this process, Individual A takes her private key, making an announcement–for example, that the individual is transmitting a sum of a cryptocurrency–and attaches it to Individual B's public key. This creates a system of record.
One's self-interest is a motivating factor that drives people to engage in mining. When one offers her computer processing power to service the network, there is a reward available for one of the computers. Thus, a single person's self-interest can be used to help service the public need, which can take the form of increased security. Bitcoin, Ethereum, and even well established companies like IBM, are using blockchains.
As blockchain technology proves its usefulness and as cryptocurrency provides an abstract, digital exchange for goods, the need for regulation is apparent. 
In general, the idea of governments regulating cryptocurrencies goes against the entire ethos of decentralized assets and data so the crypto firms have decided to do it themselves. This industry norm is, of course, occasionally ignored by some governments.
In China, the world's largest Bitcoin miner, there has been a government-backed push for regulating cryptocurrency. In South Korea, blockchain and cryptocurrency platforms have agreed to a common standard of regulations. The blockchain platform known as Waves is also tackling this issue, and has set up its own independent regulatory body based in Switzerland. Although cryptocurrency is relatively new, Swiss banking, apparently, is forever.
Why should one use blockchain technology?
In summary, blockchains provide security and a way to conduct transactions online. Currently, blockchains are a bit like the Wild West; few regulations exist, although that is changing as time goes on. Blockchains used as databases can be slow, and there is a cost to storing the data, mainly in the form of "mining" (or processing) of every block in a chain. On the other hand, centralized data systems based on the client-server model are faster and less expensive. However, one cannot predict how long client-server model data systems will be faster, and it certainly looks like, given the private and public sector interest in blockchains, that blockchains might very well be the technology of the future.