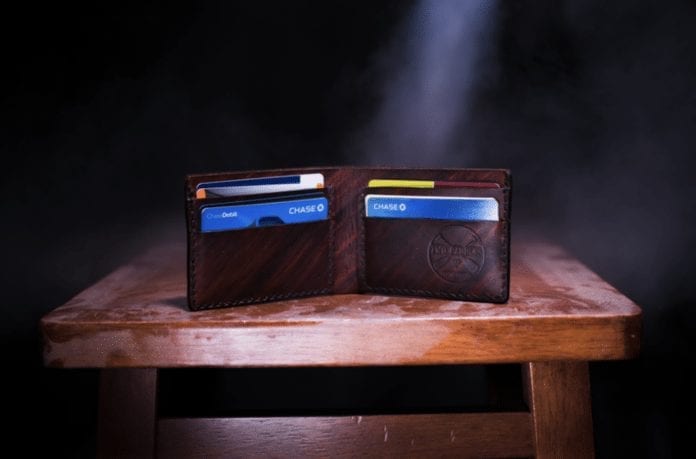 The possibilities for Bitcoin are far-reaching and, still, cryptocurrency has some distance to cover when it comes to regulations and widespread acceptance before this potential is realized. The big question with cryptocurrency on the minds of society recently concerns how far a digital token can stretch into everyday life.
Cryptocurrency was once considered a fringe trend among the computer-tech community; nowadays, Bitcoin is entering into the mainstream sector of daily finance.
What good is currency if it cannot be used? Initially, cryptocurrency was only available to trade for more "goods" of its kind. There are now places in the world where Bitcoin and other forms of cryptocurrency are accepted for more than simply increasing supply of digital tokens. For more information on where cryptocurrency holders may exchange for commodities or talk to others about their enthusiasm for what blockchain assets can do, read Where in the World are the Most Bitcoin Friendly Places? 5 Places Where Your Bitcoins Are Accepted.
A recent Forbes article stirred up attention from the crypto-curious and Bitcoin devotees alike.
Forbes recently wrote an article regarding the possibility of Bitcoin replacing credit cards. The publication spoke with various merchants interested in exploring the benefits of using digital currency over paying fees to allow for credit card transactions.
The article quoted from Ian DeMartino's The Bitcoin Guidebook: How To Obtain, Invest, And Spend The World's First Decentralized Cryptocurrency: "From a merchant perspective, Bitcoin has the advantage of not having large fees from credit card companies that cut into profits. Credit card companies typically charge between three to four percent for each transaction, a fee the merchants normally take on themselves. For merchants with small profit margins, that fee could be up to half or more of their profits for each credit card transaction."
Echoing this sentiment, Forbes spoke with Kris Marszalek, cofounder and CEO of CRYPTO.com. The CEO was quoted as having said, "The banking and payment sector is ripe for disruption. Everyday consumers feel little loyalty to or satisfaction with many incumbent institutions – charges are unnecessarily high and the customer experience is poor. The entire credit card business model is focused on wringing money out of people who can't afford credit card debt: late fees, penalties and high interest rates."
Kris Marszalek feels cryptocurrency empowers consumers whereas credit card companies are focused on their own profits over the user experience. 
Marszalek explained to Forbes how cryptocurrency will "provide a way to shift the balance of power back towards consumers. Blockchain backed credit is fairer and more affordable than credit card debt. And when used as a means of payment, cryptocurrencies offer a number of advantages over existing methods. The digital nature means they are nearly free and fast to send globally; and travelers can use cryptocurrency cards to save up to eight percent on exchange charges when spending money abroad."
In the same article, one source revealed a counter-argument for what it would mean for cryptocurrency to replace credit cards.
Jonah Lehrer is the author of How We Decide. His thoughts on the topic were: "Paying with plastic fundamentally changes the way we spend money, altering the calculus of our financial decisions. When you buy something with cash, the purchase involves an actual loss — your wallet is literally lighter. Credit cards, however, make the transaction abstract, so that you don't really feel the downside of spending money."
The idea the author offered for how this would impede the possibility of Bitcoin replacing credit cards is the sensation people have using something visibly depleting and something with seemingly invisible consequences. Paying with a credit card may feel less real than the acquiring of something someone wants. The implication of this suggestion is Bitcoin spending would feel like cash spending in which case, a consumer feels the weight of the wallet decrease.
Steven Gleiser, Content Manager and Bitcoin Analyst for the BitcoinChaser online news site offered a realistic viewpoint regarding any near-term adoption of Bitcoin in place of credit cards.
The BitcoinChaser prides itself on professionalism when delivering news regarding cryptocurrency. Following his review of the Forbes' article, Gleiser explained a few major impediments to mass adoption of Bitcoin over credit cards in the near future.
Firstly, Gleiser points out what the Forbes author hints towards the end of his article. The user experience for credit cards is easy – too easy, perhaps. Once you have the piece of plastic, you're pretty much ready to go. The experience of using Bitcoin is less user-friendly and requires more effort to own and use. In one example, Gleiser points out there is no customer service to fix an error if something goes wrong with a transaction.
Secondly, the credit card fees associated with merchant responsibility are often included in the price and, therefor, nearly invisible to the consumer. Credit card fees hover between 2.5 – 3%. Bitcoin fees are transparent and offer no guarantees for consistency. Though fees are nearly under $1 or a handful of cents for a slower transaction, there's no telling if this will remain the case as fees are market-driven.
Lastly, Gleiser noted credit cards encourage spending whereas holders of Bitcoin are generally more inclined to use their ever-rarer form of digital tokens on high ticket items. Whereas the argument of removing the power from credit card companies and back into the hands of consumers and merchants sounds noble and necessary, the impulse and easy access to make purchases is partly to thank for continued business.
While Gleiser does not foresee the full replacement of credit cards by Bitcoin any time soon, he does note accessibility to cryptocurrency could make a difference.
Concluding his thoughts on the matter, Gleiser wrote, "The more businesses accept Bitcoin, the better it will bode for those who hold coins and, arguably, for the economy at large. Bitcoin is above anything else an alternative to those traditional inflationary means of exchange that are controlled by the government. As such, people should view it as the cornerstone of their hedging strategy. People must remember that if there is a liquidity crisis, an economic meltdown like the one we witnessed in 2008-09 or any other event that might constrain traditional tools like credit cards, Bitcoin will become one of the preferred alternatives to do business with."