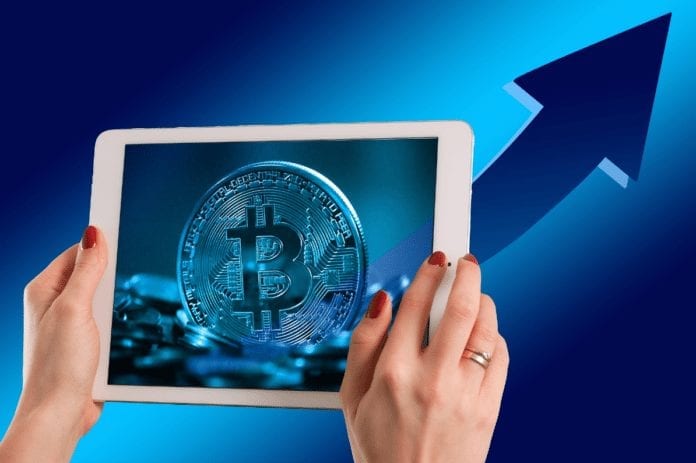 This Mother's day, Sunday May 13th, the Williamsburg Hotel in Brooklyn, New York is hosting the first Women on the Block Conference. This conference represents a growing movement to represent and empower women in the blockchain space.
WOTB was organized and created by Alexandra Levin-Kramer, ESQ., a partner at CKR Law who also heads their Blockchain Technology & Digital Currency group. Levin-Kramer grew frustrated by the male dominance of blockchain panels and events so pervasive that it led to the term "bitcoin bros." Cindy Chin, CEO of CLC Advisor, a NASA Datanaut and fellow blockchain expert, was also concerned about the influence of misogyny in the burgeoning cryptocurrency culture; considering not only the potential for women succeed with blockchain, but because so many already have but go dismissed or under credited.
WOTB, is a one-day, volunteer-run blockchain conference featuring all-women panels.
The event boasts an on-site educational children's program focused on science, technology, engineering, art and math (STEAM). Additionally, all proceeds from the conference will be donated to help support women in technology.
The response to WOTB has been overwhelmingly positive with women flying in from across the United States and over ten different countries, including Australia, the United Kingdom, China, Turkey, Germany and Switzerland in order to attend or present. Furthermore, the conference kicks off the much anticipated Blockchain Week New York City.
Ada Jonuse, co-founder and CEO of Lympo, has organized many blockchain events around the world and can explain the enthusiastic response to WOTB. She reports having women-only panels draw in a 40% female audience compared with the typical 5-10%.
The speakers at the conference represent an incredibly wide range of business experience and industries including: food supply chain, investment advisory, state and governmental policy, advocacy for emerging economies, advancing humanitarian technology, decentralized marketplaces and exchanges, consumer data ownership, regulatory bodies, and storytelling.
The broad range of experience these speakers bring to the table means WOTB will be relevant to audience members from nearly every industry.
Gender equity is a topic being widely discussed across all industries now, partly due to headlines like #metoo and Gamergate. Technology is famous for being a male dominated space which is often dismissive or outright hostile to women. The speakers at WOTB each bring a sophisticated and nuanced take on issues of inclusion. As women in STEM themselves, they've no doubt had firsthand experience with the very issues at the core of why society needs social movements in the first place.
Women in any male dominated industry, cryptocurrency or otherwise, should deliberately seek each other out to connect, network and create a sense of community from which to draw strength.
Tereza Nemessanyi, EIR for Microsoft explains: "As a woman in tech and in a market-facing role, I tend to attract and mingle with many people of color and women. So when people tell me they can't find women [in blockchain], I'm quite surprised."
Nissa Szabo of bloXroute sees the need for more diversity overall in the blockchain space, due to her concerns about founding teams and C-level roles being racially homogeneous and predictably male.
Katrina Donaghy, co-founder and co-CEO of Civic Ledger, has described her reliance on the Women in Blockchain International Impact (WIBI) Telegram group, to virtually connect and interact with women in blockchain: "The difference [between men and women] is that women don't need ego to validate our position or place. We are way too busy building amazing blockchain companies."
Elizabeth Chee, co-founder and COO of HIT Foundation, elaborates on the issue of inclusion: "If we just have men in blockchain, then we miss out a significant contribution from women on the design of products, services and solutions targeting women."
The speakers Forbes spoke to strongly believe that it is vital to open up this nascent industry to women right now; it is time for the cryptocurrency space to adopt new ways of thinking rather than aimlessly inherit the tech industry's sexism.
Notably, many on the WOTB panel have been inspired and encouraged by other women to pursue blockchain. These women see themselves as "paying it forward" through their civic- and socially minded work as visible leaders in the movement to empower women through blockchain in myriad ways.
Blockchain is a tool for positive action.
For example, Alicia Noel, founder of Cultivati Inc., wants "everyone, everywhere to have reliable access to safe, quality and sustainable food." Kathleen Chu, marketing lead at blockhive, aims to use blockchain to protect landowners from corrupt government entities using an immutable registry data. Dr. Jane Thomason, an advocate for emerging markets, further explains how "Identity is foundational to everything and is a basic human right."
Nadia Chilmonik, co-founder and Chief Discovery Officer for Byzantine elaborated on how "We have the chance to make the blockchain industry better than the rest of tech for women and people of color. We can't afford to let it go astray." Her comments indicate an intersectional approach to WOTB, meaning that it considers issues of both race and gender to understand discrimination.
For further reading, please see Women Are Taking Back Blockchain and What Blockchain has to Offer Women of the World.