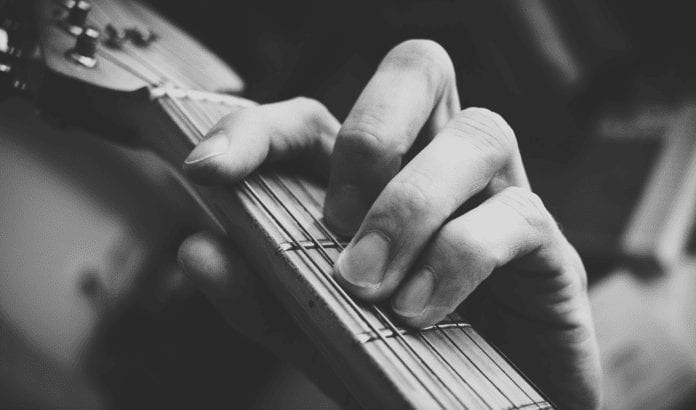 Numerous celebrities and major corporations support the potential of blockchain in one form or another. Some businesses, even with leadership critical and skeptical about cryptocurrency, place investments on the digital ledger technology to verify food supply chains, diamond mining practices, etc.
Musician Peter Gabriel decides to back British Blockchain Startup known as Provenance.
An unknown sum of money has been made available to new company, Provenance, with the goal of creating more transparent supply chains. The signature on the check, so to speak, is none other than 80's star, the singer songwriter of pop hits such as "In Your Eyes" and "Solsbury Hill," Peter Gabriel.
He's not the only act in town supporting blockchain enterprises, either through funding projects or adding a personal endorsement. The likes of Paris Hilton, Floyd Mayweather, Kevin Hart, and Katy Perry have promoted the digital sensation over the past year.
Gabriel largely supports the blockchain efforts behind the Provenance company in order to promote better safety and ethics surrounding food supply.
According to Cointelegraph, Peter Gabriel was noted as having said, "We need to be able to trust the source and distribution chain, particularly when it comes to guaranteeing that things are produced ethically and in an ecologically sound way. I am convinced that the service Provenance provides, using their blockchain data system, is going to find a big role going forward and will be of great use to the consumer and provide a level playing field for smaller, independent producers on which to compete with the big players."
Gabriel's contribution approach does not support an initial coin offering (ICO) but, rather, the blockchain technology behind cryptocurrency.
Provenance intends to use Gabriel's contribution to implement a blockchain-based application with more than 1K food and beverage companies by 2025. 
Provenance has adequately stocked its leadership with ambitious minds. Among the board of directors is founder and leadership partner of Merian Ventures, Alexsis de Raadt-St. James. Additionally, Chemain Sanan, a Partner at Working Capital, comes to the Provenance board in the role of Director.
Other investors see great potential in what Provenance proposes to offer through blockchain technology. One CEO of an investing company noted he, "actually put some money into Bitcoin last week" since "as an asset class it is here to stay … I'm 100 percent confident a decentralized, non-fiat form of money is here to stay." Another CEO backing Provenance would tell the readership Bitcoin has tanked this year with no hope of return.
Regardless of opinions on cryptocurrency, blockchain's adaptability to improve trust and efficiency in a wide spread of industries has captured the interest of investors and innovators across the globe.
Provenance will borrow the blockchain technology behind cryptocurrency and smart contracts developer Ethereum to add visibility to the food supply chain.
The ultimate goal is to track the origin of the food customers buy in the markets or various other food service vendors all the way back to field or farm. While most people may not consider this information to be relevant when they're looking for pasta at the grocery store, having easier access to the information could make the ethical practices of cultivating the world's food of greater concern to the public. The founder of Provenance, Jessi Baker, has featured in Business Insider's coverage of last year's "coolest females" coming in at #14.
Business Insider provided one pertinent example: tuna. Blockchain technology could be implemented to verify the sustainability credentials of fishermen and suppliers.
The blockchain based company was formed in 2014 after founder Jessi Baker quit her job as a member of an advertising firm.
Baker has an impressive background, holding several degrees in design engineering, manufacturing engineering, and philosophy. She was quoted by Markets Insider as having said, "Our mission at Provenance is to improve the lives and well-being of the people behind consumer products by bringing trusted, accessible information to commerce." Regarding the contributions made by Gabriel, she added, "This funding will help us develop our tools to meet the business need for more trustworthy supply chains whilst empowering shoppers to make a positive impact."
Of the founder, new Director of the Board, Chemain Sanan, was noted as having said, "Provenance's platform and use of technology can disrupt how companies and consumers track products in supply chains. We have been continually impressed with Jessi's vision as a leader in the blockchain space, and are thrilled to continue our successful partnership with Provenance to realize our shared vision of more transparent and ethical supply chains."
Gabriel has been known to back other promising startup companies; as one example, he funded accounting firm Ctrlio in the amount of $1.3 million. While some of his projects have rendered appealing results, others were gambles which didn't pan out (such as licensing startup, CueSongs).
Thanks to blockchain technology, customers using the Provenance app need only scan the Apple label with their phones to discover the origins of the products they hold in their hands prior to purchase.
In particular, this protects the public from meaningless, deceiving labels on packages which indicate "All Natural" or "Free Range." Baker was quoted by The Memo as having said, "We pay over cost price for products every day because we believe in brands and the stories that advertising agencies make up. People want to buy into the true stories behind products – they just need an easy way to make the choices they want to make."
To learn more about what blockchain might bring to the food industry, read Blockchain on a Platter: How Food Safety Could Improve By Using Blockchain Technology.