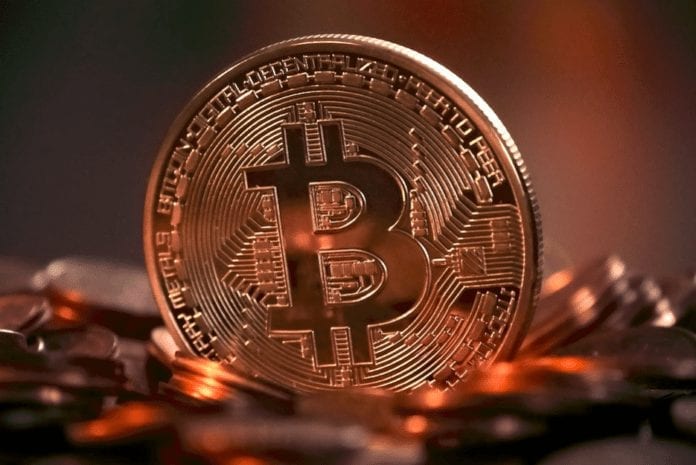 Cryptocurrency is a hot topic these days.
In the United States, individuals interested in cryptocurrency often keep up with the latest Bitcoin news and Ethereum news. However, cryptocurrency is not a topic with which most Americans are familiar or even think about on a daily basis. Enterprising investors sensing that cryptocurrency might be the next big thing might consider the implications, benefits, and drawbacks of investing in Bitcoin stocks and Ethereum stocks. In the U.S., as people debate about buying these blockchain stocks, there is also discussion about blockchain news and regulation, in an attempt to codify the rules of an otherwise potentially lawless economy.
Blockchain technology and cryptocurrency discussions are not unique to the United States.
Other countries also have cryptocurrency and also have to interrogate the fascinating, novel, economic and legal questions that cryptocurrency raises. In South Korea, for example, Binance and Bithumb cryptocurrency occupy a place in that country's market, but, are both overshadowed by Upbit, the relatively young cryptocurrency upstart that recently made news by agreeing to self-regulation on its own terms, as Binance and Bithumb agreed to the Korean Blockchain Association's terms.
The People's Republic of China has cryptocurrency and inspires a great amount of public and governmental discussion regarding regulation.
China is home to the world's biggest community of Bitcoin miners, but, that does not mean that China is a safe haven for people working with cryptocurrency in the domestic economy (Read more about Bitcoin mining here). The People's Republic of China is currently taking strong action with respect to cryptocurrency activity. This regulation has taken a plethora of forms, including a halt to virtual currency trading on domestic exchanges and banning initial coin offerings.
The individuals pushing for these regulations have adopted a proactive role in shaping the rise of Bitcoin and its other cryptocurrency peers. China's actions developed shortly after President Xi Jinping targeted financial risk in the Chinese economy, which followed a decade of booms and busts in various sectors, ranging from stocks to real estate. The end result is perhaps not something that President Xi Jinping or other government officials anticipated: China, which once had a dominant role in the world of cryptocurrencies, is losing its influence and place in this market.
Other Chinese officials are joining in the call for more cryptocurrency regulation.
A senior official at the People's Bank of China has reportedly asked for a wider ban on services related to cryptocurrency trading.
According to a report published by Reuters, Pan Gongsheng, a vice governor of the central bank, asserts that, in order to prevent market risk, the Chinese government should apply more strict regulation to end all cryptocurrency trading-related activities and services.
According to the Reuters story, Pan Gongsheng also stated in the memo that a wider ban should extend to a large range of services and activities, including individual or institutional market-makers, centralized trading platforms, guarantors, and settlement providers such as online cryptocurrency wallets.
This is not the first time that Chinese officials have grappled with the regulation of cryptocurrency.
In September 2017, Chinese regulators banned initial coin offerings in the country. They also required domestic exchanges to suspend crypto-to-fiat currency order-book trading services, thus impacting the ways in which users obtain and utilize cryptocurrency.
After these restrictions, major exchanges in China have also adopted changes. Major Chinese exchanges have shifted business focus to over-the-counter and overseas crypto-to-crypto trading, which are services that are currently still available for residents in China. Thus, Chinese exchanges have not entirely purged cryptocurrency from their business models, but the ways in which individuals access cryptocurrency has certainly changed.
Current access to cryptocurrency in China might be short lived.
There appears to be evidence that Pan Gongsheng wants to collaborate with both central and local authorities to investigate and block any domestic or foreign platforms that allow investors in China to participate in cryptocurrency trading.
As of right now, it is unclear whether Pan Gongsheng's proposed ideas, as discussed in the memo, will become an immediate policy, or whether they will be implemented over time. Nevertheless, this news indicates that the Chinese government and top regulators are continuing a draconian stance intended to curb cryptocurrency speculation and lower any perceived financial risk in China. This also indicates that China is perhaps concerned not only about cryptocurrency itself, but also its domestic economy and its place in the global economy.
China's potential regulation would impact a plethora of cryptocurrencies, including Bitcoin.
Pan Gongsheng's proposed policies could impact other aspects of cryptocurrency trade, such as trading platforms and "wallets" used to store cryptocurrency.
These policies seem intended to protect the Chinese economy. However, given the fact that China is home to the world's biggest community of Bitcoin miners, one cannot help but wonder if these proposed regulations would negatively impact a significant sector of Chinese individuals. That impact could filter into the economy, perhaps negatively impacting the economy despite the proactive measures that government officials, such as Pan Gongsheng, are proposing. At this point, Chinese regulations are an academic thought, something to be considered in the abstract, but it could lead to changes in the global cryptocurrency economy.