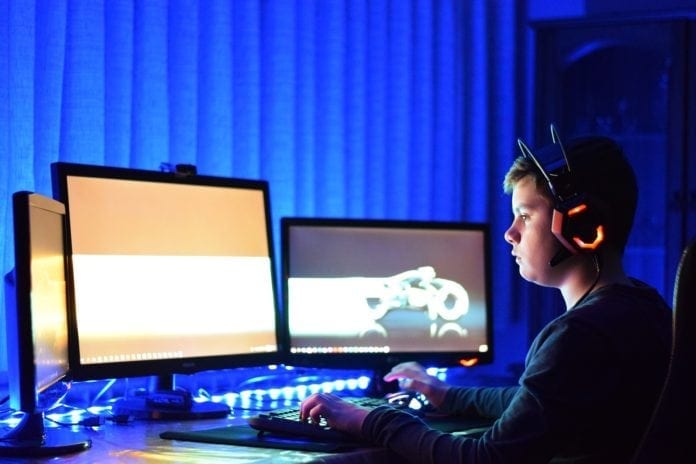 We've discussed the role of blockchain in revolutionizing everyday industries like gaming in previous articles, but today we delve deeper into blockchain based games. Cryptocurrency based games have been popping up left and right since the explosion in blockchain technology last year. Only a small number of these games, however, have used the mechanics of Ethereum, or Bitcoin to provide a decentralized gaming experience.
For the most part, the implementation of cryptocurrency or blockchain is an addition to existing gameplay dynamics and genres, rather than serving as a fundamental reworking of them.
Blockchain Game, Alien Run, Miner Simulator, Itadaki Dungeon , and Spells Of Genesis are the five most popular cryptocurrency related games available right now. All five would work perfectly well without any kind of blockchain or cryptocurrency code.
However, these games prove that blockchain elements can be added seamlessly to video games without any kind of negative impact. They are efficient at enhancing games.
There are few limits as to the kind of game that can incorporate blockchain, but the use of cryptocurrency in gaming can currently be divided into three distinct categories: as a reward for play; a promotional tool; or as a genuine gameplay modifier.
Cryptocurrency based games became popular at the end of 2017 with CryptoKitties, a cat-breeding game that uses the Ethereum blockchain to trade, and prove ownership of digital cats.
Dragon's Tale is the first cryptocurrency based game; it is a massively multiplayer online role-playing game (MMORPG) that allowed players to stake Bitcoin on the outcome of a variety of minigames. Launched on July 12, 2013 as a beta but first conceived in 2010 by games developer Andrew Tepper, Dragon's Tale is set in a open 3D world which showed that the worlds of cryptocurrency and video games could be combined.
Another significant early game was Huntercoin, another MMORPG, which first launched as a prototype in September 2013. Running on a fork of the Namecoin blockchain, it had players mine the game's own cryptocurrency (HUC) which would actually transfer them to the players' crypto-wallets.
Its co-creator Mikhail Syndeev passed away in February 2014 and its code was transferred into the upstream Bitcoin core code in 2016. The game is still popular, proving the enduring appeal of its decentralized game world and mechanics.
Predictably enough, there have been a slew of Bitcoin based gambling websites for a few years now such as SatoshiDice, BitZino, Bitino, and Bit777.
2015 saw an increase in the number of games based around offering cryptocurrency as a reward for play, or as a means of payment, such as TurboCharged, FlapPig, and SaruTobi. Their increasing numbers further corroborate the popularity of cryptocurrency incorporation into games.
2016 witnessed another notable upsurge in the use of cryptocurrency and blockchains in gaming. In addition to the increasing amount of games offering Bitcoin rewards, like Grabbit and BitQuest, there was the release of the popular card-trading game Spells of Genesis in September 2016. Developed by the Swiss-based EverdreamSoft and using its own BitCrystals (BCY) cryptocurrency, it is notable in using the Bitcoin blockchain to store and to guarantee the authenticity of collectable cards its players win.
We saw more of this type of innovation in 2017 with trading-card game Force of Will, and the real-time strategy game Beyond the Void being launched.
First released as an open beta in April 2017, Beyond the Void used the Ethereum blockchain to run its own Nexium (NXC) cryptocurrency. This is most significant because this use would be repeated by the now-famous CryptoKitties, the largest Dapp on Ethereum a mere week after its launch on November 28, 2017.
CryptoKitties provided a proof-of-concept in December 2017 that blockchain and cryptocurrencies could be exploited to deliver a novel gaming experience, such as for the breeding/trading of unique digital pets.
However, the most common use of cryptocurrency in games today is for rewarding players for their gaming efforts.
For example, in AllMine, a match-three puzzle game like Candy Crush, is due for release on PC in Q3 2018. Developed by Californian startup MyDream Interactive, the game consists of three interrelated sub-games, with the first sub-game earning players the right to play in the second one, a mining sub-game. Players essentially permit their computer to be used to mine Jewel, the cryptocurrency created especially for AllMine.
Part of the proceeds of this mining, which is much less resource-intensive than Bitcoin mining, will go to the players themselves with the other share going to the developers, who will reinvest their take back into the game.
Players will also have the option of trading their Jewelz for other cryptocurrency or for fiat currency. Furthermore, they will also be able to use their coins to fund purchases in the third sub-game.
In this third sub-game, players create "Utopias" which are farm-like settlements which they then populate with "Adoraboos," mythical creatures that players had already collected during the mining sub-game. Players level up their Utopias, but can also challenge other players to battles much as in Pokemon. The winner of these battles is rewarded with a level up for their Utopia.
While it's still too soon to tell if AllMine will be as popular or as revolutionary as Crytptokitties, it's clear that blockchain and cryptocurrency are making their mark on gaming in new and exciting ways.