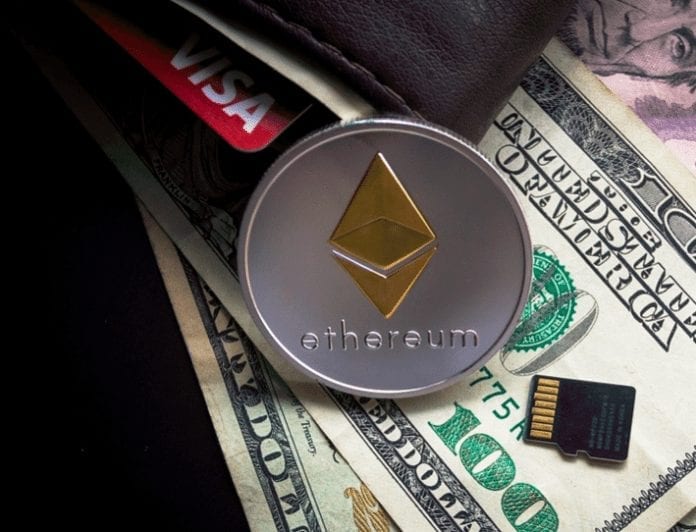 Cryptocurrency is a fairly new human invention, and with that comes some growing pains as individual users and governments attempt to establish usage protocols and industry norms. Individuals interested in buying blockchain stocks, or even Bitcoin stocks and Ethereum stocks, are advised to keep up with the ever updating field of cryptocurrency news.
Regulation of cryptocurrency, like Ethereum stocks, is a global discussion.
Some nations, such as South Korea and the People's Republic of China, are working toward regulating cryptocurrency, although both nation states approach the matter from different perspectives. To better understand what the future might hold for Ethereum in the United States, first we must examine the case studies of Upbit in South Korea and a widespread push for cryptocurrency self-regulation in the People's Republic of China.
Upbit has grown rapidly since its October 2017 launch, and as of mid-January 2018, it offers 121 cryptocurrencies and over 200 trading pairs. Upbit is backed by Kakao Corp, and is now the world's largest crypto exchange by volume. The incredibly successful, and still very new, cryptocurrency exchange has a membership estimated to be 1.2 million, and an average of 1 million daily users and 300,000 "concurrent users." In December 2017, Upbit did not reach this maximum level, averaging a daily transaction value of 5 trillion won.
Upbit is not making news in cryptocurrency circles just for its remarkable success. It also has been subverting expectations in the cryptocurrency industry. The currency exchange rebuffed the Korean Blockchain Association's urge to cryptocurrency platforms and exchanges to agree to self-regulation, refusing to declare self-regulation with its peers.
Cryptocurrency Upbit chose to act on its own to address the issue of self-regulation.
On January 11, nearly a month after its peers joined the Korean Blockchain Association, Upbit announced that it applied to join the association. Furthermore, Upbit agreed to implement any self-regulatory measures advised by the Korean Blockchain Association.
According to Zdnet, Upbit signaled by the end of December 2017 its "plans not only to actively accept all regulations created by the government but also to create a safe and transparent cryptocurrency trading environment by strengthening self-regulatory measures intensely within the service." Upbit's dedication to be self-determining with respect to its self-regulation is intriguing, and one wonders if this is the future of cryptocurrency.
The Korean Blockchain Association urged members to adopt its standards of cryptocurrency self-regulation.
In the People's Republic of China, however, the issue of self-regulation is not as voluntary. China, home to the world's biggest community of Bitcoin miners, is currently taking strong action with respect to cryptocurrency activity.
This regulation has taken a number of forms, including a halt to virtual currency trading on domestic exchanges and banning initial coin offerings. The individuals pushing for these regulations have adopted a proactive role in shaping the rise of Bitcoin and its other cryptocurrency peers.
China's actions with respect to cryptocurrency self-regulation developed shortly after President Xi Jinping targeted financial risk in the Chinese economy, following a decade of booms and busts in various sectors of the nation's economy. The end result of these booms and busts is perhaps not something that President Xi Jinping or other government officials could have anticipated:
China, which once had a dominant role in the world of cryptocurrency, is losing its influence and place in this market.
Now, Xi Jinping and other Chinese officials are joining in the call for more cryptocurrency regulation. A senior official at the People's Bank of China has reportedly asked for a wider ban on services related to cryptocurrency trading, arguing that, in order to prevent market risk, the Chinese government should apply more strict regulation to end all cryptocurrency trading-related activities and services.
Officials have also proposed a wider ban that would extend to a large range of services and activities, including individual or institutional market-makers, centralized trading platforms, guarantors, and settlement providers such as online cryptocurrency wallets. This is not the first time that Chinese officials have grappled with cryptocurrency and how to regulate this new form of money. In September 2017, Chinese regulators banned initial coin offerings in the country, and required domestic exchanges to suspend crypto-to-fiat currency order-book trading services, thus impacting the ways in which users obtain and utilize cryptocurrency.
After these restrictions, major exchanges in China have adopted other changes, including shifting business focus to over-the-counter and overseas crypto-to-crypto trading, which are services that are currently still available for residents in China. There also appears to be evidence that Pan Gongsheng, a vice governor of the central bank,  wants to collaborate with both central and local authorities to investigate and block any domestic or foreign platforms that allow investors in China to participate in cryptocurrency trading.
South Korean, Chinese, and American economies are vastly different; however, with respect to cryptocurrency, they all share a keen interest in self-regulation.
Recent efforts to suppress ICOs by a number of nations, China being the most prominent, have been spurred by the need for more regulation. Regulation is a hot topic because, in a lot of ways, dealing with cryptocurrency can be a very unstable venture, as the coins' values can fluctuate wildly. One cryptocurrency platform used in the United States, Ethereum is directly interrogating the issue of self-regulation.
The push for self-regulation is a result of the fact that the cryptocurrency landscape is currently like the Wild West—little enforcement of the rules, no safety net, and no regulation of ICOs. Currently trading in crypto-land can be a bit like going to the casino in the Wild West. There is no safety net and no regulation on ICOs; anyone can start something up. All you need is a flashy website, some smart looking business people in your team, a good concept, and of course a blockchain which is getting easier to create. Then it is just the matter of asking for funding to support it.
To avoid government involvement, various blockchain platforms are working to provide cryptocurrency regulation internally.
There is a need for regulation, but handing this sort of power over to a government is contrary to the entire ethos of decentralized assets (despite what is happening in China); as a result, crypto firms, such as blockchain platform Waves, have taken regulation into their own hands. This association will provide reporting, legal, tax & accounting, KYC (identity verification), and business due-diligence standards for the ICO and blockchain industry, thus giving the field a bit more stability and regulation. Appropriately enough, the association will be located in Switzerland, the alpine nation long known for its ties to the banking industry.
Ethereum has publicly stated support for internal regulation for cryptocurrency exchange practices.
Vladislav Martynov, Ethereum's Advisory Board member, recently spoke about this new association, saying, "Joint and voluntary initiatives such as this self-regulatory body for token sales are a critical element in the professionalization of the blockchain industry. As custodians of some of the most remarkable and disruptive technology ever created, we must be seen to be fostering its responsible use as well as building functionality and maintaining the security of the ecosystem."
As the use of cryptocurrency grows, so does the need for regulation. Although different countries and companies have different approaches, support for regulation seems to be nearly universal. (For more news on blockchain regulation, read "Regulations Didn't Stop A South Korean Crypto Exchange From Rising to the Top.")