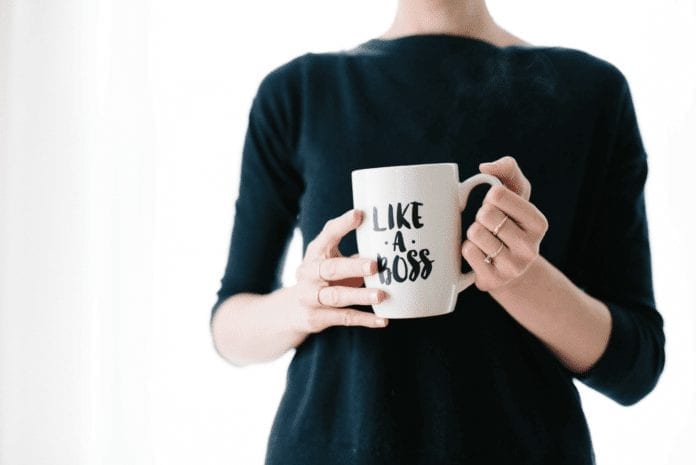 There are naysayers out to demean cryptocurrency at every wrung of the ladder whether an amateur online sleuth or a CEO for a multimillion dollar corporation. Nonetheless, the technology behind cryptocurrency, the transaction system known as blockchain, has piqued the interest of not only the largest companies in the world, but, also, virtually every industry.
Cryptocurrency started out as a digital, financial asset with the technology backing to enact transaction across all barriers.
What's truly fascinating about the technology Bitcoin brought to the world is how those barriers crossed are no longer just distances or financial institutions. Cryptocurrency appears to be one of those new developments which would just dwell indefinitely behind the parameters of technology fields.
Blockchain technology, the digital ledger behind all of those transactions, has become a mover in every sense. With blockchain, more than digital coins can move from one wallet to the next. Blockchain technology is utilized for transporting all kinds of valuables and data. Major companies involved in industries as varied as retail, food and beverages, tobacco, oil and gas, telecommunications, etc., are in the research and development stages of making blockchain work for them.
#7: Walmart, one of the most widely recognized and successful businesses in discount retail, is making use of blockchain to improve deliveries. 
The Great American superstore has issued a new "smart delivery" intellectual property patent. The company seeks to automate certain aspects of the delivery process. Less recently, the company's use of blockchain surrounded food supply chain tracking.
Walmart has not shied away from letting the public in on their plans for the future with blockchain at the ready to increase the reliability of certain business processes. Other companies are much more tight-lipped about their interest in using the founding technology of Bitcoin for their own use.
#6: The greatest, most widely used (so much so it has become its own verb) online search engine group, Google of Alphabet, has projects lined up related to blockchain technology.
From retail to how-to-find-retail tool, Google announced earlier this spring of 2018 its work on a blockchain methodology for supporting its cloud business. The idea behind using blockchain in this manner was to get ahead of competitors and startups making similar use of the digital ledger system.
Although it may seem Google has fallen behind since the March report, one recent report indicates President and Google co-founder, Sergey Brin, views the technology as a perfect project for the research division which tends to result in spinning out new companies.
#5: Apple is more quiet about investments in what blockchain can do for the technology king.
One of the top companies on this particular list, Apple, lays claim to about $247 billion in sales and nearly $367 billion in assets. The company started work on a patent for a blockchain system which would timestamp data.
The company as a whole has done little more than issue the patent. Steve Wozniak, though no longer with the firm, has shared his enthusiasm for cryptocurrency as well as blockchain. He made a statement at the Money20/20 Europe conference in Amsterdam last month reminding crypto-followers the price of Bitcoin does not dictate the usefulness of its existence.
#4: One of the most vicious critics of cryptocurrency is nonetheless involved with Berkshire Hathaway seeking to use blockchain for authenticity verification practices of valuables.
CEO and co-founder of Berkshire Hathaway, Warren Buffett, is quite vocal about his distaste for cryptocurrency as an asset. Buffett is a financial guru to wealth-building hopefuls and his company has $702 billion in assets and can claim $235 billion in sales. When someone of his financial experience and stature compares any new investment to rat poison and a mirage, people take notice and question their interest in digital currency.
Nonetheless, his companies are looking into the use of blockchain to trace origin and practices of mining diamonds and freight delivered on his railroads.
#3: Within the top five largest businesses researching ways to use blockchain technology is the Agricultural Bank of China Limited.
The financial firm possesses $3.4 trillion in assets; their sales are comparatively small, a mere $129 billion. Over the first portion of 2018, the bank announced progress in creating a decentralized network on which to offer unsecured agricultural loans to e-commerce merchants.
There are other banks who are exploring similar projects from names as big as Bank of America, Bank of China, and Wells Fargo. Several of these top-regarded banks are researching and developing their individual blockchain projects to streamline work processes.
#2: A more diversified financial institution, JP Morgan, is developing a blockchain platform for feedback purposes.
The widely recognized firm brought in $118 billion in sales and holds $2.7 trillion in assets. Similar to Warren Buffet, the CEO, Jamie Dimon, has voiced his lack of support for cryptocurrency, particularly Bitcoin. However, his company is more public than most of these high caliber businesses regarding the use of blockchain (perhaps this contributes to his back-tracking on his Bitcoin commentary earlier this year.)
JP Morgan has created its own enterprise-based version of Ethereum called Quorum. Per the website, Quorum is "Quorum is ideal for any application requiring high speed and high throughput processing of private transactions within a permissioned group of known participants. Quorum addresses specific challenges to blockchain technology adoption within the financial industry, and beyond."
The open-source community has gained the support of companies as large as pharmaceutical giant Pfizer and information specialist IHS Markit.
#1: The Industrial and Commercial Bank of China (ICBC) denied having anything to do with blockchain until earlier this year.
ICBC is a heavyweight of worldwide companies with an estimated $165 billion in sales and $4.2 trillion in assets. Rumors spread about the organization using a Tzero blockchain-powered stock exchange.
What is known is ICBC filed a patent with China's State Intellectual Property Office a blockchain technology system over a middleman authority to verify digital certificates. Little else is known about implementation or future planning to use this technology.
Whether entrepreneurs love or despise cryptocurrency, the pull towards blockchain technology is undeniable across virtually every industry.
To learn more about how blockchain is already in use on a smaller scale and in what ways it might be applied to areas seemingly outside the technology realm, read Here Are 17 Places Where Blockchain Is Already Making Our Lives Easier and How Blockchain Could Reach Beyond Cryptocurrency Into Everyday Life.