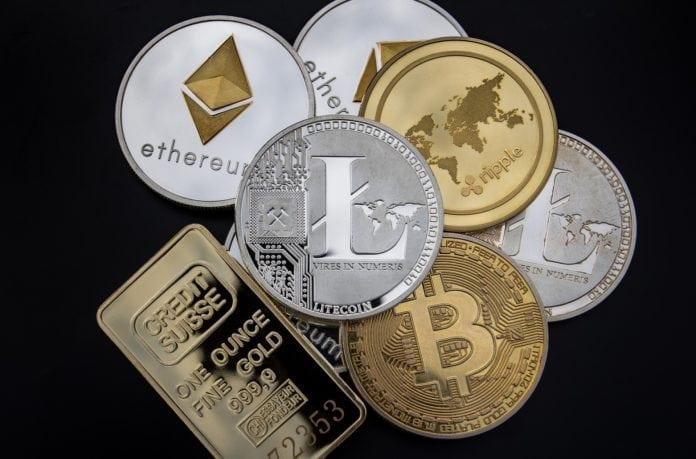 Blockchain…  It used to be some nebulous concept that had something to do with Bitcoin which is some form of cryptocurrency, whatever that is. This website has published many articles explaining these terms in depth such as What is Blockchain Technology?, What is Bitcoin Cash?, and What is cryptocurrency and could it replace cash?.
Now blockchain, Bitcoin, and cryptocurrency have become, if not household words, terms most people have some familiarity with. 
Blockchain technology is taking just about every industry by storm. Most people have dealings in the retail industry, and blockchain is making its way into the realm of retail through these companies:
Loyyal, a rewards and loyalty platform, is powered by blockchain and smart contract technology which permits them to design more customized programs that will allow for multi-branded rewards.
Warranteer is a blockchain application that provides consumers easily accessed information for purchased items, and can point them toward service for any product malfunctions.
Blockpoint streamlines the creation of payment systems and provides gift cards, a mobile wallet, loyalty programs, and other point-of-sale uses.
Blockchain and Ethereum technologies are improving well-known entertainment apps allowing them to run even better than ever.
Spotify, the popular music streaming app, acquired blockchain startup Mediachain Labs to aid in the development of solutions via a decentralized database. The result is improved connection between artists and licensing agreements with the tracks on Spotify's service.
Event organizer platform KickCity lets organizers pay only for what they get and rewards its community members by sharing their events. With more than 70k users and 300 event hosts, KickCity's products bring in around $50k a month.
Transparent ticketing ecosystem Guts makes use of blockchain technology to stamp out ticket fraud and black market ticket sales.
Blockchain technology is improving the products people use every day, for example, its use in logistics and supply chains is making food supplies safer, ensuring the products people buy are the real thing, not knock-offs.
Blockchain can improve the transparency and efficiency of the food industry's complex network from farmers to grocers. This will help to alleviate some of the challenges involved with tracking down food-borne illnesses by discovering what food might be contaminated, and from where it came throughout the supply chain.
Blockverify proclaims it will "introduce transparency to supply chains." Blockverify uses blockchain to focus on anti-counterfeit solutions by verifying counterfeit products, diverted goods, stolen merchandise, and fraudulent transactions.
It is critical to follow the status and condition of every product on a company's supply chain from raw materials to distribution. IBM Blockchain for supply chains supports real-time transparency with a shared record of ownership, and location of parts and products.
Consumers are demanding transparency regarding the products they consume and purchase; more and more they look for assurances that the production of products and sourcing of materials is in line with their individual values. Provenance uses blockchain technology to show chain-of-custody and certification of supply chains.
Cryptocurrencies including Bitcoin, Ripple, Ethereum, Litecoin, and others are using the blockchain platform to revolutionize the way money is being spent, sent, and saved.
Ripple has a goal to be a global payment solution provider; the cryptocurrency connects banks, payment providers, corporations, and digital asset exchanges to allow instant, global on-demand settlement.
Bitcoin Atom is a new arm of Bitcoin permitting its users to easily exchange cryptocurrencies without any trading fees and no exchange hacks which will allow Bitcoin to be truly decentralized again. The technology is based on atomic swaps which are an invaluable tool for exchanging one cryptocurrency with another (e.g. 1000 BTC with 56500 LTC) without necessitating a trusted third party. Bitcoin Atom will solve the need for the highly technical skills which are currently preventing its electronic transactions.
The ABRA app and cryptocurrency wallet allows its users to buy, invest, and store 20 cryptocurrencies including Bitcoin, Ethereum, Litecoin and more.
Smart Valor's goal is to make global investments simple, fair, and accessible to everyone by equalizing access to investment opportunities and global wealth.
Blockchain is allowing patients to take a more proactive role in their healthcare, with better access to their health records, eliminating duplications of procedures across providers, and even monitoring infectious diseases.
Gem's goal is to use blockchain to give patients control over their medical records and genomic data. In addition, Gem has partnered with the Centers for Disease Control and Prevention to experiment with using blockchain to monitor infectious diseases.
MedRec uses blockchain to grant any medical provider secure access to their patients' records saving money, time, and duplication in procedures between a variety of facilities and providers. Patients can also opt to allow anonymous access to their medical records for research purposes.
MedicalChain is the first healthcare company using blockchain technology to facilitate the storage and utilization of electronic health records in order to provide patients a thorough telemedicine experience. MedicalChain has practicing doctors in the UK healthcare system; the company is looking toward revolutionizing the medical system from the inside out.
Nano Vision uses the combined technologies of blockchain and artificial intelligence (AI) with the goal of taking medical innovation away from traditional data silos, and incompatible records systems. Nano Vision gathers molecular-level data on Nano Tokens which AI then sifts through to spot trends and analyze connections that will lead to medical breakthroughs.
Blockchain and cryptocurrencies including Bitcoin are bringing transparency to charities, giving those who donate greater confidence in where their money is going.
Sadly, 43% of people don't trust charities; AidCoin hopes to bolster that trust with cryptocurrencies, smart contracts, and distributed ledgers to make the nonprofit sector more transparent.
Global donation platform BitGive harnesses Bitcoin and blockchain technology to provide greater transparency to donors through real-time financial and project information. Among the charities working with Bitgive, Medic Mobile, Save the Children, and The Water Project are providing their donors assurance and knowledge their donation is being put to its intended use.