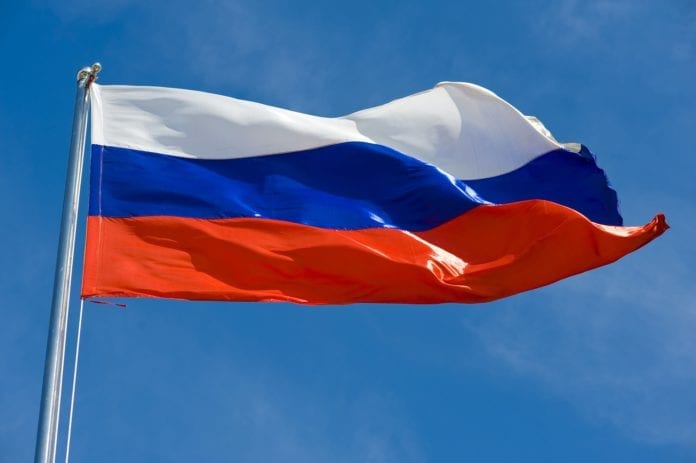 Global attempts by governments seeking regulation of cryptocurrency is often met with criticism. We've discussed before how India's essential ban on cryptocurrency was met with skepticism. Now Russia is also seeking regulation that have blockchain enthusiasts worried. Unlike India's regulation of cryptocurrency until it can incorporate blockchain technology better, Russia's decision seems to have less foresight and perhaps more devious intentions.
Russia's new legislation on "digital financial assets" is gaining mounting criticism in Russia and beyond.
Local officials have rebuked lawmakers behind the act over how it will slow progress in Russia, warning that the country will have to catch up with other countries eventually. Experts and analysts in the cryptocurrency industry have expressed concerns about several poorly drawn-up issues in the proposed legislation.
Russian officials are preparing the introduction of two laws on cryptocurrencies and crowdfunding, although more than 50 other similar bills are already pending a hearing in parliament.
"Russian parliamentarians have spent a whole year discussing regulation, never reaching a unified stance on a concept to develop the digital economy. Authorities and entrepreneurs have not been able to formulate a consolidated position on cryptocurrencies", said a local official at a meeting held in the Russian state of Duma. Similarly, said Alexandr Brechalov, head of the Russian Republic of Udmurtia, told deputies in the federal assembly:"We need to hurry up."
Like many of his peers across Russian regions, Brechalov sees many opportunities for Russia to take advantage of development in cryptocurrency.
Udmurtia is home to large industrial enterprises such as IZHMASH  which produces AKs, drones and robots for the Russian military. Digitalization would boost the local economy across various sectors, especially if they're accompanied by startups. The governor echoed this sentiment speaking to the RBC: "I heard suggestions about pilot projects. Udmurtia is ready to be the sandbox".
The young politician also sharply criticized oligarchs in Moscow for their "excessive caution that once again puts us in the position to catch up".
He thinks the proposed legislation does not help anyone because it fails to create guidelines for the development of the blockchain economy. It also leaves several legal issues unresolved such as the regulation of cryptocurrency exchanges and  taxation of blockchain transactions. The governor thinks ICOs are already over-regulated and that may force companies to move elsewhere.
Several legal experts working in the Russian cryptocurrency sector agree with Brechalov's comments.
One lawyer told Bitsmedia that the law prepared by the Finance Ministry needs serious revision because it leaves too many questions unanswered as it now stands. The experts also say cryptocurrency users' legal rights and obligations also remain unclear as is the criteria to determine if a digital coin is legal or not.
Lawmakers have provided guidelines for ICOs but have failed to define the status of tokens.
Smart contracts are treated like ordinary contracts by the new legislation even though no such term exists in the current Civil Code. According to legal experts, the draft law proposed by "Minfin" deals mainly with ICOs versus providing a solid basis to regulate decentralized ledger technologies.
It actually even limits the use of cryptocurrency technologies in other applications unrelated to finance. This is almost tragic since blockchain has so many wonderful applications, such as the measures adopted by India in our aforementioned article.
The reality would appear to be that Russian authorities have not yet decided what to do with cryptocurrency.
The Central Bank of Russia has insisted on banning the circulation of bitcoin or other digital tokens citing concerns over money laundering. However, the draft presented by the Finance Ministry allows for citizens to buy and sell cryptocurrency on licensed platforms like licensed exchanges.
The chairman of the Financial Market Committee in Duma, Anatoliy Aksakov said its members were trying to hurry along the legal process according to news outlet RIA Novosti .
"We have two bills, on digital financial assets (cryptocurrencies) and on crowdfunding (ICOs), which are ready. We are closely working with the government and the Central Bank to quickly take the necessary decisions in the Duma. We understand this is very important for the business and the state, for reducing costs and increasing labor productivity", Anatoliy Aksakov said.