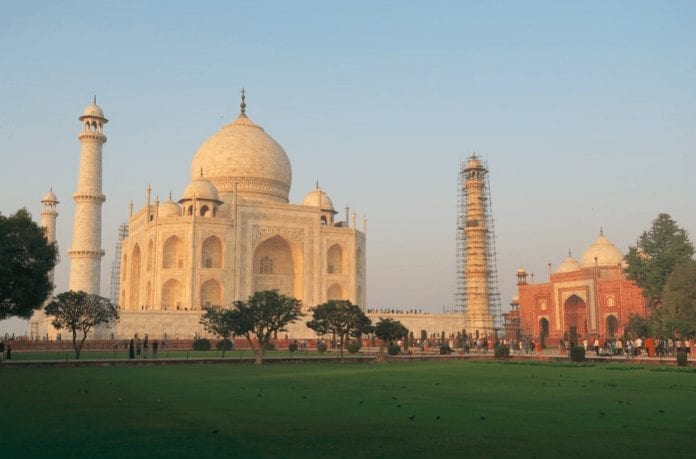 Bitcoin news lately suggests governments around the world want to enforce stringent regulation of cryptocurrency. India is no exception; the country's anti-cryptocurrency stance was reported in previous article "India rejects cryptocurrency, but, plans to implement blockchain technology."
Indian finance minister, Arun Jaitley, stated India does not recognize Bitcoin as legal tender in the national finance budget.
Furthermore, he described the steps which would be taken to penalize cryptocurrency payments. News of this regulation deeply upset cryptocurrency enthusiasts and investors so much so it set them into a panic; shortly after the minister's statement, the price of Bitcoin fell to a two-month low under $7,000.
Shortly after the budget announcement, secretary of economic affairs, SC Garg, said India's government will set up a panel to examine trading of cryptocurrency assets in unregulated exchanges.
Ajeet Khurana, head of the Blockchain and Cryptocurrency Committee (BACC) of Internet and Mobile Association of India (IAMAI) is one of the many people in India working towards spreading awareness on cryptocurrency in India despite the increasing regulation. Following the finance minister's comments, Khurana optimistically remarked he was happy to find cryptocurrency was at least mentioned in the country's national budget. "I recognized that it was a step in the right direction. Having the finance minister say that cryptocurrency isn't legal tender is perfectly logical – every nation barring Japan has taken this stance. It doesn't mean crypto trading is illegal, but, comes with its own risks like any other investment asset in the market."
"Right now, the general understanding of the term Bitcoin in India is vague. There are a lot of people in India who are intrigued by the technology but don't understand it well enough," explains Khurana.
Regardless of this regulation, India's cryptocurrency trading volumes have been on the rise.
While there are no official figures, Khurana estimates at least five million active traders in India transacting via regulated banking channels. With India's leading cryptocurrency exchanges such as Zebpay, Unocoin, Coinsecure, Coinome, and Bitxoxo reporting a marked increase in user interest, IAMAI has focused on increasing user awareness outreach programs such as educational videos and reading material.
Tech investor Tim Draper, who recently re-entered India's market prompted by Prime Minister Narendra Modi's promise to crackdown on corruption, nevertheless criticized India's negative stance on cryptocurrency during an interview with The Economic Times published yesterday, April 6.
Draper had just returned to the Indian market in February 2017 . He had exited it in 2016 due to what he perceived as a lack of "rule of law" by prompting Draper Fisher Jurvetson to sell their entire Indian portfolio when the Mumbai-based startup backer, Blume Ventures, joined the Draper Venture Network.
Despite his optimism regarding Modi's attempts to stamp out corruption, Tim Draper describes the Indian government's denial of cryptocurrency as valid tender as "the stupidest thing."
"If I had a meeting with Modi, I would have let him know he is making a huge mistake," he further elaborated.
Draper noted, "Bitcoin and blockchain are the best things to have happened for business," adding, "countries such as India, where billions of rupees are wasted on inefficiencies and needless paperwork, will benefit most from the ease and security of blockchain." Should India succeed in making cryptocurrency illegal, then, according to Draper, "other countries will raise their hands to get all the [Indian Blockchain] entrepreneurs."
"If the local authorities are banning crypto, then companies in the space should move elsewhere. The government needs to realize that it is stifling innovation and should instead be creating an environment where these ideas can be tested and promoted. They have the choice to be trendsetters and attract the world's best engineers and coders, or lose their best and brightest to other regions."
Draper is a well known Bitcoin (BTC) enthusiast who believes Bitcoin "should be the national currency" of India, since its "global" nature and ability to store value will make it "acceptable everywhere for transactions" in only a few years.
Draper also spoke about the potential for Blockchain to revolutionize "the venture capital business," by creating a competitive virtual environment where only the "flexible and reinvent[ive]" will be successful.
"Down the road, you won't have to physically leave a place to choose a better government. From wherever I am, I can get social security from Chile, healthcare insurance from Canada, education from Russia. The whole system will be much more virtual," says Draper.
In regards to investments in future Indian Blockchain and cryptocurrency startups, Draper mentioned Blume Ventures and Boost VC have co-invested in Unocoin and will "continue to seek other opportunities."
One of Unocoin's co-founders, Sathvik Vishwanath, also expressed the central bank has not taken the "right direction" with regards to cryptocurrency. He cited the bank's ban will "cause panic among a few million people in India who are already using [cryptocurrency.]"