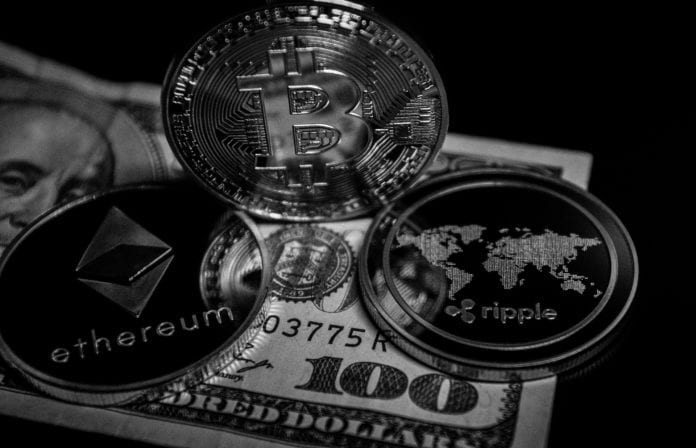 The latest cryptocurrency news regarding increased regulation from both the private, and public sectors has had many investors concerned about the future of digital coins. Just yesterday this blog discussed "What Japanese regulations and suspensions mean for the cryptocurrency market" as increased regulation takes hold in Asia. It seems that things in the United States are taking a different direction as we've just seen with legislation coming out of both the western part of the country, and its capital.
Recently, a committee in the Arizona House of Representatives recommended the passage of a bill allowing residents to pay their taxes in bitcoin.
Arizona's House's Ways and Means Committee advanced the measure on March 7. However, the bill won't be finalized until the full House puts it up to a vote and becomes state law.
CoinDesk previously reported how the bill first gained traction back in January. The bill would allow residents to pay "tax and any interest and penalties" using "bitcoin or other cryptocurrency." The measure also calls for the state's Department of Revenue to convert the cryptocurrency to U.S. dollars within 24 hours.
Arizona's State Senate passed the bill by a 16-13 vote on the 8th of February before the bill was passed on to the House just over a week later.
If signed into law, this bill would make Arizona the first U.S. state to accept cryptocurrency for tax payments. Conceivably setting a precedent, CoinDesk has reported lawmakers in Illinois and Georgia have made similar proposals.
"It's one of a litany of bills that we're running that is sending a signal to everyone in the United States, and possibly throughout the world, that Arizona is going to be the place to be for blockchain and digital currency technology in the future," Arizona State Rep. Jeff Weninger told Fox News recently.
Perhaps competing with Wyoming, whose attempts at being a cryptocurrency hub we discussed in "Wyoming Passes Pro-Blockchain Bills", Arizona strives to redefine itself as a tech center.
We saw similar support and optimism for blockchain at the first day of panels at the DC Blockchain Summit in our nation's capital. It was held this past Wednesday, despite the securities regulators warnings of exchanges offering trading of ICO tokens.
James Sullivan, deputy assistant secretary of services at the Commerce Department's International Trade Administration, remarked that "we cannot make policy in the abstract."
He also explained how cooperation between the public and private sector is vital to the potential use of blockchain within the business community. "I would welcome all of you in the audience to reach out … and to hear your recommendations," Sullivan urged audience members during his panel discussion.
Sullivan is also vocally supportive of the use of blockchain within the trade finance chain, especially with regards to smaller companies with fewer resources.
"The companies that are usually hit hardest by that gap of trade finance are small-and medium-sized businesses," he explained. "We think this is where the blockchain could come in."
Attendees who spoke to CoinDesk were more conflicted regarding blockchain's use in government as well as cryptocurrency regulation.
One employee of a major blockchain startup was skeptical that the U.S. government would seriously commit to using blockchain. The argument being that agencies should instead consider the benefits of tokenization.
Other officials argued that should blockchain find its way into the public-sector it would be as part of a wider technology suit.
Marcel Jemio, chief data architect at the Office of Personnel Management (OPM), as well as IBM Public Service Blockchain partner Mark Fisk, stated that blockchain could be used to aggregate government employee data more accessibly and efficiently.
"I think blockchain in a lot of cases is going to be an enabler of solving the problem, but not necessarily with solving the problem only with blockchain," Fisk argued.
Earlier on Wednesday, the U.S. Securities and Exchange Commission publicly warned about "potentially unlawful online platforms for trading digital assets".
Necessitating that exchanges which offer services for ICO-derived tokens must register with the agency. Bitmain co-founder Jihan Wu, also announced that his bitcoin mining hardware company wants to invest in startups seeking to create "private central banks" that use cryptocurrency. Wu feels most tokens on the market today will ultimately be categorized as securities.
Some conference attendees actually welcome regulation, particularly regarding ICOs, while others feel regulation would "lock" businesses into rigid models ill-suited for a fast-moving environment.
Attendees were also concerned about the inconsistent treatment of cryptocurrency by the U.S. since the IRS considers bitcoin as property, while the Commodity Futures Trading Commission (CFTC) classifies it as a commodity, reinforced by a court ruling earlier this week.
Brian Quintenz, a commissioner for the CFTC, was also a featured speaker.He ardently advocated for more self-regulation in the cryptocurrency world. He told the audience that cryptocurrency platforms should "step up" and enforce self regulation, something he has said before. "I believe that a private cryptocurrency oversight body could bridge the gap between the status quo and future government regulatory action," he argued.