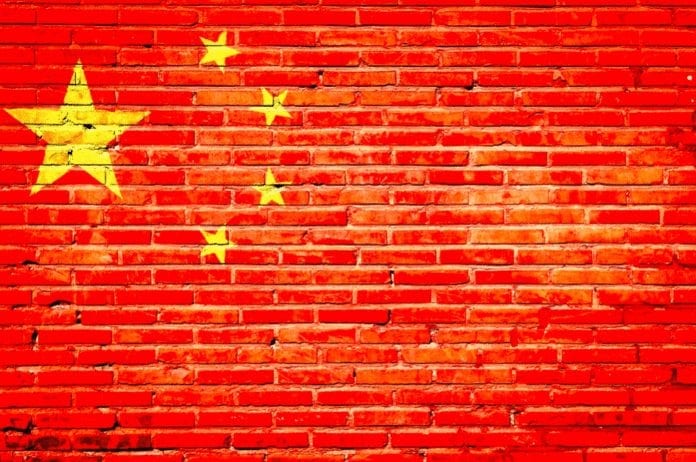 Cryptocurrency is under more stringent regulation in China than other nations like the United States or England. Despite the essential ban on Bitcoin by the Chinese government, somehow citizens and investors are getting around the regulation to buy various types of cryptocurrency, including Bitcoin. But how?
The onslaught of strict cryptocurrency regulation started in September of 2017. 
The government forced cryptocurrency exchanges BTCC China, Huobi and OKCoin to shut down. The government investigation into local cryptocurrency exchanges even went so far as to bar three executives of major cryptocurrency exchanges from leaving the country.
Within three months, these cryptocurrency companies found ways to work around such intense regulation by relocating to Hong Kong. Hong Kong is actually named Hong Kong Special Administrative Region of the People's Republic of China because it is an autonomous territory within China. This means Hong Kong and China are basically one country but with two different administrative systems. Hong Kong maintains a separate political and economic system apart from China, but, is governed by China's military defense and foreign affairs.
The different level of regulation and Hong Kong's long standing as a financial juggernaut provided the ideal workaround for Chinese investors of cryptocurrency and Bitcoin stock.
By December of 2017, China's three largest cryptocurrency exchanges,  BTCC China, Huobi and OKCoin re-branded to BTCC, Huobi Pro and OKEx, respectively, then moved to Hong Kong. Their original intention was simply to regroup and market themselves to locals who wanted to buy blockchain. However, before the start of 2018, Chinese investors were somehow managing to circumvent Chinese trading restrictions by using Hong Kong-based exchanges.
The clever workaround for cryptocurrency exchange takes advantage of Hong Kong's lax regulation of business formation.
For only about $1,000, one can legally form a business in Hong Kong and then create a related bank account at one of the territory's many financial institutions. After the increased regulation of Chinese cryptocurrency, many China-based investors created Hong Kong businesses and transferred bank funds accordingly in order to legally buy and sell cryptocurrency.
Relocation has not solved all the issues of skirting the cryptocurrency ban in China. 
While China is home to major miners of various cryptocurrency, Hong Kong produces little Bitcoin or other cryptocurrency. In short, the supply cannot meet the rapidly growing demand, and, if you know only one thing about economics, it's that high demand and low supply which means higher cost.
As a result, premiums in the Hong Kong cryptocurrency market now surpass even that of the South Korean market. On January 18, the global average price of Bitcoin was around $11,500; however, Bitcoin was being traded at above $13,000 on aforementioned Huobi Pro, now based in Hong Kong.
Savvy traders outside China have leveraged the arbitrage opportunity presented by the Hong Kong market for substantial profit. On January 18, the price of Bitcoin on Coinbase was $11,800, so, by purchasing one Bitcoin from Coinbase and then selling it on any Hong Kong-based market for the average $13,000+  would have generated at least $1,200 in profit.
The Chinese government remains focused on the regulation of cryptocurrency.
China is trying to defend against these workarounds by asking local banks to disclose any suspicious transactions linked to Hong Kong-based markets. But, because of apps such as Alipay and WeChat Pay which are widely used in China, Chinese investors will still be able to circumvent the regulation and access Hong Kong markets. How China will continue to ramp up its efforts against cryptocurrency remains to be seen.
(To learn more about the cryptocurrency ban in China, read Wider Ban on China Crypto Trading is in the Works says PBoC Official.)