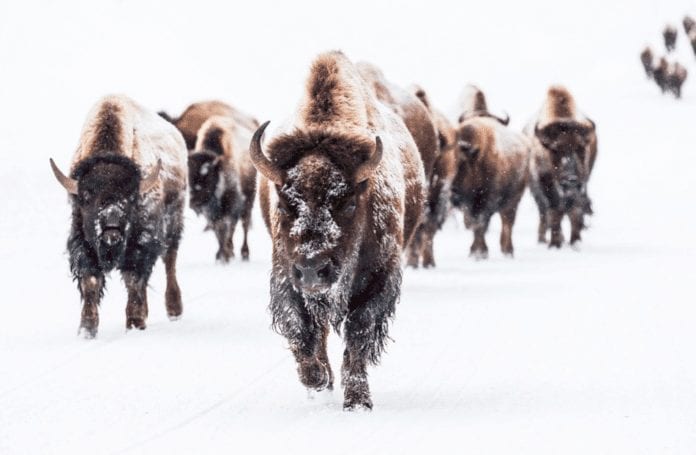 As you may know, Wyoming takes a highly supportive stance on cryptocurrency and blockchain. Despite its stereotype as a bucolic national park, Wyoming has proven itself time and time again to be thoughtfully futuristic and high tech in its approach to blockchain related regulation.
Wyoming has set precedent in United States blockchain and cryptocurrency law.
The state's House of Representatives unanimously voted "aye" to pass two blockchain bills – HB 70 the "utility token bill" and HB 19 the "bitcoin bill." The bills will now be sent  to the State Senate for consideration. HB 70 defines and classifies digital tokens as neither traditional money nor securities. HB 19 exempts all cryptocurrency from the 2003 Wyoming Money Transmitter Act (passed 5 years before blockchain's development).
In a recent interview with Bitcoin Magazine, Wyoming Blockchain Coalition co-founder, Caitlin Long, attributed much of the bills' successes to collaboration between Wyoming banking and security regulators. She also credits House of Representatives member, Tyler Lindholm, who co-sponsored all blockchain related legislation.
Wyoming aims for blockchain-friendly regulation in order to become a digital and economic hub. Long further explained how "there are already bitcoin miners setting up shop [here] because of [Wyoming's] cheap electricity, no income tax and no franchise tax."
The Wyoming HB 70 defines a utility token, or "open blockchain token," as neither traditional fiat money nor a security provided it meets these conditions:
The token is not marketed by the protocol developers as an investment opportunity.
The token can be exchanged for goods or services. The implication being that protocols must offer a working product or service before tokens are issued. This is similar to Switzerland's recent ICO framework.
The protocol developer shall not enter into a repurchase agreement of any kind nor an agreement to locate buyers for the token.
The bill also states people who facilitate the cryptocurrency exchange of an "open blockchain token" are not classified as traditional broker-dealers of securities.
HB 19 shall exempt cryptocurrency from the Wyoming Money Transmitter Act.
Previously, a 2015 interpretation of this act by the Wyoming Division of Banking made it impractical for cryptocurrency exchanges to operate. As a result, Coinbase suspended operations in Wyoming indefinitely in June that year. HB 19 would remove this obstacle for blockchain-based business. Should the bill be passed by the Senate, Coinbase could resume operation in Wyoming effective immediately.
The Wyoming House of Representatives has further blockchain-based regulation to consider.
It is also reviewing bills HB 101 and HB 126 in the House and SF 111 in the Senate.
HB 101, the "blockchain filings bill," promises to update Wyoming's Business Corporations Act to authorize the creation and use of blockchains to store records. It would also allow the use of a network address to identify a corporation's shareholder and the acceptance of shareholder votes signed by network signatures. HB 101 also specifies requirements for all corporations using blockchain databases. HB 101 has already passed the House.
HB 126, the "series LLC bill," would allow for the creation of "series LLCs." This type of LLC structure is favorable towards decentralized protocols as it enables LLCs to establish a compartmentalized series of members/managers, transferable interests or assets, and distributions to members. HB 126 has also passed the first reading in the House.
SF 111, the "crypto property tax exemption bill," has already been approved in the House, and its goal is to exempt cryptocurrency from Wyoming state property taxes. The bill is now awaiting consideration in the Senate.
Long expressed her optimism for blockchain legislation while acknowledging its challenges.
"I don't want to sugar-coat that it won't be difficult. The Senate is a more uncertain chamber. But, we have incredible momentum, and all we need [for the bills to become acts] is a majority vote in the Senate."
Despite her optimism, even if the bill passes the Senate and become an act, federal regulation and the SEC Howey Test could still nullify it. Long believes that Federal Law with regards to utility hasn't been established yet while there are people in the blockchain/cryptocurrency industry "flush with cash, interested in litigating this issue."
Long anticipates a final Senate outcome on HB 70, the "utility token bill," and HB 19, the "Bitcoin bill," as early as the middle next week.