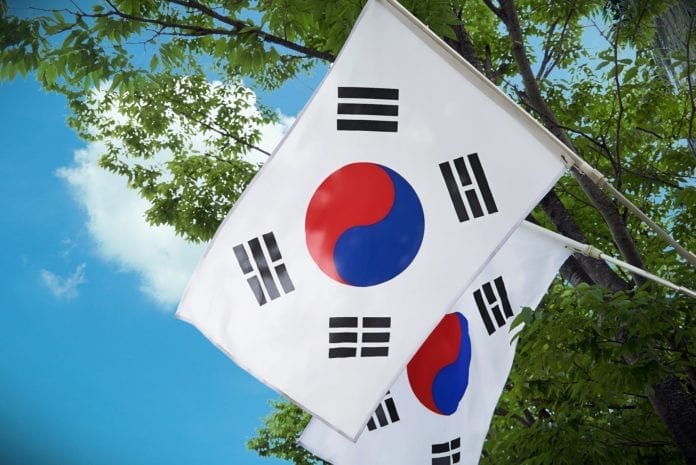 South Korea comes up quite often in cryptocurrency and bitcoin news because the country has been so proactive in implementing regulation. Because this country tends to be influential on other economies, we've discussed here how and why its regulation can impact cryptocurrency around the world.
In recent news, now South Korea is faced with yet another first in the world of cryptocurrency regulation: how to curb insider trading.
This issue has been forced to the forefront of blockchain news due to a recent scandal centered on an employee of the country's Financial Supervisory Service (FSS) accused of cryptocurrency insider trading. Because digital tokens are so new, there is not an exact law with which to prosecute this person.
The FSS employee was accused last month. The FSS has an active role in creating cryptocurrency regulations as well as monitoring banks for signs of cryptocurrency being laundered.
The accused employee first invested about $13 million won on July 3, 2017 and then sold over half of his holdings on December 11, 2017.
Then only 2 days later, the South Korean government announced its new set of strict regulations which including a ban on cryptocurrency trading for minors and foreigners. The timeline of events may speak for itself.
Although the employee seems quite guilty given the timeline, there is no law to prosecute government officials for insider trading of cryptocurrency.
While employees are prohibited from trading stocks using insider knowledge, a senior FSS official was quoted by Edaily explaining: "Currently, there are no provisions in the regulation on virtual currency. The rules applicable to stocks do not apply to cryptocurrencies since they are currently not recognized as financial assets in Korea."
To prevent insider trading of cryptocurrency from reoccurring in the future, South Korean prime minister Lee Nak-yeon has taken action.
Prime Minister Lee Nak-yeon ordered the creation of a new Code of Conduct which will include the issue of cryptocurrency trading by public officials. The South Korean Anti-Corruption & Civil Rights Commission issued the "Code of Conduct Guide to Cryptocurrency" to the government and public agencies last week as a response to the aforementioned insider trading scandal.
It adds cryptocurrency to Article 12 of the Civil Servant Code of Conduct which, per Tokenpost, clearly states: "Public officials shall not use the information learned during their duties to assist in trading or investing in property related to securities, real estate, etc., or providing such information to others to help them trade or invest."
The FSS, however, is not bound by the new Code of Conduct strangely enough.
According to Edaily, the Code of Conduct was not even sent to the FSS. "This guidance document was sent to the central administrative agency, metropolitan area, basic local autonomous body, city and provincial office of education," an FSS official elaborated. A senior official of the FSS Inspectorate confirmed succinctly that "We did not receive any letters of interest."
Edaily explained this is due to the FSS being under the jurisdiction of the Financial Services Commission (FSC) and the Securities and Futures Commission under the current law.
The Financial Services Administration Innovation Committee further explained how "redefining the FSS as a public institution weakens the independence and accountability of supervisory institutions, making it more vulnerable to external pressures such as political parties. As the FSS is not a government agency, FSS staff are not covered by the Code of Conduct."
Following controversy surrounding the announcement, South Korea issued a statement clarifying that the FSC will inform the FSS of applicable notices "such as the prohibition of virtual currency transactions related to jobs."
An FSS official told News1  "we will revise our own Code of Conduct through internal consultations," reassuring the public that FSS employees will not be able to use internal information to trade or invest in cryptocurrency. Stay tuned to see if South Korea's regulation will influence other countries to combat insider trading of blockchain based coin.