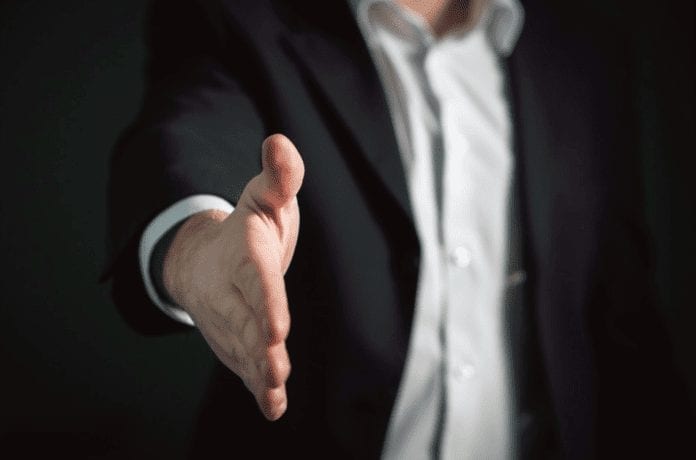 Fudging or straight up lying on a resume is so pervasive, the situation has featured as a running sitcom gag for decades; remember the Friends episode where Joey lied about being able to dance? A recent survey by HireRight indicates 85% of HR professionals have found a lie on a resume, a figure that increased from 66% five years ago. When asked, 46% of employees report knowing someone who misrepresented or exaggerated their resume, according to Office Team. The most common lies applicants use to get in the door are experience, duties, education, and employment.
Opening the door for truthful resumes may require a specific key; some believe the key is blockchain.
It's hard to blame candidates who have had to become even more competitive as good paying jobs have become few and far between. Since most applications are reviewed by computers first, many candidates have learned to modify truthful answers to make it past filters and screens.
"Employers have significantly higher chances of choosing candidates with incorrect credentials," Danny King, CEO of Accredible, told HR Dive. For recruiters, the time saved by electronic screening now results in time spent verifying credentials. "Third party verification," King explains, "is a necessary step in an ever-increasing digital hiring environment."
Blockchain is the newest tool for HR professionals to validate candidate claims.
This may seem odd at first glance, but, the versatility of blockchain was reported in broader detail in the previous article titled How Blockchain Works to Rebuild Trust Between Strangers.
The public ledger of blockchain has the potential to make it easy to verify claims. Blockchain can store and display information to include: degrees as posted by schools; dates and titles of employment by former employers; and other credentials can be posted by the issuing institutions. Candidates would authorize potential employers to access these records directly so they remain, otherwise, private.
"Although blockchain cannot guarantee all exaggerations or flaws will be detected, it does dramatically reduce incidents of fraudulent points and helps employers get the most accurate picture of their candidate's credentials before hiring," King explained.
The use of blockchain for HR is gaining some traction; MIT now issues "recipient-owned virtual credentials" when it debuted blockchain last year to allow access to alumni degrees.
Meanwhile SeriesX, seeks to leverage blockchain to assist the recruitment process. Dave Hendricks, CEO and founder of the startup, said his past experience working with headhunters demonstrated the limitations of traditional hiring methods and how blockchain can help out.
"I really had to go on the basis of trust," Hendricks explained. In particular, the trust was placed on the recruiter, referral, information on a resume of skill sets and experience. "I started to take virtually the same resume over and over again," Hendricks elaborated, adding, "the only thing different was the name at the top."
Thus, SeriesX offers a solution to the issue which Hendricks sums up when he said, "It is very difficult for highly qualified people to prove themselves."
SeriesX offers "stints" which are billed as concrete and verifiable accomplishments. According to Hendricks, the stint documents the professional relationship between the employee and employer, or the student and college. Stints, and the verification attached to them, said Hendricks, are "searchable, shareable, and you own your own identity." The goal here is to reduce "the reliance on trust and rely on objective standards. Now people can own their experience and represent themselves to people that they do not know."
Ultimately, this case use for blockchain aims to save companies money, since employee turnover can cost a company up to $100,000 for just one bad hire.
The use of "stints" to verify experience and credentials is more important than ever now during this transition to the gig economy, where, as Hendricks noted, proving the veracity of five concurrent projects isn't as easy as simply turning over a W2.
SeriesX can help validate credentials used in loan applications as well. Equifax is among the very first clients of SeriesX and their current product called Work Number verifies employees only is inadequate. "They need a platform that helps capture everybody else who works for an enterprise so that Equifax can do credit decisioning," he said.
Hendricks told PYMNTS that SeriesX hopes to eventually associate a cryptocurrency wallet with all users on the platform, be they individuals or enterprises.
"If you've got people working all over the world, you need to be able to pay people in a country or denomination that they want to get paid," he explains of how this feature would help its users.
"We are very confident that the HR and recruiting industries are going to be extremely interested in what we do," he concluded in his interview with PYMNTS.
One is left asking: Does having a resume securely stored and easily accessible on the blockchain mean one can stop filling out those lengthy online applications?