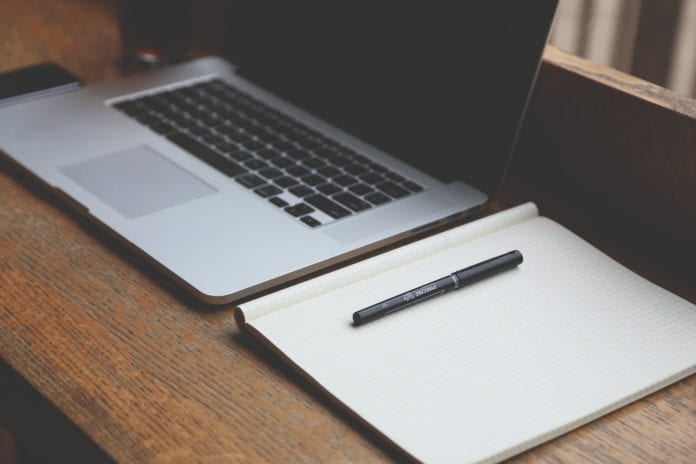 Some of the most well-known companies are now hopping on the blockchain bandwagon in hopes of monetizing it. Savvy investors curious about blockchain should invest in companies both earning revenues from it today, and creating systems for future revenue streams. Also a strategy with both long and short term benefits is important. If you need a refresher on how blockchain and cryptocurrency work, check out our article For a refresher on how blockchain works exactly, please refer to "What is Blockchain Technology?".
Markiewicz, an iShares alumn from their capital markets team, helped create Innovation Shares last summer. 
"Blockchain buzz in the financial press helps feed the appetite to invest in companies with exposure to it," Markiewicz explains. "We are trying to build the best solution to invest in blockchain."
"Examples of companies getting involved in blockchain are propping up all the time," elaborates Christian Magoon, CEO of Amplify ETFs. The Amplify Transformational Data Sharing (BLOK) fund launched Jan. 17. How powerful is the hype surrounding blockchain?
In October, the addition of the word "blockchain" to the name of U.K. tech firm On-Line PLC resulted in a 394% gain in one day. Kodak saw a 200+% jump from Jan. 9 to 10 after announcing its foray into blockchain and crypto. Meanwhile, Amplify ETFs and Reality Shares went from the same $2.5 million in seed funding to $40 million almost overnight. Both have over $120 million in assets under management in less than two trading weeks.
The new ETFs make it easier for retail investors to benefit from blockchain without having to go the venture capital route or invest in highly risky initial coin offerings.
Earlier in March, Kodak announced the Kodak coin, a blockchain service and accompanying cryptocurrency which allows photographers to store and license their photos directly off their blockchain. They would then be able to track the use and payment on those images. Kodak's stock price doubled after the news was released.
Recent testing by Walmart showed that the IBM blockchain reduced the time it took to trace a package of rotten mangoes from the source farm to the store from a week to 2 seconds."Some other companies will roll it out in China. IBM hopes to show there is value in this," Magoon says.
BLOK owns IBM. "They hope to do it as a private blockchain that IBMers administer. Think of it as a business like the cloud computing company Salesforce, where you get a tool similar to their customer relationship management (CRM) program and IBM can say, 'Hey, subscribe to our blockchain for better food safety,'" he explains. "There will be money in that."
Overstock has also embraced a blockchain and is building a cryptocurrency exchange.
The stock is up 316% in the last 12 months as a result of the strategy shift. "Overstock is probably getting 80% of its revenue and earnings from blockchain today," says Eric Ervin, co-founder and CEO of Reality Shares and a Forbes contributor. "The old Overstsock company has nothing to do with the gains they've made lately. It's all about the blockchain."
These next three ETFs promise to find companies with legitimate ties to the blockchain but with different approaches. Innovation Shares is based on a natural language processing algorithm that picks the stocks. Reality Shares is passive while Amplify is actively managed.
Investors looking to choose one ETF over the other are deciding based on the approach, not the companies in the fund.
"When we looked at how much these stocks moved, we didn't feel like we could buy and hold for six months," says Magoon. "Active management might be a riskier move, but we are going for it. The portfolio changes daily. There have been three or four changes already. If something goes south, we aren't waiting to rebalance an index, we're getting out quick."
"I love that Innovation Shares is doing machine learning and AI to find their holdings," says Magoon. "Maybe they have a Ferrari there. I don't know. We are of the mind that you have to take advantage of the momentum and scale up on the position fast. Flexibility is key. We have 45% of our portfolio in the top 10 names. But we can do that because we have a manager watching those names and can get out if we need to. We are not just buying sector leaders on the S&P," he says. "We are trying to buy some blockchain horse power."
Innovation Shares is tracking and listing companies in a proprietary index called the Blockchain Innovators Index.
Most companies are from the U.S. and China. For them, these ETFs are thematic ETFs which presents a challenge as Wall Street analysts divide companies by sector, not theme. For example, IBM is not a blockchain company but an IT company.
In less than two weeks, two blockchain ETFs brought in an impressive $100 million. If the trend continues, these three ETFs will hit a billion dollars this year. Maybe one of them will be the lucky owner of a $1 billion blockchain fund.