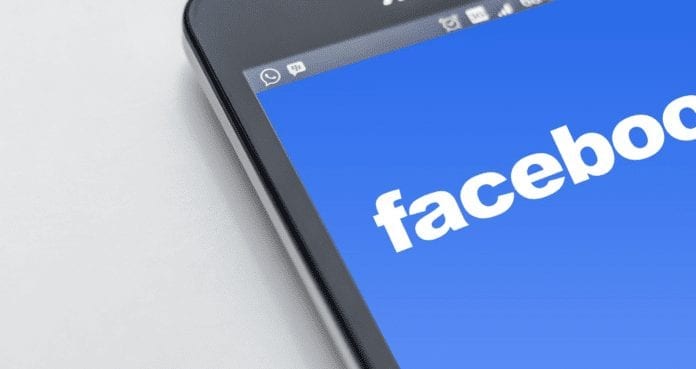 The last several months have been a whirlwind of a time for cryptocurrencies.  By the end of 2017, digital currencies had a combined gain of more than 3,300 percent having started out the year with an aggregate market cap of $17 billion and ending with an astronomical value of $613 billion.
It is obvious the cryptocurrency sector holds a considerable amount of money.
However, not everyone has viewed cryptocurrencies as huge stores of cash.  Social media mammoth Facebook (NASDAQ: FB) elected to ban all cryptocurrency related advertisements in an announcement through a blog post late in January of this year. 
Facebook product management director Rob Leathern said at the start of the year: "We've created a new policy that prohibits ads that promote financial products and services that are frequently associated with misleading or deceptive promotional practices, such as binary options, initial coin offerings, and cryptocurrency."
Cryptocurrencies had just crested a huge value wave in the fourth quarter of 2017 and it looked like there was plenty of advertising funds linked with virtual currencies for large audience social media platforms like Facebook.  It is worth noting, Instagram, WhatsApp, and Facebook Messenger fall under the Facebook umbrella; Facebook's announcement took cryptocurrencies away from potentially billions of investing faces.
The bad news for advertising the cryptocurrency movement did not end with Facebook.  Shortly after the media giant banned crypto ads, Twitter (NYSE: TWTR), Google parent company Alphabet (NASDAQ: GOOG), and Snap (NYSE: SNAP) followed suit in America, while Tencent (TCEHY) and Weibo (NASDAQ: WB) also ceased allowing crypto ads.
The latest development to potentially affect Bitcoin, Ethereum and other forms of cryptocurrency is all over Facebook.
A scant 5 months later, Facebook appears to have had a change of heart on its banning of cryptocurrency ads.
On June 26, the mega social media outlet announced, with some exceptions, it is flip-flopping its digital currency advertising ban.  According to posts on FB's blog, advertisers will need to first submit an application determining their eligibility if they wish to run crypto products on its platform.  This application will delve into any licenses the crypto advertisers have procured and whether or not they are publicly traded on a stock exchange, in addition to other applicable background information.  At this time, ICOs are still banished and FB foresees ongoing reviews and updates to its policy based on reactions of its members and advertisers.
What initially prompted the ban on cryptocurrency ads?  The scent of a scam.
In March of this year, initial coin offering (ICO) firm Satis Group released a report suggesting 81 percent of ICOs with a market cap of $50 million or more ultimately turn out to be a scam.  Moreover, less than 4 percent of those ICOs end up being successful.  Digging the hole deeper, the Securities and Exchange Commission, (SEC) warned investors of the slim chance of recovering stolen ICO or cryptocurrency investment funds.
A study announced by Carbon Black revealed $1.1 billion in cryptocurrency value had been poached by hackers from January into June of this year.  Even more frightening is 44 percent of these thefts are attributed to a privacy coin, Monero, which conceals the amount being sent as well as the sender and the receiver of funds making it virtually impossible for regulators to track and recover the pilfered funds.
In view of how little the public understands about cryptocurrencies, including Bitcoin, it seemed prudent  at the time to ban cryptocurrency ads.
A mere 56 percent of those responding to a survey from Cobinhood, a cryptocurrency service platform, knew cryptocurrencies are decentralized digital currencies engineered to operate as a medium of exchange.  What is more, only 21 percent of respondents knew where to buy cryptocurrency.  Early this year, banning advertisements for virtual currency seemed to make sense when also factoring in the high level of volatility and institutional investors' reluctance to jump on the crypto bandwagon.
Great news for holders of Bitcoin stocks and Ethereum stocks regarding regulation is delivered by the SEC.
Of note, the Facebook ad banning turnaround breaks two weeks after the SEC director of the Division of Corporate Finance William Hinman made a splash in the crypto world.  At the Yahoo All Markets Summit: Crypto conference he announced the SEC does not consider Ether or Bitcoin securities.  To clarify, the SEC announcement means both Bitcoin and Ether do not require the strict oversight normally bestowed upon securities because they are adequately decentralized.
This proclamation brings these two highly recognized cryptocurrencies nearer to their validation goal.  While the SEC's loosening the noose on Bitcoin and Ether swayed Facebook's ban reversal is ambiguous, it does appear to be a prudent decision for the social media goliath to stay current with the highly fluid digital currency space.
What remains to be seen is whether Facebook's decision will prompt other social media companies like Twitter to reverse their cryptocurrency advertising bans in a game of follow the leader.  Also, will the crypto ads affect Facebook's bottom line which has recently realized a seven month low?  At the very least, the next several months will be revealing.
To learn more about why cryptocurrencies and blockchain cannot be banned, please check out this recent article: Blockchain Can't Be Banned – It's All Numbers! Here's What Jimmy Wales Thinks.