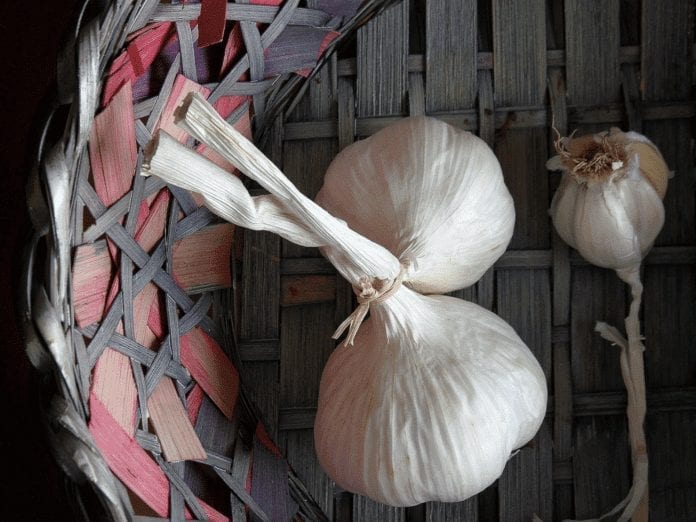 It is hard to believe, but, yet, a stark reality: there is still a population of people who struggle with hunger in the United States.  Even with many cities and towns hosting food kitchens, local meal deliveries, and food banks, not to mention state and federal subsidies, too many children and adults do not get enough to eat on a daily basis.
How is it possible to have underfed people in a country where an estimated 133 billion pounds of food is wasted annually?  A major reason is the $161 billion worth of food wasted amounts to an estimated 30 to 40 percent of the U.S. food supply.  This figure is not only staggering, but, unacceptable.
The latest in blockchain news covers how the technology is used to feed hungry Americans.
Founded in 2017, Goodr, a food waste management company, connects surplus food from restaurants, caterers, event planners, and other food businesses to charities in the Atlanta, GA area for distribution to those in need.
The Goodr app helps businesses with excess food to donate it without the liability, cost, or research of where and how to donate, not to mention the responsibility of timely delivery.  Using blockchain technology, Goodr provides data storage on a blockchain ledger, especially information on the amount of food being wasted and what specific area might be losing the business money.
In addition, the company uses blockchain technolohu to track what foods are wasted most often and connects the business with the community to relocate the food surplus.  To make donating even easier, if needed, the company will supply its own packaging for the food.  Food businesses can arrange for surplus food pick-ups and track shipments to ensure their donations are going to the correct locations.
Through blockchain technology, the Goodr app hopes to eventually eliminate surplus food issues.
Goodr CEO and founder, Jasmine Crowe, was noted as having said, "Our hope is definitely like most social good companies, that we're able to work ourselves out of business.  But, one of the things that we do see is that there's really not a lot of predictability in large scale food service."
While helping to donate food to local homeless shelters, Ms. Crowe observed the struggle one of her friends was experiencing with food security.  "Having experienced that first hand really shifted perspective for me, because for years I was feeding members of our homeless community," Crowe said. "I didn't understand that the face of hunger was readily changing."
For over two years, Ms. Crowe organized formal pop-up dinners for the Atlanta homeless when one of her event videos went viral in January 2016.  Surprisingly, the question many people asked was, "Which restaurants donated the food?"  Even more shocking was what she had to say:  "The reality was that no restaurants donated the food.  I literally was just taking volunteer donations and spending sometimes my last money to make these things happen."
Goodr is using the power of blockchain to feed those who may be missing out on local programs.
Hunger is not just a plight of the homeless population.  Some elderly and low-income families suffer as well; limitations on transportation or time can keep those in need from taking advantage of food banks or free meal programs in their area.
"Hunger is not a scarcity issue.  There's more than enough food.  It's actually a logistics issue," says Ms. Crowe.  The Goodr app makes it much easier for the extra food businesses generate to get into the mouths of those who need it.
At this time, Goodr has a few recognizable clients including the Hartsfield Jackson Airport, Turner Broadcasting Systems, and the Georgia World Congress Center.  Businesses using the app are charged just like any other waste management system.
The food makes its way to those in need free of charge.  Goodr works with the United Way of Greater Atlanta to determine what areas of the city have the greatest food shortage and what community groups can do to service the shortage.  The main beneficiaries include two charities combating homelessness: the Gateway Center and Atlanta Mission.  Another contributor includes the non-profit National Church Residences, a group which manages low-income senior housing.  Goodr hopes to expand to another city within the next year, with a hopeful shortlist including Chicago, Orlando, Washington, DC and Las Vegas.
To date, Goodr reports they have put 900,000 pounds of food into the mouths in need, roughly 850,000 meals.  In addition to bulk ingredients which are put to use by community groups, the meals include pre-made sandwiches.
In addition to feeding people, Goodr is employing blockchain technology to save the planet.
Wasted food is not just a travesty for those not being fed; it has a huge environmental impact as well.  Food waste is a contributor to methane emissions and is responsible for 27 percent of landfills which hastens the dire effects climate change has on the environment.  The Natural Resources Defense Council has collected data showing it costs the industry $218 billion per year for the manufacture, transportation, and removal of uneaten food.
By redistributing surplus food to those in need, Goodr is doing its part to protect the environment by reducing food waste.