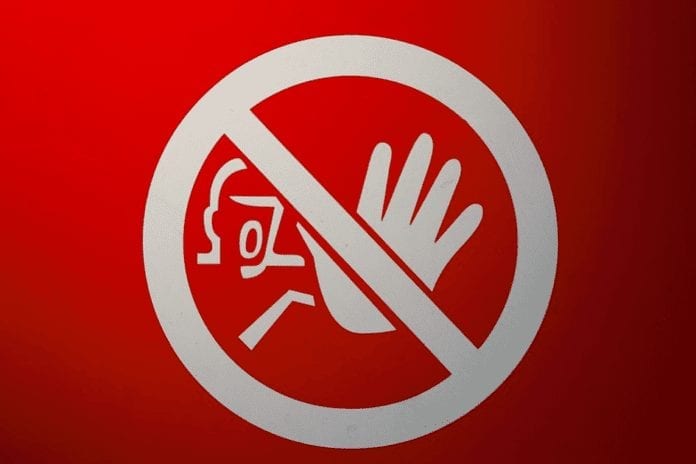 Increased regulation is on the rise from both the public and private sectors with regards to cryptocurrency. Governments around the world are grappling with new regulation from Wyoming to South Korea. The private sector has also stepped in to implement new regulation, as seen primarily with credit card companies which was discussed in detail in "MasterCard is open to cryptocurrency, but, not decentralization."
Social media platforms have introduced their own regulation by banning advertising for cryptocurrency and ICOs.
However, this new regulation seems in direct contrast to the actual feelings of the key players behind these kinds of decisions.
In January, the social network giant, Facebook, outlawed cryptocurrency advertising in an effort to protect users from various ICO scams, fraudulent token sales, Ponzi schemes, and, perhaps, to distract from its alleged massive breach of U.S. security in the 2016 election.
Now other platforms are following the example of Facebook despite the big bosses frequent praise for cryptocurrency and blockchain technology.
At the beginning of 2018, Facebook co-founder, Mark Zuckerberg, made positive remarks about cryptocurrency in a post on his social network. He focused on the potential for decentralization in particular:
"There are important counter-trends to this, like encryption and cryptocurrency, that take power from centralized systems and put it back into people's hands. I'm interested to go deeper and study the positive and negative aspects of these technologies and how best to use them in our services."
Then, two weeks later, Facebook announced it would prohibit cryptocurrency advertising which was met with varying reactions. Facebook's enforcement of the ban also applied to partner platform, Instagram, as well as its advertising platform Audience Network. Now, the social media giant is embroiled in one of the biggest scandals in U.S. political history.
Interesting timing to say the least.
Equally problematic Twitter CEO, Jack Dorsey, has made positive remarks on Bitcoin lately.
In an interview with the Sunday Times from March 21, Dorsey stated, "The world ultimately will have a single currency. The Internet will have a single currency. I personally believe that it will be Bitcoin, probably over ten years, but, it could go faster."
Having personally invested in Bitcoin, Dorsey is obviously a believer in cryptocurrency; so much so he's made his equally famous point-of-sale system, Square, integrate a Bitcoin buy/sell functionality. Furthermore, Dorsey has invested heavily in Lightning Labs which promises to provide free and fast Bitcoin transactions.
While Dorsey is bullish on Bitcoin, Twitter is the latest social media platform to ban cryptocurrency advertising.
Rumors of an impending ban were confirmed on March 27. Twitter will cut advertising of initial coin offerings and their token sales as well as global cryptocurrency wallet platforms unless publicly listed on select stock exchanges.
Once again, there is a clear disconnect between the thoughts and views of its leadership and the plans of the business itself. As many readers already know, Twitter has been famously negligent about the regulation of clearly offensive, racist, or sexist ads and content and, therefor, under public scrutiny. Additionally, Twitter was subject to some crypto related scams such as the hacking of John McAfee's Twitter account to promote an obscure virtual cryptocurrency. The platform has been rife with accounts impersonating well-known cryptocurrency advocates and accounts.
Google updated their financial services policy to include banning all related cryptocurrency advertising through its AdWords service, effective June 2018.
Consumer protection is touted as the motivation for the Google crypto ad ban.
Ironically, Google may stifle the growth of companies in which it has invested directly using cryptocurrency. For more information on this backstory, read "Google and blockchain are working together in the cloud."
Companies like blockchain-based cloud storage, Storj, and payment platform, Veem, which Google has backed financially, can no longer advertise on the search engine once the regulation comes into effect. Google's parent company, Alphabet, invested in London-based online wallet Blockchain.info which also must adhere to the regulation. Partner Tom Hulme said the investment, over $70 mln in overall funding, was vital because "the pace of innovation in the digital currency space is unmatched," as quoted by Fortune.
Yet cryptocurrency wallet providers and promising ICOs can't advertise on the world's biggest search engine next quarter?!
Snapchat also made a move against cryptocurrency advertising, but, it only prohibited adverts for ICOs.
Ironically, pioneering Snapchat investor, Jeremy Liew, was bullish on Bitcoin and had some lofty price predictions which he personally hopes to bank on.
Recode reported that Alibaba and Tencent prohibited cryptocurrency advertising for some time. Meanwhile, the South China Morning Post revealed search engine Baidu won't show adverts for any cryptocurrency related searches, only news articles and posts. Russian search engine Yandex is also expected to do the same according to local media reports.
As security heightens and regulations even out the potential for fraud, social media and search engine leaders who, otherwise, support blockchain and cryptocurrency, may eventually revise their stance on advertisements.