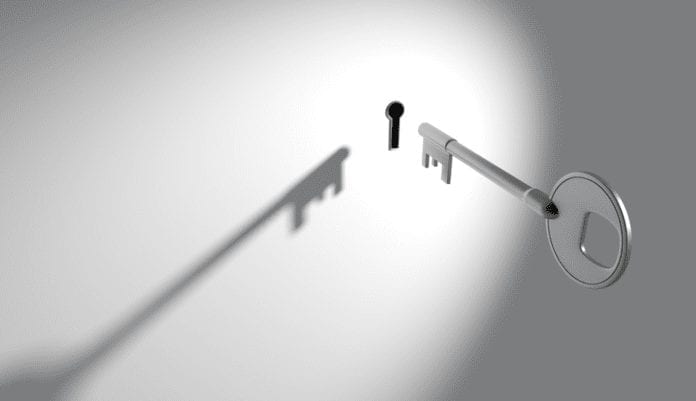 Which pieces of personal information are you most inclined to keep private? Are you more sensitive about your phone number, or your e-mail; your bank statements or your home address?
The answers will vary greatly across the board which is partly why different levels of privacy are included in various types of cryptocurrency.
It is a common misconception to believe all cryptocurrency activities are completely anonymous.
Some blockchain networks may disguise or, in a way, "code" the identity of a user to avoid names and personal information linking into the chain. Still, a person's identity is still discoverable in the way the person makes purchases demonstrated on a public ledger. Some blockchain networks make visible the number of coins one user has in his or her "wallet."
There is a subset of cryptocurrency coins which specialize in heightened privacy and security measures.
The chief complaint around what one may refer to as a "privacy coin" is the availability it lends to criminal behavior such as money laundering. Nonetheless, coins which are dedicated to user anonymity make many investors in blockchain feel safer. For those who do not wish to have their financial history on display for the public, there are players in the crypto world making it easier to avoid monitoring.
#1: The ZClassic cryptocurrency fork known as Bitcoin Private claims to offer the best in blockchain security through use of zk-SNARK technology.
Bitcoin Private blends the technologies of Bitcoin and ZClassic to protect user identities making transactions. The platform uses the Proof-of-Work (PoW) algorithm known as EquiHash to further enhance decentralization and lower the risk of hackers getting into investors' acquisitions.
Another attractive quality of Bitcoin Private is its use of "shielded transactions" which makes possible the use of blockchain technology to verify transactions, but, cloaks the details to the public (which is where the zk-SNARK system comes into play).
At the time of this writing, CoinMarketCap ranks Bitcoin Private at #55 with a maximum supply of 21,000,000 BTCP and a total cap of $210,931,612.
#2: A decentralized Bitcoin fork known as NavCoin targets its approach to two major issues on many blockchain platforms: the availability of private data and "roll back" solutions.
Any data available to the public leaves a customer vulnerable to cyber attack. A "roll back" solution to this state of vulnerability is essentially hitting the "reset" button which erases transactions prior to the cyber break in.
The way NavCoin improves its security is through using a NAV subchain on a typical Bitcoin blockchain network. The simultaneous use of these chains makes it possible for users to remain anonymous and reduces risk of outsider tampering.
NavCoin grew its following to 50K users over the course of 2017. Its current total market cap, according to CoinMarketCap at the time of this writing, is $29,545,973.
#3: The claim to fame for privacy cryptocurrency Dash is its unique Masternode network.
The Masternode network used for the Dash coin involves two secure servers collaborating as one stable and private trading platform. Dash maintains various other security measures through use of the Dash Budget System and InstaSend (enacts instant transactions) and PrivateSend (ensures identity privacy by concealing a single transaction between like transactions).
The Masternode essentially keeps the deck shuffled. The servers work to mix up the order of coins several times in order to blur any distinguishable characteristics. At this time, Dash has the impressive ranking of #14 on CoinMarketCap, supply holding at 18,900,000 Dash and a total market cap of $1,972,956,407.
#4: Lesser known cryptocurrency Cloak Coin has specialized in protecting privacy for almost 4 years.
Using the Proof-of-Stake (PoS) method, this blockchain platform provides comparatively short block times and faster transactions than competitors. To keep a user's activities secret, the platform uses onion-routing and Enigma processing.
As the name implies, when a platform utilizes "onion-routing," this means the encryption of messages uses multiple layers. Enigma provides the "cloak" aspect of the coin's namesake at the user's request to cover the details of a transaction. The information regarding the transaction is transported over specified Enigma nodes which cover it by shuffling the data with other random items of information identifiable only to the Enigma nodes.
As of this publication, CoinMarketCap lists supply of CloakCoin at 5,158,963 CLOAK with a total market cap of $22,139,742.
#5: Speaking of onions, the funny name aside, cryptocurrency DeepOnion is a newer privacy coin which has learned from its predecessors to create an even more secure option for blockchain investors.
DeepOnion uses a combination of PoS, PoW, and TOR for fast and secure transactions. The platform uses what are known as stealth addresses to maintain user privacy. A stealth address permits a user to make a one-use-only address for each individual transaction increasing the likelihood of maintaining privacy around cryptocurrency exchange. This address cannot link back to sender or even to the recipient's actual personal address meaning only those parties actually involved in the transaction have the information regarding where payments were received and from where they were sent.
DeepOnion continues to develop more safety features for their clientele to include systems known as DeepVault (a permanent data storage service on the blockchain) and DeepSend (multi-signature procedure to make financial exchange untraceable).
At the time of this writing, CoinMarketCap lists the total market cap at $10,601,690.
#6: Privacy cryptocurrency PIVX uses a Zerocoin PoS (zPoS) algorithm to ensure user privacy on their blockchain network.
Similar to Dash, PIVX investors may make use of Masternodes which ties up a significant amount of available token supply. Users need to cover a stake of 10.000 tokens to steer a node, a costlier amount compared to the 1.000 in Dash to cover the PoS.
PIVX offers faster private and instant transaction verifications through the SwiftTX platform as well as low transaction fees. These transactions are made anonymously to protect the identities of users within seconds.
CoinMarketCap, as of this writing, ranks PIVX at #82 with a total cap of $120,101,306.
#7: The controversial leader in privacy cryptocurrency, Monero, is incredibly appealing and, some believe, problematic, for its strong anonymity system. If privacy is a major priority, Monero has made this its primary focus.
Among its most popular security features, Monero uses stealth address, ring signatures (five signers to each transaction removing the possibility to link to the user and recipient), and Ring Confidential Transactions (RingCT performs a cryptographic proof to verify equal input and output amounts) to protect its users.
At the time of the writing, Monero ranks with CoinMarketCap at #13 with a supply of 16,197,249 XMR and a cap at $2,207,393,526.
To learn more about privacy regarding cryptocurrency transactions, please, read Ethereum co-founder devises "hack resistant" blockchain solutions.