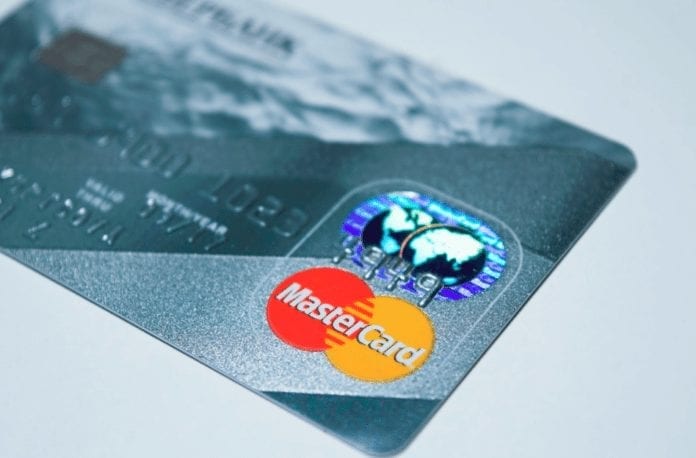 As the public gains widespread appreciation and adoption of cryptocurrency like bitcoin, both the public and private sectors scramble to create regulation to keep up with the fast pace of blockchain technology. Just as world governments have formed laws, so, too, have major banks and credit lenders formed their own policies. The previous article Big Banks Ban Cryptocurrency Purchases covers some of the discussion of this topic, but, this article focuses exclusively on MasterCard.
Credit card juggernaut MasterCard (NYSE: MA) is now open to adopting cryptocurrency provided certain conditions and requirements are met.
MasterCard reportedly wants to facilitate only fully-regulated, central bank-issued, non-anonymous coins. Not only do these types of tokens not currently exist, if developed, they would violate the very principles underlying cryptocurrency: anonymity and decentralization.
Several central bankers have already floated the idea of issuing their own proprietary cryptocurrency either to help facilitate the creation of a "cashless society" or rival the popularity of bitcoin among young people.
"If governments look to create national digital currency we'd be very happy to look at those in a more favourable way," Ari Sarker, co-president of MasterCard's Asia-Pacific business, told the Financial Times. "So long as it's backed by a regulator and the value . . . it is not anonymous, it is meeting all the regulatory requirements, I think that would be of greater interest for us to explore."
Ajay Banga, the CEO of MasterCard, had also said last fall that MasterCard would find a "way to be in the game" for government-created digital currencies, labeling all other cryptocurrencies without government-backing as "junk."
Government-issued cryptocurrency has been discussed in several countries globally; however, no such plans have come to fruition.
Right now, the closest attempt at implementing such a "fiat cryptocurrency" as it were, is the Marshall Islands' Sovereign govcoin which is scheduled for release later in 2018. The most notable example of a successfully-issued state cryptocurrency is the Venezuelan Petro, which was recently released under amid tremendous controversy.
Despite all the talks and the minimal efforts, the Russian Ministry of Finance recently informed President Vladimir Putin that the creation of a centrally-controlled decentralized coin is most likely technically impossible since it is such a contradiction.
In other efforts to adopt cryptocurrency, MasterCard's senior executive said that the credit lender is currently running a Bitcoin (BTC) pilot program in Japan and Singapore. 
This program would allow BTC holders to cash out onto a MasterCard, adding that the program involves both KYC and AML components. However, this test is not "of scale" yet nor does the company have any exposure to bitcoin's price.
"We are not operating trading of bitcoin through the MasterCard network," Mr Sarker elaborated. "The pilot is a toe in the water, we're fully cognizant of the reputational [sic] risk." There were "strict KYC/AML (know your customer and anti-money laundering) controls," he further added.
MasterCard filed a patent for instantaneous payments using Blockchain technology in November of last year.
A MasterCard spokesperson emphasized that MasterCard Labs has filed for over 30 "patents related to blockchain technology and cryptocurrency: MasterCard Labs is working on a Blockchain technology intended to support a wide range of use cases, including but not limited to business to business, interbank payments, tracking trade finance obligations along the value chain, exchanging know your customer and anti-money laundering data between trusted parties, and more."
Sarker added that MasterCard is further running other pilot programs in Singapore and Australia for a contactless payment transport system.
The Financial Times noted both MasterCard and Visa had "reclassif[ied]" BTC purchases resulting in added fees for their cryptocurrency customers. Coinbase and other exchange transactions are now being labeled as a "cash advance" rather than a "purchase." Fees will vary by each individual banking institution, but, now using a credit card to buy cryptocurrency will result in an additional 5 percent fee tacked on by your credit card merchant plus the 4 percent credit card transaction fee already passed on by Coinbase.
This classification hurts cryptocurrency customers further as cash advances do not fall under the standard interest-free grace period offered to consumers for other credit card purchases.
Now, the moment the Coinbase purchase settles, the transaction accrues and compounds interest daily. Even worse, the interest rate is also higher for cash advances  up to an astonishing 25.99 percent in some cases. Lastly, cryptocurrency purchases will no longer qualify for earning credit card points.
In an e-mail to all customers last February, Coinbase confirmed the change: "the MCC code for digital currency purchases was changed by a number of the major credit card networks [resulting in] additional cash advance fees." A spokesperson for MasterCard had this to say: "Over the past few weeks, we have clarified to acquirers — or the merchant's bank — the right transaction or merchant category code to use for these type of transactions (cryptocurrency purchases). This provides a consistent view of such purchases for both merchants and issuers."