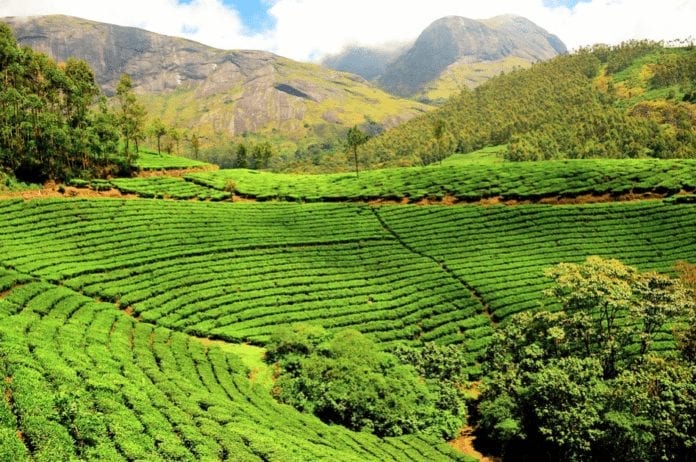 Thankfully, society has witnessed a decline over the past couple decades in caste disparity in India, especially in the more affluent regions. However, a notable portion of the country's population remains affected by the caste system's concept of "untouchability."
The Dalit community in India consists of over 200 million people considered "untouchable."  India's official term is "scheduled castes," though, the term Dalit (from Sanskrit) is more commonly used. Dalits are known to suffer life-long discrimination and rejection from Indian society as a whole despite India's rapid ascent as the world's fastest-growing economy.
Is Bitcoin big enough to overcome the hardships of those in the untouchable caste?
Despite the big plans, life in India is very different for those at the bottom of society. The issue of untouchability is in stark contrast to the country's plans to be a superpower by 2050. Despite the attempts of Bollywood and social activists to change this attitude, for a country with a population of well over one billion, altering public perception about the Dalit class is an uphill battle.
Blockchain may just offer a solution.
Before explaining why and how cryptocurrency offers the Dalit community new potential for economic equality, it's important to give some background on exactly what they are facing:
Discrimination against Dalits is incorporated into all avenues of Indian life from its institutions to daily interactions from "cradle to grave." A sample survey from 2014 found in the state of Madhya Pradesh: 79 percent of the schools banned Dalit children from touching mid-day meals; 35 percent required them to sit separately from others in higher castes; and 28 percent required them to eat with specially marked plates.
Illustrating the prejudiced attitudes even further, a Dalit farmer in the state of Gujarat was beaten to death by extremists as recently as last week. The local police confirmed the attack was not only caste-motivated, but, it was retaliation to the Dalit man's ownership of livestock, a symbol of prestige for the rural community. With such tremendous economic disparity heaped upon them, the Dalit community cannot benefit from India's rapid rise.
Bitcoin news offers hope and an economic opportunity thanks to a new project launched by the Indian chamber of commerce: a bitcoin mining training program in 30 cities across India.
The program seeks to teach young people about bitcoin, cryptocurrency, blockchain technology, cryptocurrency mining, and entrepreneurship to economically empower the rural population. The blockchain empowerment program is a collaboration between the Dalit Indian Chamber of Commerce and Industry (DICCI), cryptocurrency-related platform, Mahabfic,  and social entrepreneur and treasurer for Democrats Abroad India, Dr Tausif Malik.
DICCI is an industry association to benefit Dalits while Mahabfic is a platform promoting investments in blockchain, fintech, initial coin offerings (ICOs), and cryptocurrency for the State of Maharashtra.
Founder and chairman, Shri Milind Kamble, explains how the program seeks to "empower the rural population, especially the youth, from the farming community to earn income from their hometown or villages… this would create new economic development in these areas."
He elaborated saying, "the new blockchain technology is the future of technology development and taking the world by storm and bitcoin-cryptocurrency mining is a must for blockchain platform to operate. Hence, we felt the need to offer bitcoin-cryptocurrency mining training program (BMTP) to our youth on a nationwide scale for self-employment."
However, the Indian government fiercely opposed the spread and adoption of cryptocurrency through recent regulation.
This issue is detailed in previous article "India rejects cryptocurrency, but, plans to implement blockchain technology."
For a quick overview, during February of this year, finance minster Arun Jaitley, used his budget speech to slam cryptocurrency while promising his right-wing BJP government will enforce strict regulation to discontinue the use of bitcoin and other cryptocurrency in India.
He elaborated saying, "the [Indian] government does not recognize cryptocurrency as legal tender or coin and will take all measures to eliminate the use of these cryptocurrency assets in financing illegitimate activities or as part of the payments system."
However, the new Dalit program hopes to dodge this regulation, claiming, "We are not promoting the technology, we are promoting the State of Maharashtra as the ideal destination for investing for development of technology and promotion."
While it still remains to be seen how government regulation versus the bitcoin mining empowerment project will play out, the use of blockchain to economically uplift the traditionally disenfranchised makes logical sense.
The idea behind cryptocurrency is decentralization and the idea behind a caste system is to centralize power and money into the hands of the few. Additionally, since the Dalit cannot own livestock, land, or housing free from assault, the ownership of virtual cryptocurrency or assets also makes sense since ownership of bitcoin is not physically manifested.