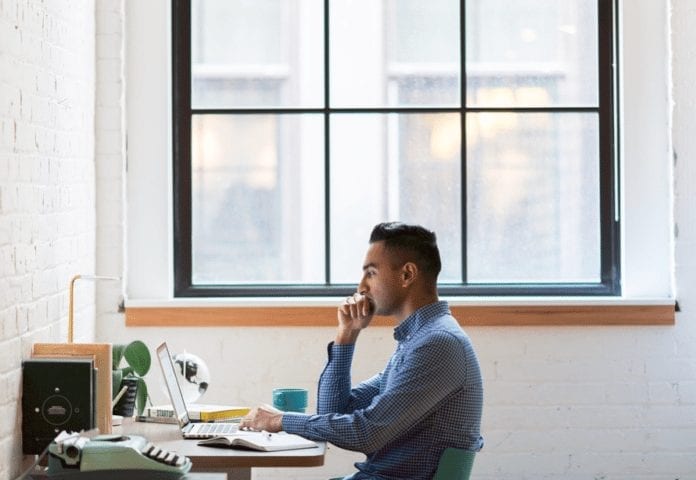 Cryptocurrency: Everyone is talking about it and a few of us are even using it. As a result, keeping up with Bitcoin news and Ethereum news has become a new habit in the twenty-first century.
Knowing how to buy Bitcoin, as well as how to store it, has become a life skill for tech savvy investors. With these tips, Bitcoin users should be able to better identify reliable Bitcoin exchanges and avoid common scams.
Bitcoin users should first investigate the country in which the Bitcoin exchange is located.
Cryptocurrency laws and regulations vary between countries, and buying Bitcoin in one's home country is recommended. Bitcoin's site provides a useful tool for selecting a Bitcoin exchange hub.
Although a particular exchange might be based in your country, the Bitcoin exchange itself might accept multiple currencies. Be sure to read the fine print, as these terms of service will detail which currencies a Bitcoin exchange will–or will not–accept.
After you learn which currencies are accepted on a particular Bitcoin exchange, learn how you can actually buy Bitcoin on that exchange.
Does the Bitcoin exchange in question accept wire transfer, PayPal, credit cards, cash, etc? You should use the payment method that best works for you, but, also be aware of security issues. Research the privacy levels provided on a Bitcoin exchange. We will discuss security with respect to scammers later in this article.
Research the transparency of an individual Bitcoin exchange regarding extra charges.
In addition to the price you will pay for Bitcoin, you must also consider the fees associated with using the Bitcoin exchange. You should consider whether the Bitcoin exchange fees are reasonable, or if they are exorbitant. Note that some Bitcoin exchanges can charge additional fees on top of bitcoin transaction fees.
This is related to Bitcoin transparency. You should consider whether the Bitcoin exchange is fully transparent, publishing cold storage addresses or audit information on how to verify Bitcoin reserves. Bitcoin audits are a good way for Bitcoin exchanges to demonstrate to their customers that the exchange has liquidity that can cover Bitcoin exchange sales and are not running a "fractional exchange."
Determine your personal preferences for anonymity as a Bitcoin buyer and user.
You should note that it is difficult for a Bitcoin user to remain completely anonymous, even on the Internet. However, there are ways of protecting your identity; and protecting your identity should be important to you as the threat of identity theft looms everywhere. You should determine whether the Bitcoin exchange follows the Know Your Customer (KYC) and Anti-Money Laundering (AML) laws in your home country. If the Bitcoin exchanges follow these laws, then you will be required to submit some personal identity information prior to buying Bitcoin.
Look into the reviews to learn more about the reputation of the Bitcoin exchange.
Do other Bitcoin users find a particular exchange to be reputable? A great way to determine this is to seek out other Bitcoin users on places like Reddit or Bitcoin.com and ask questions about Bitcoin exchanges and share user experiences.
It is equally important to be aware of various Bitcoin exchange scams. Just as in "real life," individuals exist online intent on defrauding other Internet denizens. Smart Bitcoin investors can take measures to protect themselves against these threats when selecting Bitcoin exchanges. Bitcoin scammers often try to target unprepared victims, who then typically lose their Bitcoin as a result. In order to fight scammers, Bitcoin users need to be aware of scammers' tactics and how to best defend against them.
Protect yourself against Bitcoin scams and cryptocurrency fraud.
Some scams rely on their potential victims' sense of frugality. A scammer might create a link that promises Bitcoin for a ridiculously low price, such as 5% under market value. If a deal looks too good to be true, then it probably is. This trick is set up by luring Bitcoin users into using a fake exchange.
There are ways for Bitcoin users to protect themselves against these threats. For example, before you visit any exchange site, you should make sure that it is HTTPS secured. This ensures that the web traffic is encrypted and secured. If a site is just HTTP, this should be considered a red flag. Bitcoin users should not conduct business on this site.
Also, Bitcoin users should be suspicious any Bitcoin exchanges that offer Bitcoin via PayPal. On these sites, one might see a web form to enter PayPal information and an amount to sell. After submitting this information, the Bitcoin user will be given a QR code to which he or she is supposed to send Bitcoin. However, the money will likely never arrive, although the Bitcoin will certainly disappear from the account.
Keep in mind that a lot of these fake exchanges exist for a short amount of time. They often appear, disappear, then reappear later with a different domain name. (To learn more about how to avoid fraud when dealing with cryptocurrency, read Use These Tips to Avoid Bitcoin Fraud!)