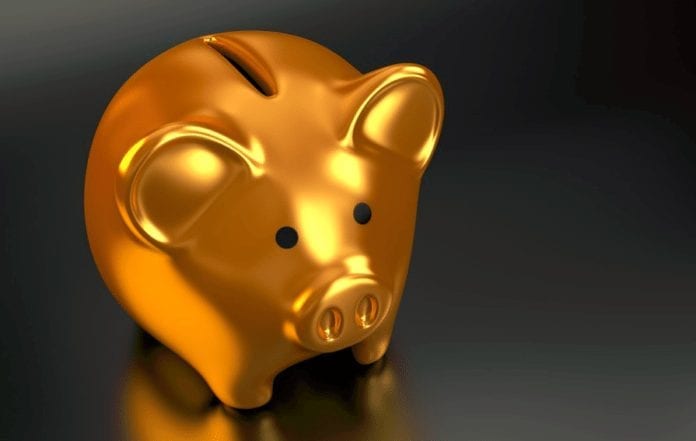 Bitcoin stocks are currently selling at a high price, making them enticing for tech savvy investors. Investing and using Bitcoin requires at least a general understanding of Bitcoin news, how blockchains work, and the various pushes for regulation in the cryptocurrency field. Nevertheless, when you are ready to invest in and use Bitcoin, you will need to set up a wallet.
When you buy Bitcoin, you must consider the Bitcoin wallet which you will use to store it.
Much like physical wallets that you might browse in a store, there are many types of Bitcoin wallets, each with its unique advantages. Understanding which Bitcoin wallet is best for your specific needs is an important step in becoming a savvy Bitcoin user.
Bitcoin users have many wallets to choose from, including Bitcoin.com's Official Wallet. However, this is not your only option.
"Cold storage" refers to a cryptocurrency wallet which houses your Bitcoin offline.
Some Bitcoin users opt to set up their own cold storage wallets. In this case, "cold storage" does not refer to a place to keep your perishable foods. Instead, "cold storage" refers to how the wallet keeps your Bitcoin completely offline. This is different from a hot wallet, in which your Bitcoin is kept online.
Why do these options exist? Bitcoin is a digital asset. Therefore, keeping Bitcoin online using a custodial service increases a Bitcoin user's risk, or attack surface, for having Bitcoin stolen. However, keeping Bitcoin in cold storage can significantly diminish the attack surface.
Creating your cold storage Bitcoin wallet is fairly simple and worth the time investment to protect your cryptocurrency from online theft.
If a cold storage Bitcoin wallet sounds like something in which you are interested, we have some tips for creating this type of wallet. Your first stop will be to create an offline Bitcoin address, which will have both public and private key pair which do not go online until you are ready to spend Bitcoin.
Setting up a cold storage Bitcoin paper wallet is a fairly simple task. It requires little technical knowledge; you do not need to be a master coder to do this. The first step is to go to Bitcoin.com's paper wallet tool.
Be sure to save the Bitcoin.com paper wallet tool web page to your local machine (PC, Mac, etc.). To do this on a PC, press Ctrl-S and save the file as a complete webpage; to do this on a Mac, click CMD-S. After saving, simply close out the open Bitcoin.com paper wallet tool page. Your next step is to disconnect your computer from the Internet, at least temporarily, while you complete this task.
Once your machine is disconnected from the Internet, open the file that you saved on your computer. Next, create extra entropy (or "randomness") by moving your mouse around on the page or typing some random characters into the textbox. This creates a random Bitcoin address with a public and private key-pair. Bitcoin addresses you as the file is being worked on locally, not online.
Make an offline copy of the Bitcoin address, which you will later load with Bitcoin cryptocurrency.
This will be your "cold storage" area. While your computer is still disconnected from the Internet, press "print." Also make sure that your printer is not connected to the Internet while doing this!
Once you have printed this information, you have an offline Bitcoin address and a hardcopy of it for safekeeping. This printed page should contain a public Bitcoin address and a QR code with corresponding private key and QR code. Be sure to store this hardcopy somewhere secure, such as a fireproof safe. Treat it as if it is physical currency. You would not leave money just sitting around; you would keep it in a location that you know is safe, secure, and unable for easily accessed by people you would not want having the information.
Once you've placed a hardcopy of your Bitcoin address in a safe place, you're ready to import cryptocurrency to your cold storage Bitcoin wallet.
In this way, it functions like any other Bitcoin transaction. To add Bitcoin to your wallet, scan the public cold storage wallet's QR code or copy the address. Then, send funds to your cold storage. You can check the status of the funds using a Bitcoin block explorer at any time.
When you want to get your Bitcoin from your cold storage wallet, you will need to import that private key to a Bitcoin wallet that is already online. You can use any wallet supporting private keys, such as the Bitcoin Unlimited wallet. Once you have selected your Bitcoin wallet, you need to import the private key, which is easy to do by following these steps.
Open the client and click "Help."
Select the Debug Window, and click on the "Console" tab.
Type in the field "importprivkey <bitcoinprivkey>" (replace "bitcoinprivkey" with the text of your private key's name and remove the quotation marks around the name).
Click "enter" to import the private key, which will require a rescan of the blockchain. Note that this might take a few minutes to sync. This is normal.
There are other methods for importing a private key to keep your Bitcoin wallet and cryptocurrency transfers secure.
Different wallets can have different methods for importing private keys. For example, the online Bitcoin wallet at Blockchain.info offers a good alternative. The steps for importing a private key on this wallet are slightly different, but not difficult.
Open the online Bitcoin wallet:
Click on "Settings."
Click on "Addresses."
Click on "Import Address."
Copy and paste the cold storage private key, then click "Import/transfer."
Once you have followed these steps, you can safely archive the old address and transfer the funds to your wallet
After you select your secure online Bitcoin wallet and transferred your cold storage Bitcoin funds to the online account, you are ready to spend them.
However, you should keep in mind that you should not reuse cold storage wallets. After you have redeemed them online, you should create a new one when you have the need for another cold storage Bitcoin wallet. (To learn more about the exchange of Bitcoin, read How to Select a Bitcoin Exchange.)