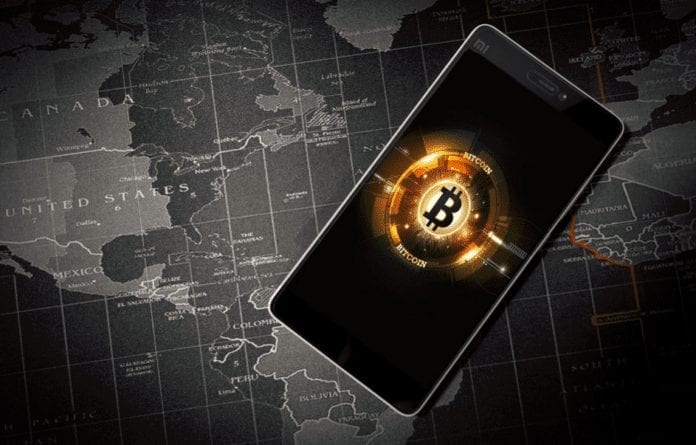 If you've been paying attention to Bitcoin news the past few months, you'd know it's been a roller-coaster of ups and downs when it comes to the original cryptocurrency value. After a record peak in November of last year, Bitcoin prices fell, hitting a shocking low in December. The key to playing any market is to invest for the long term and look at larger, overall patterns as opposed to short term highs and lows. Is it possible bitcoin has hit its bottom and is now back on an overall upward trajectory?
Bitcoin broke the $11,000 mark over the weekend for the first time in February and its value seems to finally be on the rise.
The price of the cryptocurrency reached $11,279.18 on Sunday, its highest since January 30 according to CoinDesk's Bitcoin price index which tracks the prices from four major cryptocurrency exchanges. As of Monday, however, Bitcoin was trading below $11,000, at $10,789, at around 9:30 a.m. London time (4:30 a.m. ET); not a terrible loss, however.
Bitcoin's price has been slowly climbing after a massive sell-off in early February which caused value to plummet. The sell-off was sparked by anxiety over increased regulation, rumors of price manipulation in the market, and the hacking of cryptocurrency exchange Coincheck that saw over $500 million stolen. This caused the price to bottom out at $5.947.40 on February 6. Bitcoin is now up over 80 percent since that historic low.
In South Korea, a key market for Bitcoin, some feared the already strict regulation would become an outright ban on all cryptocurrency. However, as new measures were implemented, they were less severe than investors expected which left many feeling optimistic.
A hearing with the CFTC and SEC before the Senate Banking Committee may have brought peace of mind to cryptocurrency investors.
Earlier in February, chairman of the Commodity Futures Trading Commission (CFTC), Christopher Giancarlo, and the chairman of the Securities and Exchange Commission (SEC), Jay Clayton, testified before the Senate Banking Committee on cryptocurrency. While many feared what this might mean for the future of Bitcoin, the testimony struck a positive tone, with Giancarlo stating that any regulation should have a "thoughtful and balanced response, and not a dismissive one." His statements and the discussion at that hearing eased investor anxiety further.
Cryptocurrency markets appear to be back to their bullish ways with both Ripple and Ethereum rising in value after hitting lows earlier this month. Several market analysts and experts have been echoing the optimistic sentiment.
Tom Lee, the first major Wall Street strategist to cover Bitcoin news, said recently that original cryptocurrency will likely rise to $25,000 this year.
Kay Van-Petersen, an analyst at Saxo Bank who correctly predicted the cryptocurrency's rally at the start of last year told CNBC in a recent interview that Bitcoin could go as high as $100,000!
Still, some notable voices continue to express concern about the potential for cryptocurrency to crash. Goldman Sachs said in a note this month that most digital coins are likely to fall to zero. And Ethereum founder, Vitalik Buterin, also warned Sunday that cryptocurrencies are a "hyper-volatile" asset class and "could drop to near-zero at any time." (For more of Buterin's commentary on the realities of cryptocurrency, read Should Cryptocurrency Go Green?)
While the statements seem shocking, it's worth remembering that no market is without risk and the greater the risk, the greater the reward.