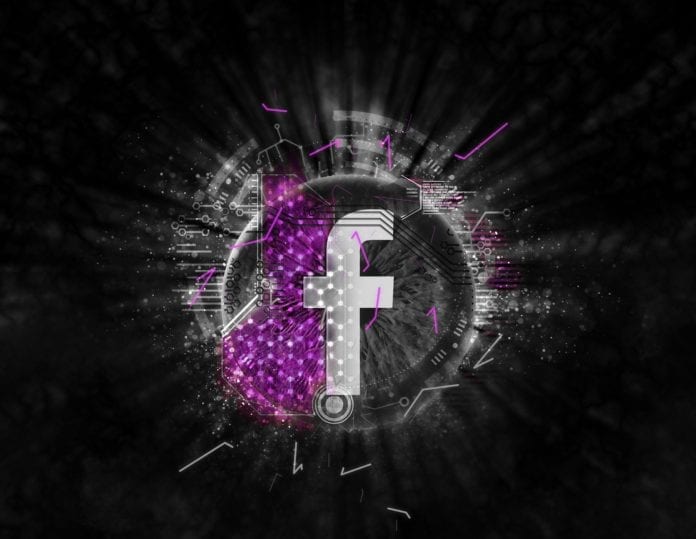 It's been an interesting couple years for both Facebook and blockchain. The social network has come under fire recently for its involvement in the 2016 U.S. election's meddling, and the related breach of user data privacy. Mark Zuckerburg's testimony to the house has become a widely circulating meme as he remains under scrutiny.
Meanwhile, blockchain has gone from a fringe technology associated with cyberpunks to a household name thanks to Bitcoin's surge in media popularity, and extreme price fluctuations in 2017.
Up until now, Facebook seems to have taken an outwardly suspicious attitude towards blockchain, in large part because of its ban on cryptocurrency, which you can read more about in our previous article What's really going on with the cryptocurrency ad ban?
David Marcus, the former head of Facebook Messenger, announced earlier this week that he will now be leading an exploratory blockchain development group that will report directly to the company's CTO, Mike Schroepfer. Unfortunately, he gave very few details regarding specifically what the team will actually be working on, and for what purpose.
"After nearly four unbelievably rewarding years leading Messenger, I have decided it was time for me to take on a new challenge. I'm setting up a small group to explore how to best leverage blockchain across Facebook, starting from scratch" read the vaguebook post.
Appropriately enough, Marcus made the announcement through a Facebook post on Tuesday. This announcement comes on the heels of freshly circulating rumors that Facebook CEO Mark Zuckerberg wants to develop his own cryptocurrency. Given the hot water in which the social network now finds itself due to the election hacking, this vague announcement could be a smokescreen to detract attention.
In a more optimistic view, blockchain enthusiasts see the potential for the technology to help Facebook to address and solve many of the aforementioned problems it has faced regarding user privacy.
To put things in perspective, Facebook finally revealed in April that the personal data of  87 million of its users was exploited, and compromised by "malicious actors" in a move that ultimately influenced the 2016 U.S. election, and has done perhaps irreparable harm in the ensuing information wars.
Gaurang Torvekar, CEO of Indorse, a blockchain powered social network geared towards professionals, believes Facebook could prevent such breaches in the future by using blockchain technology. After all, one of the great selling points of blockchain and cause of its myriad theoretical use cases is the code's inherently secure, decentralized design.
"While there are other cheaper and faster alternatives for protecting user privacy, blockchain allows the users to control their data end-to-end," Mr Torvekar explained to The Independent. "This might be an attractive use case for Facebook, considering the recent Cambridge Analytica scandal" which led to manipulation of 87 million users' Facebook feeds.
Another potential reason for Facebook's blockchain development group would be to develop its own proprietary cryptocurrency.
If this turned out to be true, the social network will follow other tech platforms, such as Telegram, in creating its own rival to bitcoin.
Former White House advisor Gary Cohn had predicted that there will be a global cryptocurrency. Could this eventual global cryptocurrency be created by Facebook, since the social network already as over 2 billion users worldwide?
Mr Cohn, who resigned as chief economic advisor in March in what appears to be a rotating door of staff in the current adminstration, said this week that he expected to see a virtual cryptocurrency eventually reach worldwide mass adoption, but that said digital coin would not be bitcoin.
"I'm not a big believer in bitcoin," Mr Cohn explained. "I am a believer in blockchain technology."
Some speculate that Facebook wants to create its own cryptocurrency in part so that it can pay its users to create and post content.
The announcement from Marcus regarding the newly formed blockchain team follows closely behind a statement made a few months ago by Zuckerberg which revealed that his "personal challenge" for the year would be to explore the benefits of cryptocurrency and blockchain technology.
"One of the most interesting questions in technology right now is about centralization vs decentralization," Zuckerberg wrote in a Facebook post on 4 January.
Encryption and cryptocurrency "take power from centralized systems and put it back into people's hands [and] I'm interested to go deeper and study the positive and negative aspects of these technologies, and how best to use them in our services" he further claims.
Despite Zuckerberg's interest, Facebook remains committed to banning ads promoting cryptocurrency and initial coin offerings (ICOs) used by startups claiming these ads are rife with scammers. However, one of the firm's ad policy directors, Rob Leathern, said the policy would be revisited once Facebook has a greater understanding of blockchain.
Given the blatant disregard for other security and harassment claims described by both users and employees, it seems Facebook should get its priorities and duplicitous corporate culture under control first.