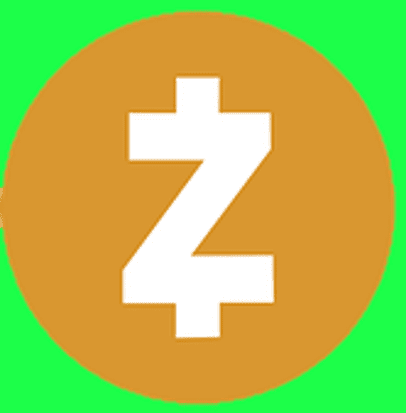 The past few years have seen cryptocurrency evolve from a fringe technology most people likely associated only with science fiction or clandestine activity on the dark web. Thanks in large part to the media buzz surrounding Bitcoin, now blockchain has become a mainstream concept, with developers devising new ways to use or adapt the technology to suit a variety of needs, financial or otherwise.
While Bitcoin will always be the originator of blockchain and still remains the most widely adopted form of cryptocurrency, new digital coins are springing up regularly.
Some seem more frivolous in nature, created perhaps in an attempt to take advantage of blockchain's buzz, such as those mentioned in this article, John Oliver lists crazy (but, real) cryptocurrency coins outside the familiar Bitcoin, Ethereum, and Ripple.
However, most of these forms of cryptocurrency, known collectively as altcoin, are trying to either create something innovative, or improve upon issues currently plaguing bitcoin such as scalability. A great example is Zcash, a cryptocurrency focused on privacy, with a total market valuation over $1 billion, which currently has a $32.4 million daily trading volume.
The Gemini bitcoin exchange was founded by Tyler and Cameron Winklevoss, well-known cryptocurrency millionaire twin brothers, and making waves in blockchain news through its recent decision to support Zcash.
The regulated exchange serves customers in 48 U.S. states, Washington D.C., Puerto Rico, Canada, Hong Kong, Singapore, South Korea, and the U.K. making this is a big deal for Zcash.
Having received the necessary approval from the New York Department of Financial Services (NYDFS), Gemini will begin accepting deposits of Zcash starting this Saturday, May 19 at 9:30am EDT, but will begin its first day of trading Zcash on May 22 at 9:30am EDT.
Not only was Gemini successfully approved to custody and trade Zcash, the NYDFS has also confirmed to Forbes that Gemini will also receive approvals for Bitcoin Cash, with a total market value of $25 billion and Litecoin, valued at $8.2 billion. Specific details about when the various types of cryptocurrency are anticipated go live have not been released, however.
In a letter from Cameron Winklevoss, who serves as Gemini president, he elaborated on how the addition of the new products was the result of the exchange working closely with the NYDFS.
He explains how "Our approval makes Gemini the first licensed Zcash exchange in the world. It also makes the NYSDFS the first regulatory agency in the world to supervise Zcash."
In the same letter, Winklevoss also explained that part of the appeal of Zcash is its privacy protecting feature called zk-snarks that allows users to engage in trade with total anonymity. Despite the popular misconception, bitcoin is not an anonymous cryptocurrency, but rather, best described as pseudonymous.
zk-snarks technology can be incorporated into a number of blockchain platforms, and, unlike bitcoin, doesn't require individuals using it to know one another's public addresses.
The "zk" in zk-snarks stands for "zero-knowledge." In fact, the technology has already been integrated into a number of open-source projects, most notably Quorum, originally developed by JPMorgan Chase & Co. To learn more about zk-snarks, check out this piece, Ethereum co-founder devises "hack resistant" blockchain solutions.
One major advantage of Zcash, is that it can provide anonymity to those in oppressed nations and individuals concerned with privacy. However, detractors are quick to point out that no one is more concerned with private financial transactions as much as criminals.
In order to provide users with the privacy they need, Zcash relies on both unshielded addresses and shielded. Unshielded addresses offer a lesser degree of protection while shielded addresses offer the fullest privacy possible. Upon launching, Gemini will support deposits from both unshielded and shielded addresses, but withdrawals will only be allowed using the former. "We [at Gemini] are working to support withdrawals to shielded addresses in the future," Winklevoss added in his letter.
Each new form of cryptocurrency being added by Gemini is derived from the same open-source bitcoin codebase, making them all branches off of what Winklevoss has dubbed the "Nakamoto Family Tree," which is a reference to bitcoin's anonymous creator Satoshi Nakamoto, who originated blockchain.
Beyond these other types of cryptocurrency, the Gemini exchange also trades Ethereum, which now has a market valuation of $74 billion by itself.
Collectively, the Gemini exchange is the 13th largest such exchange in the world, and transacts roughly 1.65% of the total cryptocurrency market share, according to CryptoCoinCharts data.
Before it granted Gemini its new license, the NYDFS had granted other controversial BitLicenses to cryptocurrency firms Circle, Ripple, Coinbase, and BitFlyer. These licenses ultimately end up costing more in legal fees than most startups can actually afford.
"This action continues New York's longstanding commitment to innovation and leadership in the global marketplace. With smart and thorough regulatory oversight, the development and long-term growth of the industry will remain thriving," explained NYDFS superintendent Maria Vullo in a statement given to Forbes.