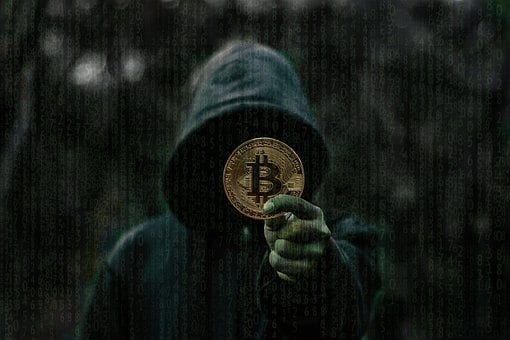 Unfortunately, cryptocurrency has always had a reputation as somewhat shady or illicit, assumed by many to have ties to criminal activity like drug trafficking and even terrorism. As is often the case, however, things are not as they seem. While governments around the world justify strict regulation of cryptocurrency by associating it with money laundering, cryptocurrency is much harder to launder than traditional currency. Furthermore, recent revelations regarding extralegal financial accounts held by prominent leaders in both the public and private sector indicate the scare surrounding cryptocurrency could even be a smokescreen exploited by crooked politicians.
Mainstream media outlets, which focus on Bitcoin news, pounce on any story which would have you believe legions of hackers in the mysterious "dark web" threaten your digital wallet at all times.
Just last week, some savvy hackers did, in fact, pull off the largest cryptocurrency heist so far when they managed to steal $400 million NEM from Coincheck's digital wallet. And while the hackers certainly made headlines and will probably net some money from their crime, they may not be as savvy when it comes to money laundering. But why?
Cryptocurrency like Bitcoin is in reality much, much harder to launder than traditional fiat currency due to the inherently secure design of blockchain.
First developed by Bitcoin before widely adopted across diverse platforms, blockchain is a type of code which essentially builds on itself thereby ensuring it is secure from manipulation. Every transaction is recorded on the blockchain itself so cryptocurrency includes a complete, incorruptible record virtually immune to fraud or tampering.
None of this is true when it comes to traditional money, particularly if it is in paper form. After all, the somewhat naive protagonist of the hit series Breaking Bad was able to recycle millions in dirty money simply by operating a car wash. Even very prominent, already wealthy individuals like Queen Elizabeth and most of the Trump cabinet were revealed to have been hiding money illegally just last year. Blockchain offers automatic protection of cryptocurrency that is simply impossible with other financial instruments.
While blockchain's secure design is great in theory, how does it apply to real world incidents such as the NEM hack last week?
In this case, NEM elected not to isolate the stolen cryptocurrency in order to render it worthless (which would hurt overall value). Instead NEM began immediately contacting exchanges with the wallet address containing the stolen currency in order to have it blacklisted. Although 33 exchanges accept NEM deposits, only eight of these recorded NEM trading volume of over $1 million since the hack. According to NEM's Jeff McDonald, although the hackers are "trying to spend [the cryptocurrency] on multiple exchanges, we are contacting those exchanges" to prevent illicit activity.
Even if the hackers are able to find an exchange that will take them, laundering the cryptocurrency will take considerable time, time that could have been spent more easily laundering cash.
In order to avoid attention, the hackers have begun breaking the stolen cryptocurrency into 100 XEM batches (currently worth about $55) in new wallets. Dividing $500 million worth of cryptocurrency  into $100 bundles will be very time consuming, even if automated. Some of the cryptocurrency stolen from NEM will eventually enter circulation, but the chances of even 1% of the proceeds being successfully laundered is unlikely. "I would assume that they are going to get away with some of the money," elaborated McDonald.
Again, the thieves were able to be thwarted in their nefarious attempts because, not despite the blockchain underlying all modern cryptocurrency including Bitcoin and Ethereum. While a first glance at headlines regarding the NEM hack last week seems to justify unfair regulation of cryptocurrency, a deeper look like the one presented above reflects cryptocurrency's superiority over traditional fiat currency.
(To learn more about thwarted attempts to steal cryptocurrency, read How a clever trader outsmarted Bitcoin robbers.)