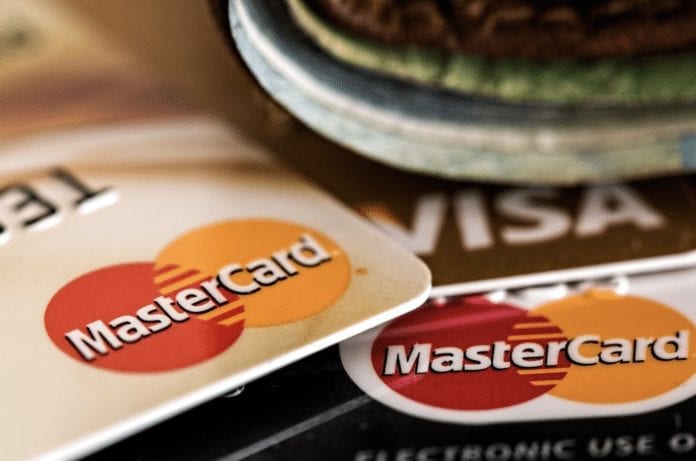 When our technology and services are working, conveniences can make a day go so smoothly; but, the second it fails us, everyone scrambles to accomplish normal activities like communicate with a coworker when the server goes down or make a deposit at the bank.
For this reason, our culture of convenience comes down hard when the instantaneous fulfillment of expectation when using a service is disrupted. One particular incident with a highly popular method of payment offered the perfect opportunity for cryptocurrency loyalists to swoop in and promote their preference for decentralized, digital currency.
MasterCard experienced a recent outage leaving thousands of customers waiting in line to purchase goods ASAP; Cryptocurrency enthusiasts took the opportunity to talk up Bitcoin.
The outage of service affected customers worldwide. In addition to individuals on business outings or doing a weekly shop, the outage impacted major financial institutions which rely on transactions through MasterCard. Companies such as Revolut informed their MasterCard customers of their understanding of the outage as well as other companies attempting to receive customer payments through the credit card company. Though the issue was resolved with some speed, customers expressed their ire for all of social media to see.
MasterCard issued a statement to their customers upon gaining visibility of the situation. The statements reads: "We are aware there may have been some issues in processing a limited number of transactions earlier. The situation has been resolved and those transactions are now working as normal."
Customers were unimpressed with MasterCard's way of addressing their inconvenience. From the U.K., Sarah Louise Wilson tweeted, "Shame @Mastercard can't communicate their current banking issues so that I can pay for my food shop! What a shambles!!!" Adding to the fire, Sharlene Sanders from the Netherlands wrote, "On a business trip and just tried to pay hotel with @Mastercard. Didn't work. Called @ING_news and the advice was: Please pay with @Visa. Ain't that a peach? #fail."
Cryptocurrency enthusiasts wasted no time in adding their 2 cents (or Bitcoin tokens) to the conversation of angry MasterCard users.
One, @CharlieHipHop, tweeted in response to the chorus of irate customers giving notice to the credit card giant. The user wrote, "This is why you will soon be replaced by #Bitcoin and the like."
Why exactly would this be a valid point? Numerous cryptocurrency supporters came out to the social media platform to reinforce such statements.
Hardware failures happen periodically for major banking services like Visa and MasterCard. Visa only weeks before MasterCard experienced a similar outage leaving an enormous customer base out of resources for making credit card payments. These incidents bring to light overlooked vulnerabilities within current payment systems operating within centralized structures.
What the cryptocurrency community was quick to point out was how, comparatively, Bitcoin's decentralized network claims approximately 99.99% uptime which is pretty impressive.
Twitter user @anthenor made a point of adding, "Bitcoin has never had a service interruption."
The barrage simply continues with the following jeering tweets:
 "#Mastercard has an outage… this basically stops you from making any purchase… at least when I use crypto I can follow my transaction and know what's happening without needing to spend 20min on the phone with my bank." – @reivanen
In response to the Revolut App issues, one user pointed out:
"This is why @RevolutApp @Visa and @Mastercard should use @Ripple xRapid with XRP and @Interledger for always online decentralized payments network power freedom. #XRP #xrpthestandard #xrpcommunity." – @nuonrg
Another company using a credit card company for payment transactions, Dashpay, inspired another Twitter user to say:
"First @Visa…. now it seems @Mastercard is down… when will people realize that there is an alternative decentralised system for payments available… you're in control and it costs less to use!!! @Dashpay @DashForceNews #dash #blockchain #cryptocurrency." – @2017_tlc
MasterCard has only shown support for centralized, non-anonymous digital coins which, for most enthusiasts and users of cryptocurrency, defeats the purpose of this technological advancement in finances. One user on Twitter drew attention to this stance writing:
"@Mastercard Why are you still not supporting Bitcoin? The most reliable payment network on earth." – @d_mayrhofer
With a more sarcastic, but, frank tone, another Twitter user explained when it came to this worldwide outage:
"Bitcoin users unaffected." – @mgarbuzov
Whether or not embracing cryptocurrency would actually have prevented this widespread MasterCard outage is a matter of debate.
There is room on both sides of the table to agree or disagree with whether or not blockchain adoption would have positively impacted the likelihood of service outages. Whether or not this level of customer dissatisfaction with the current payments giants influences their practices remains to be seen.
For more information about the position of big banks on cryptocurrency, read The Latest Bank to Ban Cryptocurrency Purchases on Credit Cards and Big Banks Ban Cryptocurrency Purchases.