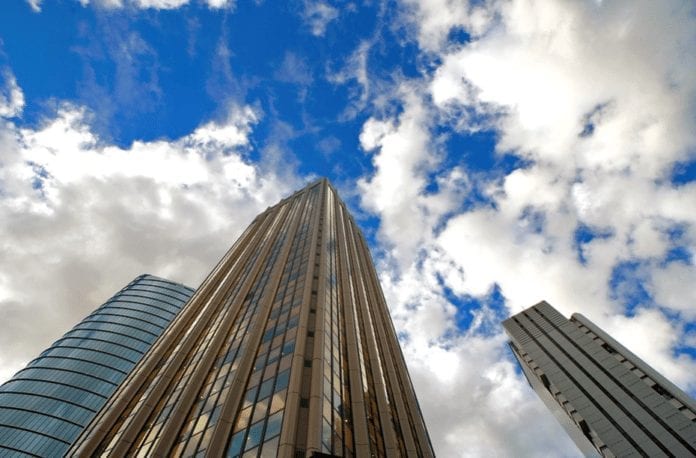 All markets are volatile whether cryptocurrency or traditional currency. That said, it does seem a lot of Bitcoin news lately has been negative.
In addition to a recent dip in value, now a growing list of credit card issuers are refusing to finance Bitcoin and other types of cryptocurrency.
J.P. Morgan Chase & Co., Bank of America Corp. and Citigroup Inc. said they're stopping purchases of all cryptocurrency, including Bitcoin, on their credit cards. J.P. Morgan began enforcing the severe regulation this past Saturday. Company spokeswoman, Mary Jane Rogers, said the financial juggernaut doesn't want the credit risk associated with the transactions.
Bank of America started declining credit card transactions with known cryptocurrency exchanges the day prior to J.P. Morgan's announcement. The regulation applies to all personal and business credit cards, but, doesn't affect debit cards according to company spokeswoman Betty Riess.
That same day, not even a week ago now, Citigroup said it, too, will not accept purchases of cryptocurrency on its credit cards. "We will continue to review our policy as this market evolves," said company spokeswoman Jennifer Bombardier in an official announcement.
So why is cryptocurrency suddenly getting the cold shoulder from big banks?
Credit lenders who allow the purchases of cryptocurrency face quite a few obstacles. Firstly, as with any investment, the lender might get stuck with the borrower's bill if he can't repay. Since cryptocurrency is still relatively new in comparison to other financial instruments like bonds, it seems like a greater risk for lenders like J.P. Morgan who have an old reputation to uphold.
There's also the fear that thieves will abuse cards obtained by using stolen identities to grab hoards of cryptocurrency. Furthermore, banks also are required by regulation to monitor its customers' transactions for signs of money laundering. Once traditional fiat currency is converted into digital cryptocurrency, it's harder to monitor transactions as closely, thereby providing more opportunities to hide dirty money.
As mentioned earlier, recent Bitcoin news has made lenders especially wary. 
Bitcoin lost more than half its value since peaking on Dec. 18, falling below $8,000 last week for the first time since November. Unfortunately, the drop occurred amid escalating threats of regulation from governments around the world in addition to fear of price manipulation and Facebook Inc.'s ban on ads for cryptocurrency.
With major credit card companies enacting these regulations, it is much more difficult for enthusiasts and new investors to buy into blockchain stocks.
Smaller lenders like Capital One Financial Corp. or Discover Financial Services cannot fill the gap as they've previously said they will not support cryptocurrency transactions.
Although Mastercard Inc. said last week that cross-border volumes on its network measuring customer spending abroad have risen 22 percent this year, thanks partly to clients using their cards to buy cryptocurrency, they also warned that the trend already was beginning to diminish as cryptocurrency prices fell.
Discover Chief Executive Officer David Nelms was extremely dismissive of lending for cryptocurrency transactions last month, stating that those who use cryptocurrency are "crooks that are trying to get money out of China or wherever." Despite such dismissive claims, he did admit to another fundamental truth underlying all markets, digital or otherwise: customer demand could change everything.
(To learn more about the news with Bitcoin performance, read How are Bitcoin stocks performing?)