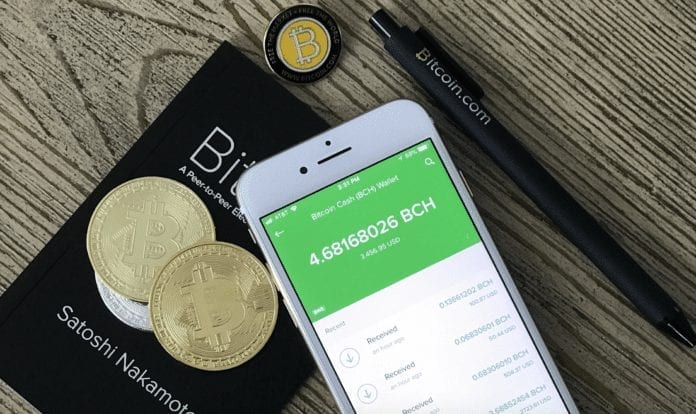 Although cryptocurrency and blockchain technology started as essentially on the fringes of the cyber community, it has since entered the mainstream. As a result, we see more and more established institutions and companies adopt blockchain based digital tokens and other applications. A previous article titled "Next cup of coffee's on Wall Street: How Bitcoin Futures changes everything," discussed how now even household brands like Starbucks and Dunkin' Donuts were open to embracing blockchain and cryptocurrency.
This article will delve further into the progress Starbucks and two other famous businesses have made by embracing blockchain technology.
This week, Starbucks Executive Chairman Howard Schultz told Fox Business that he sees Starbucks adopting blockchain technologies in the near future: "I think Blockchain is probably the rails in which a integrated app at Starbucks will be sitting on top of."
Schultz, who is known to not be a fan of Bitcoin, added that, in relation to Starbuck's experimental cashless store, Starbucks itself could create its own cryptocurrency to be used on their proprietary app. "This is not about Bitcoin, but, I do believe that given the framework and the platform that we have on our digital mobile app that we could potentially be one of the first companies to have a proprietary digital currency integrated into our application," Schultz further explained. Starbucks spoke of plans to use blockchain on the Starbucks app in addition to its unique coin.
While attempting to lead the charge, Starbucks is not the only retail giant to embrace blockchain.
Well known cryptocurrency expert and strategist, Tom Lee, suggested in a recent report that both Starbucks and Amazon are likely to incorporate blockchain and "announce a crypto-strategy" later in 2018.
Online retailer Amazon recently received feedback that a hypothetical digital coin would be positively received; more than half of the 1000 active customers who responded to a February 27 survey by LendEDU indicated that they would use the online retailer's cryptocurrency provisionally dubbed "Amazon Coin."
LendEDU also asked these same customers if they would use a bank account created by Amazon as their primary account or if they would use an Amazon savings account. 44.50 and 49.6 percent respectively said they would indeed.
When asked whether these respondents trust Amazon to manage their finances more than a traditional bank, almost 61 percent said that they either trust Amazon more than or the same as they would a traditional bank.
While Amazon has not formally announced any plans to create their own digital currency, they have already used blockchain technologies that underwrite cryptocurrency like Bitcoin. In December 2017, Amazon Web Services (AWS) signed a deal with R3 to use their blockchain-based Corda platform.
PayPal has been a leader and pioneer in combining technology and finance since that's its entire business model. A newly-released patent filing by PayPal demonstrates the company's commitment to blockchain cryptocurrencies.
Its application for an "Expedited Virtual Currency Transaction System" published on March 1 by the U.S. Patent and Trademark Office (USPTO) describes a proprietary method by which private keys (the strings of numbers and letters used to access and use one's cryptocurrency holdings) are transferred between a buyer and a seller.
The aim of the patented process is to decrease the time it takes for payments to go through between a consumer and a merchant by avoiding the process of sending a transaction and waiting for it to be included in the next block on the network.
In order to achieve their goal of decreasing cryptocurrency transaction wait times, PayPal proposes a way to create secondary wallets with their own unique private keys for buyers and sellers.
The resulting system would transfer private keys corresponding to an exact amount of any given cryptocurrency.
The filing further elaborates how "the systems and methods of the present disclosure practically eliminate the amount of time the payee must wait to be sure they will receive a virtual currency payment in a virtual currency transaction by transferring to the payee private keys that are included in virtual currency wallets that are associated with predefined amounts of virtual currency that equal a payment amount identified in the virtual currency transaction."
The submission of this patent is significant because PayPal already announced in 2014 partnerships with several bitcoin payment processors which enable merchants to accept the cryptocurrency through the company's Payments Hub. Additionally, PayPal co-founder Peter Thiel has reportedly invested heavily in bitcoin via Founders Fund, the VC firm he co-founded.
Banks and world governments still seek forms of regulation to curb the growth and influence of blockchain and cryptocurrency.
Nonetheless, businesses are eager to embrace the future and seek innovation which will facilitate ordinary people to spend money and use cryptocurrency. How this will play out in blockchain news should be pretty exciting!