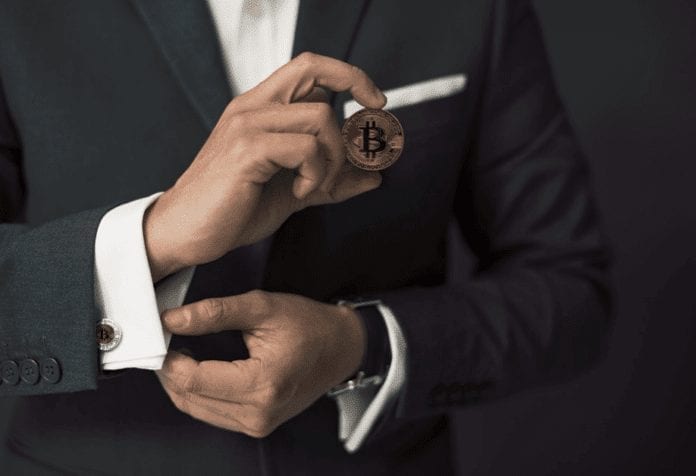 With major regulations on cryptocurrency coming from both banks and global governments recently, the cryptocurrency related Senate hearing this past Tuesday was a welcome and pleasant surprise for HODLers (hold on for dear lifers). The Senate Banking Committee heard testimony on the potential dangers of digital currencies as investments from the chairman of the Commodity Futures Trading Commission (CFTC), Christopher Giancarlo, and the chairman of the Securities and Exchange Commission (SEC), Jay Clayton.
Considering increasingly strict regulation of Bitcoin exchanges in China and South Korea, the testimony wasn't as negative as many cryptocurrency investors had initially feared.
"We owe it to this new generation to respect their enthusiasm for virtual currencies, with a thoughtful and balanced response, and not a dismissive one," Giancarlo started on a positive note.
Although traditional banking giants such as J.P. Morgan CEO Jamie Dimon have disregarded Bitcoin and other cryptocurrency, they have been quick to differentiate it from Blockchain, the distributed ledger that allows Bitcoin to function. While Dimon dismissed Bitcoin as a "fraud," he extolled Blockchain as something "real."
Giancarlo, on the other hand, has a completely different perspective.
CFTC chairman Giancarlo posits that Bitcoin and Blockchain are not so easily separated which boosted investor confidence.
"It's important to remember that if there were no Bitcoin, there would be no distributed ledger technology," said Giancarlo when asked about the importance of Bitcoin's underlying technology known as blockchain.
Giancarlo went on to point out the many uses of the distributed ledger technology known as blockchain which included making it easier to determine mortgage ownership during the 2008 financial crisis.
"Sixty-six million tons of American soybeans were just handled through a blockchain transaction by the Dreyfus company to China. So Bitcoin is now being used, it's being used in our American transportation and logistics system," Giancarlo said. "I think this distributed ledger technology has enormous potential. Now how it will be realized, when it will be realized are challenges, and those we can't say."
"I hope people pursue
Block Summary
Time Between Blocks
8.7843 minutes
Bitcoins Mined
96250000000 BTC
Market Summary
Trade Volume
$453451111.2546
Transaction Summary
Total Transaction Fees (BTC)
-96250000000 BTC
Number of Transactions
578416
Total Output Volume (BTC)
107906743576521 BTC
Estimated Transaction Volume (BTC)
14804911627140 BTC
Estimated Transaction Volume (USD)
$6189236239.9696
Hash Rate and Electricity Consumption
Hash Rate
520242812195.57 GH/s
vigorously," tacked on Clayton.
Cryptocurrency investors made their pleasure of the optimistic testimony visible in the markets and on social media.
Bitcoin prices rose to $7,650 on Tuesday, after dipping below $6,000 just a day earlier on Monday. On Twitter, Bitcoin's fans were vocally excited about the hearing.
Still, every form of currency will present its owner with an age old problem: other people will try to take it.
Scammers are already targeting the newly formed cryptocurrency industry. Just as violent criminals have done since time immemorial, some have sought to obtain Bitcoin through ransom. Industry leaders are pursuing issues like this very seriously to make sure cryptocurrency can truly offer a change from money as we know it.
"We intend to be very aggressive, if nothing else, so that [HOLDers] can have some security that there aren't fraudsters and manipulators out there—and there are a lot, too many, far too many of them," Giancarlo said.
Still, in light of recent events, it does stand to question whether cryptocurrency investors should remain cautious despite their enthused optimism.
Bitcoin prices may fall further because of increased regulation. After all, Bitcoin's recent decrease in value was the result of a subpoena of Bitcoin exchange Bitfinex by the CFTC for information regarding its relationship with its dollar-pegged cryptocurrency Tether. That comes amid speculation about whether Tether is artificially propping up Bitcoin prices.
As the ancient Romans said back when the denari was king, "caveat emptor" or "buyer beware." Keep an eye on Bitcoin news to see how it all plays out.
(To learn more about the predictions of Bitcoin performance, read Why Bitcoin Could Hit $20,000 In 2018.)