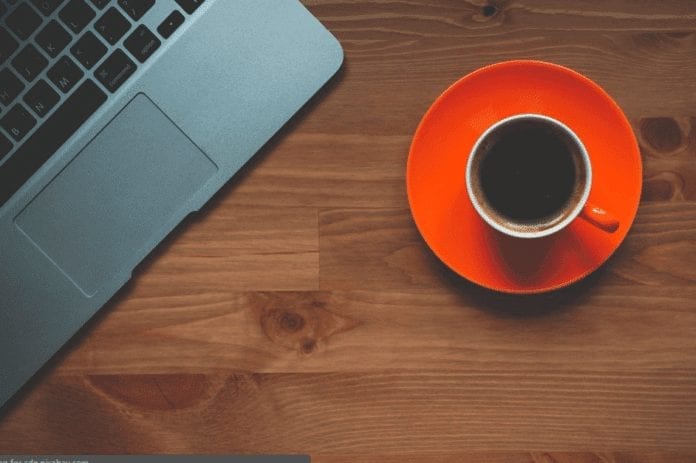 The original digital currency, Bitcoin, has been a hot topic from Wall Street to Main Street over the past year with everyone either puzzled or wanting to get in on the pie. While you'd expect names like Goldman Sachs and Coindesk to come up in discussions of cryptocurrency, several companies you wouldn't expect have also been keeping their finger on the Bitcoin pulse.
According to an analysis of FactSet data covering the past month, 24 companies have referenced the cryptocurrency Bitcoin in their analyst day conference calls.
Most of these companies are financial institutions you'd expect to see like Cboe Global Markets (which launched bitcoin futures in December) and semiconductor companies which manufacture products mostly used in the mining of bitcoin and other types of digital tokens.
However, the aforementioned list of companies also includes a couple refreshing surprises. See, Dunkin' Brands Group Inc. DNKN, +0.42% and Starbucks Corp. SBUX, -0.18% are well known as rivals both on Main Street (as they vie for top coffee provider) and on Wall Street (as they vie for greater market shares). Both companies have been quick to adopt new technologies to reach customers and improve their product.
Bitcoin started 2017 below $1,000 and subsequently peaked near $20,000 in November before sharply plummeting in value to record lows.
The volatile cryptocurrency was hardly the sole focus of either company's foremost concerns, but, that it came up at all illustrates how the cryptocurrency has become a major point of interest across the economy.
While Bitcoin prices BTCUSD, +4.84% hit a record above $19,000 in late January, they subsequently tumbled more than 50%, at one point dropping below $7,000. Currently, it is trading around $8,500.
Some executives and notable investors have dismissed cryptocurrency outright as a fraud or bubble waiting to burst. But other experts have announced initiatives into blockchain, the decentralized ledger technology that is the basis for Bitcoin and other cryptocurrency, and seem very optimistic about its power to transform the economy and even daily life.
Kate Jaspon, Dunkin's chief financial officer, compared Bitcoin to Brexit and the 2016 U.S. presidential election.
"Whether you support him or not, I don't think anyone in this room would have guessed that Donald Trump would have been the 45th President of the United States," she said on Feb. 8. "I know I [didn't]. And then from a digital currency perspective, I mean, bitcoin, years ago we had conversations about whether bitcoin would be a real thing and here it is trading at all-time highs. So, with all this change, we need to change, too."
Howard Schultz, the executive chairman of Starbucks, further elaborated on Bitcoin and blockchain.
On a January 25 call, he said, "I don't believe that bitcoin is going to be a currency today or in the future," but stressed that blockchain had tremendous potential. "I'm not bringing this up because Starbucks is announcing that we are forming a digital currency or we're investing in this," he said. "I'm bringing this up because, as we think about the future of our company and the future of consumer behavior, I personally believe that there is going to be one or a few legitimate, trusted digital currencies off of the blockchain technology."
"I believe that we are heading into a new age in which blockchain technology is going to provide a significant level of a digital currency that is going to have a consumer application. And I believe that Starbucks is in a unique position to take advantage of that," he said.
"We are actively demonstrating the level of entrepreneurial curiosity and DNA of our company to do the things that we've done in the past, to ensure the fact that we are at the cutting edge of this technology, of this consumer application," he went on. "And we think we have something to offer the companies that are chasing this because we are in a position to create the trusted legitimate place in which this could be accepted, and possibly take advantage of the mobile payment digital platform that we have created."
Will our morning coffee soon be somehow powered by blockchain?
(To learn more about how blockchain and cryptocurrency may enter into the mainstream, read Cryptocurrency courses coming to college campuses worldwide.)