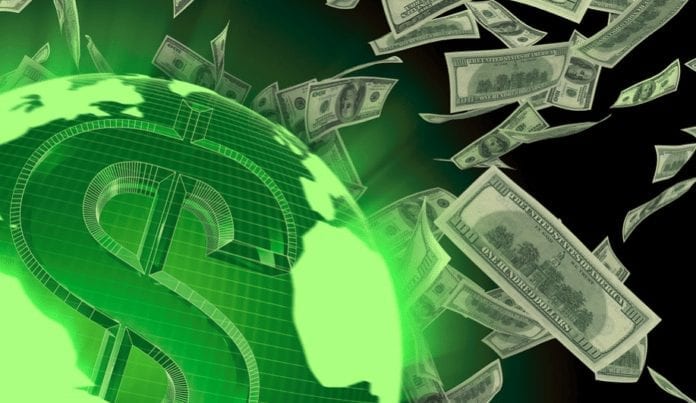 If you've been paying attention to Bitcoin news lately, you know cryptocurrency markets may be in trouble for a variety of reasons ranging from falling Bitcoin stocks to new regulation. The recent behavior of the stock market in general has also been quite negative and has led market analysts and investors to wonder what kind of correlation, if any, may exist between traditional markets and cryptocurrency stocks.
Bitcoin stocks value dropped by more than 60% in the past month.
The pioneer in blockchain cryptocurrency, it peaked at $19,000 in December 2017, but, about a week ago, Coinbase valued Bitcoin at only $6,740, the lowest in months. Other cryptocurrency such as Ethereum and Ripple also lost value by double-digit percentages in recent weeks.
The earlier peak in the value of Bitcoin caught many by surprise, but, now, governments around the world are seeking tough regulation of digital money amid concerns of cryptocurrency being linked to illicit activity.
Last week, Facebook announced that it would no longer accept ads for cryptocurrency and initial coin offerings (ICOs). ICOs are used to bring new cryptocurrency tokens to the market similar to how new stocks are launched through an initial public offering (IPO).
Bitcoin and other cryptocurrency is under close scrutiny by the United States Government.
In the U.S., the heads of the Securities and Exchange Commission and the Commodity Futures Trading Commission testified before the Senate Banking Committee regarding cryptocurrency, which is subject to both commissions' jurisdiction. Investors are hoping that the hearing will provide some needed clarity to an unpredictable market.
Financial experts such as Warren Buffett have been warning about a cryptocurrency bubble poised to burst for months now. Does the recent plummet in Bitcoin value coupled with predictions of a bearish traditional stock market prove him right?
Even other financial industry analysts can't say for sure.
"Bubbles are very hard to spot, even after the fact," explains Shimon Kogan, a visiting associate professor at the prestigious Wharton School of Business at The University of Pennsylvania. "Thus, there is a lot of controversy about their characteristics when looking at financial markets. There is, however, interesting academic evidence on the formation of bubbles in experiments. The general result is that bubbles form gradually but deflate very quickly."
Despite the uncertainty, cryptocurrency retains a loyal following of investors such as Tom Lee, co-founder and head of research at Fundstrat Global Advisors.
Lee recently told CNBC that he expects Bitcoin to double and maybe even triple in value over the course of 2018. Some have argued that Bitcoin is taking the market share from gold, noting that even with Bitcoin's recent drop, it has gained more than 540 percent over the past year while the precious metal is up only around 11 percent over the same time period.
Strategic investing is based on long term behavior so short term peaks and values are less consequential than larger patterns as seen over the long term. Indeed, The Wall Street Journal noted that Bitcoin has already suffered five declines in value of more than 70 percent during its almost decade of existence. This includes two drops of more than 90 percent each, but, each time Bitcoin stocks were able to rebound.
Investing in stocks always involve a level of risk, whether you're buying Bitcoin stocks or traditional stocks.
It is still difficult to gauge just how the Dow's recent drop, government regulation, and past corrections will impact cryptocurrency values. To learn more about the predictions of certain individuals on the fate of Bitcoin, read The Slow and Steady Predictions for the Future of Bitcoin.