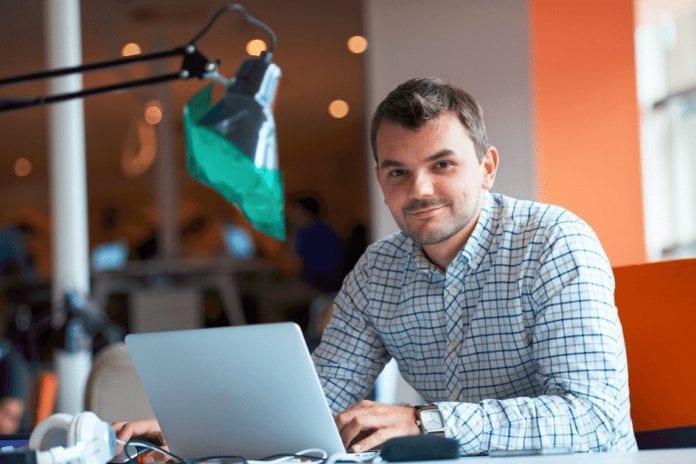 For the layman keeping up with Bitcoin news, it's clear that cryptocurrency markets are volatile and somewhat enigmatic. Experienced bitcoin traders expect that from a $700 billion market growing rapidly with little regulation. Major bitcoin and cryptocurrency exchanges are springing up around the world, such as: Coinbase and Binance in Japan; Bittrex and Kaken in the United States; and Bitfinex in Hong Kong.
While lack of regulation is a big part of the cryptocurrency appeal, the Securities and Exchange Commission and the Commodity Futures Trading Commission are urging Congress to protect consumers from issues surrounding cryptocurrency exchanges.
Amid all the buzz, speculation and rumors, it can be overwhelming to determine which cryptocurrency exchange is actually trustworthy. However, basic technological understanding of cryptocurrency as well as knowing which qualities to seek make it possible to asses if the risk is worth the potential reward.
Dr. Bora Ozkan, assistant professor of finance at Temple University's Fox School of Business, explains "if cryptocurrency exchanges can figure out an efficient and swift way to operate decentralized exchanges — let's say, like blockchain — they can operate more securely." Until such systems are fully implemented, experts urge investors to do their own due diligence.
"Investors should evaluate exchanges and the companies that run them as they would any other institution that they would trust to secure their money, such as banks," explains Richard Hendrix, cryptocurrency analyst at Real Ventures, a Montreal-based venture capital firm.
Evaluate a cryptocurrency exchange by factors including length of operations, ownership, insurance policies, and reputation within the cryptocurrency community.
"How long have they been operating?" Hendrix says to ask yourself. "Are they insured? Who runs them? What is their reputation in the market?" He further indicated that the biggest exchanges may be better because they get enough orders to easily match buyers and sellers and with economies of scale to keep down fees. Many insiders warn against using obscure exchanges based in countries with less consumer protection regulation.
Note that if opting for an overseas exchange, wiring money may be required to purchase. Even then, some banks may reject the transfer.
Interested investors should seek a cryptocurrency exchange suited to their specific needs.
While some exchanges serve sophisticated investors with easy systems for limit and stop-limit orders, others are intended for ordinary investors who place market orders. Much as one might seek approval for a margin account at a brokerage, some exchanges restrict beginner account size and require a higher limit.
"What sets apart a mediocre exchange and a good exchange is liquidity," Ozkan noted. Liquidity refers to an exchange's ability to find enough sellers and buyers to process transactions quickly.
Other key characteristics to look for in a cryptocurrency exchange are as follows:
A good platform will operate smoothly even when trading volume is high and the cryptocurrency's price is volatile.
Research to find out what has historically been the case. "Given the poor regulatory environment, I think that Twitter and Reddit are really the only options to evaluate an exchange's reputation," elaborates John Quinn, co-founder and chief revenue officer of Storj Labs, a blockchain cloud storage service.
Regulatory actions of a cryptocurrency exchange may restrict potential.
China plans to limit power used by some bitcoin miners, a potential challenge to the industry. South Korea is also looking at regulation as detailed in an earlier article.
Customer support quality of a cryptocurrency exchange is telling.
"Even for the best exchanges, customer support is a huge issue," Hendrix said, noting that it can be "nearly impossible" to get anyone on the phone for help with technical snafus, even at some of the most well-known exchanges.
Big traders can buy cryptocurrency on margin like they can with stocks.
If that's your ultimate end goal, be sure you pick an exchange that can handle it.
Look for transparency regarding cryptocurrency exchange fees.
"Pay attention to hidden fees and the fine print," said Patrick Gray, founder and CEO of mining company HashChain Technology. "Some exchanges are upfront about their fees, while others bury them."
How does the cryptocurrency exchange employ security safeguards?
"The biggest concern for any investor on a cryptocurrency exchange is the likelihood of fraud or hacks due to poor security or a lack of investor protections," Gray explains.

A good exchange knows cyber attacks are an issue of "when" not "if" and prepare accordingly. Gray suggests only platforms using two-step authentication during login.
"The more mainstream cryptocurrencies become, the more investors expect the same level of security from these enterprises as they are accustomed to from their banks and brokers," Ozkan says.
Consider spreading out your investments among different cryptocurrency exchanges.
Roman Sobachevsky, managing partner at GVA Capita, offers some traditional investing advice since the dawn of agriculture: don't put all your eggs in one basket. "To minimize your risks, try not to put your money in a single exchange, and don't store money on exchanges. Transfer money to an exchange when you need to do a trade. Trade, then get the money back."