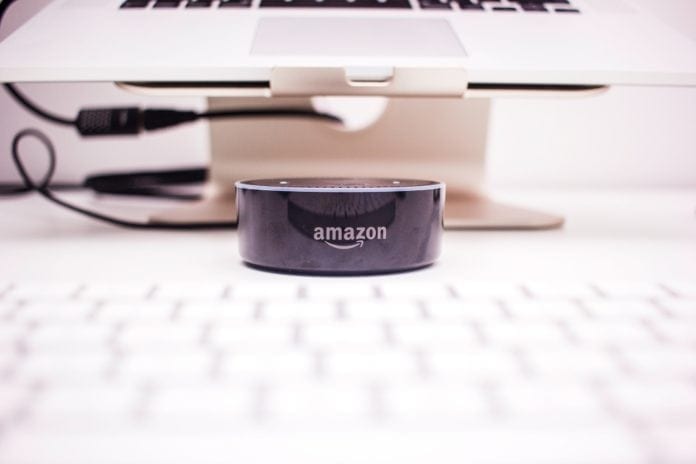 2017 proved to be a breakout year for cryptocurrency and subsequently for its underlying code, blockchain. Over the course of the calendar year, the aggregate value of all forms of cryptocurrency increased by nearly $600 billion which corresponds to a 3,300% increase in value. While bitcoin did tend to garner the most recognition and media buzz, the interest in blockchain technology has also grown substantially.
Blockchain technology is the digital, distributed, and decentralized ledger which records transactions without a financial intermediary, like a bank.
Blockchain not only represents a revolutionary way of transmitting money without using traditional banking networks, but its also a means of recording data in an immutable, secure manner. In other words, blockchain has applications that extend far beyond the financial services industry. For more details on what blockchain can be used for, check out our previous post, How Blockchain Could Reach Beyond Cryptocurrency Into Everyday Life
Blockchain offers many advantages that can benefit various enterprises.
Its decentralized network means data is stored on computers all over the globe as opposed to in a central location, thereby ensuring that no single entity can ever gain control of a network. Blockchain also eliminates the need for banks with regards to cryptocurrency. This means users are not forced to pay the typical third-party fee,and can minimize their overall transaction costs.
Blockchain based cryptocurrency also offers the ability to expedite the validation and settlement of transactions. The average banking network today can take up to five business days to validate and settle cross-border transactions, whereas blockchain can verify the same transactions in only seconds.
Furthermore, because blockchain is immutable, any efforts to change logged data would be noticed by other members on the network or within an organization. As a result, blockchain data is especially secure. Given all these advantages, it's no surprise that various forward-thinking industries and sectors are now testing blockchain.
From its humble beginnings as an online used books marketplace, Amazon has gone on to dominate online sales in nearly every retail category including beauty and apparel. It's gone on to create its own streaming services, and even into brick and mortar stores thanks to its Whole Foods purchase.
Amazon already offers a cloud-computing service called Amazon Web Service (AWS). Now, the online juggernaut is planning to offer blockchain-as-a-service (BaaS) to its AWS customers as well.
Last week, Amazon announced its partnership with Kaleido, a start-up company aiming to help Amazon bring blockchain options to AWS enterprise members.
A major benefit of BaaS is that it doesn't require learning a new coding language or special skill-set. Rather, Kaleido will work with Amazon to create simple building blocks which allows users to incorporate blockchain into their cloud platforms instead of having to create something new with each individual client. BaaS will also enable businesses to demo ideas, run proof-of-concept applications, and ultimately realize ideas in the real world.
It seems Ethereum's blockchain will be underlying this BaaS venture. Joseph Lubin is the creator of  ConsenSys, a blockchain incubation project which spun off Kaleido was born, and, more notably, the founder of the Ethereum blockchain. It follows logically, then, that this project be based on the Ethereum network.
Although it may have less mainstream, "name brand" recognition, Ethereum is a smart and popular choice among enterprises due to its pioneering use of smart contracts.
Smart contracts are customizable protocols that act as legally binding contracts employed by a company. For example, a smart contract may define when new product will be ordered or when money can be spent. They are considerably more efficient than traditional contract methods, and more legally binding.
Besides AWS, Ethereum's blockchain could potentially offer Amazon a method to monitor its supply chains in real time, as well as provide a means to expedite cross-border payments, thereby improving cash flow.
Amazon's involvement in blockchain is certainly great news for this innovative, new technology and for cryptocurrency, too.
As it gains more mainstream adoption and therefore money and time spent on its development, blockchain may be able to overcome the proof-of-concept conundrum.
While blockchain has successfully been tested in a number of demos and small-scale projects, it has had issues scaling to more widespread use. Blockchain's scalability will need to be demonstrated by a major, large scale businesses to prove that it can adapt to massive case uses.
Amazon partnering with Kaleido to offer blockchain-as-a-service is a real-world test.
Since many of Amazon's AWS clients are small and mid-sized businesses, this is a good testing ground to encourage larger clients to get on board and test out the scalability in a major way.
Blockchain is proving its ability to scale to millions or billions of people one new venture at a time. Amazon's efforts to offer blockchain solutions to its AWS clients may end up being a game changer.