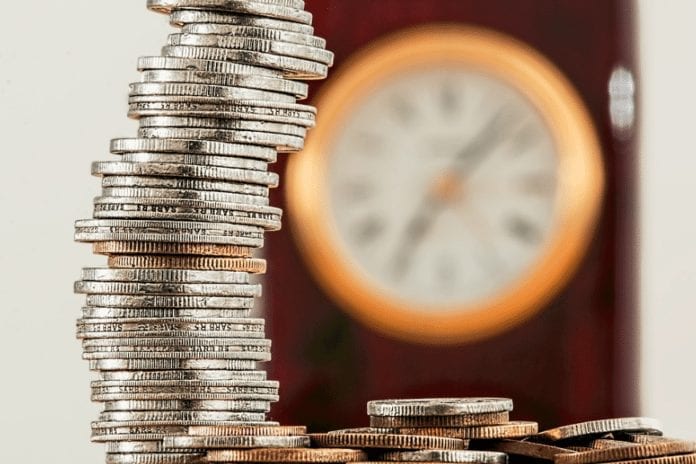 Over nine years ago, when Bitcoin's genesis block was first mined, its earliest developers were more interested in the revolutionary technology. Rather than applying to have their code protected by centralized databases via patents, they focused on how to best understand blockchains and the science behind cryptocurrency.
Bank of America has taken a strategic interest in blockchain technology.
Now that Bitcoin has gained considerable traction and attention in recent years, it has seen a spike in the number of patents companies applying to the blockchain realm. One of the biggest, yet somewhat unsuspecting investors in blockchain, is Bank of America. CEO of Bank of America, Brian Moynihan spoke at the Washington, D.C. gathering at The Economic Club.
Blockchain distributes peer-to-peer ledgers which then records transactions and assets on a network.
One use of blockchain technology is cryptocurrency, also known as bitcoin. Moynihan and Bank of America recognize how blockchain technology can improve the act of distributed ledger. Distributed ledger is the idea of verified ownership interest in something. The registry of motor vehicles and registry deeds operate under this concept, but, in a sluggish legacy sort of manner. Blockchain technology can tremendously change the amount of work it takes to verify ownership.
One of the main ways Bank of America has shown interest in cryptocurrency and Bitcoin is through their investment into patent technology on the platform.
Moynihan referenced the January 2018 Bank of America records demonstrating 53% of all payments made by their customers came in digital format. Some recognizable companies such as Mastercard International, IBM, and Alibaba are found on the lists of patents filed for bitcoin technology, but, no one comes close to Bank of America.
Between 2013 and 2017, there was a gradual then sharp spike in patent families filed by various companies. Bank of America has taken the top spot over many large firms that are focused primarily on the cryptocurrency industry. These big companies delving into the bitcoin world is a far-cry from where cryptocurrency development first started.
The early developers of cryptocurrency were in it for the sake of Bitcoin and the benefits of blockchain technology for the cryptocurrency world.
In the early stages for development of the cryptocurrency technology you had specific individuals involved in the bitcoin development. They were more aligned with open source principles rather than filing for patents to guard their discoveries from others.
Though Bank of America has the most patents filed for bitcoin, this doesn't mean they are fully involved in or aware of blockchain technology and all the power that it possesses. Many critics believe that patents do more harm than good because they can deter innovation due to the exclusivity granted by patents for a period of time. A company can file for a patent (many apply for overly broad patents) and then use their skillful lawyers to chase-off anyone who tries to encroach upon them.
Patents could mean stepping further away from the original intent of cryptocurrency.
When developers began work on the cryptographic tools, and later cryptocurrency, they were more focused on making the internet a safer place, not how much property they could claim. Blockchain technology is a powerful tool which can be applicable to many realms of how the world operates. This technology is continually being researched and applied in new ways. The original act behind the development of this technology was for the goal of creating a safer, more efficient way of making transactions and storing information; however, it has become a land-grab by investors hoping to receive huge dividends in the future.
Can big companies like Bank of America, IBM, and Mastercard play a role in the continual development of cryptocurrency and blockchain technology?
While they may certainly help through their investments into research, what are the potential ramifications from so much claiming of parts and pieces of this technology in the years to come? One thing is for sure and that is the development of cryptocurrency and blockchain technology has only just begun.
(For more on how to invest in blockchain yourself, read How to wisely invest in the volatile cryptocurrency stock market.)