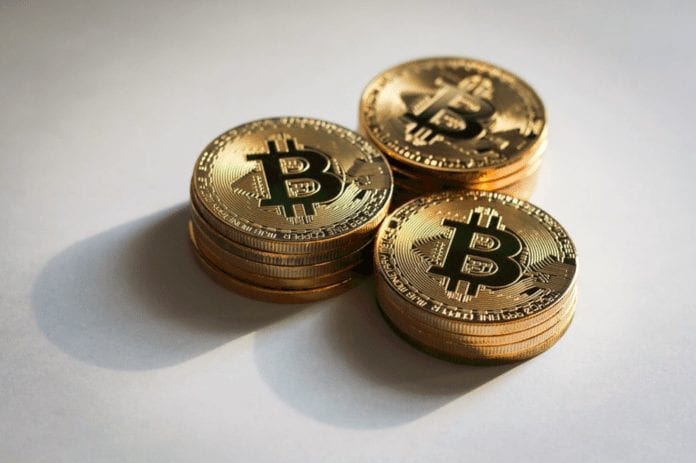 The wallpaper on his cell phone says it all: the third richest person in the world, Warren Buffett, is his hero.
In 2015, 31 year old Chinese entrepreneur, Sam Ling, along with his partner, paid $2.35 million to win a private lunch with the famed investing guru in the hopes of gaining nuggets of his legendary advice.  Mr. Ling, CEO and founder of Supwin Financial Services Group, headquartered in Guangzhou, China says, "Buffett is my idol.  I have been looking up to him and studying his investment strategies for so many years.  I am a loyal fan of his."
Although an ardent fan, Sam Ling and Mr. Buffett have different opinions about cryptocurrency.
Mr. Buffett has publicly expressed his skepticism over the future of cryptocurrency, suggesting they "will come to a bad ending."
Ling, like Buffett, acknowledges the importance of index funds, but, he wants to apply his appreciation to the realm of digital currency.  Ling states, "Cryptocurrencies like bitcoin are too volatile, and that's why we are launching cryptocurrency indexes.  Over the past six months, our index has a lower decline than bitcoin during corrections, but has outperformed bitcoin by 50 to 80 percent during upsurges."
Grouped by category, market strategy, and capitalization, Ling is introducing the "BB Index," a group of 26 cryptocurrencies.  These cryptocurrencies range from a "Blockchain Top 50 ex top 20 Token Index," which encompasses mid-cap assets, to a "Blockchain Top 7 Index," which encompasses the largest cryptocurrencies.
According to Ling, the 26 cryptocurrency group BB Indexes are updated every three minutes on its official website.
Jerry Cao, chief scientist of BB Index and a former assistant professor of finance at Singapore Management University said, "Think about the risk management, think about the correlation.  Actually, we have different indexes to help people find the desired expected return they pursue."  Cao is looking at the long run saying, "Rather than thinking, 'Hey, this cryptocurrency will rise 10 percent tomorrow,' that's a very short-term view.  What we are really thinking is to extract from the short-term movement and think about one year or five years, what will be the application of those cryptocurrencies and their underlying blockchain."
As competition heats up in the cryptocurrency index arena, notable participants in the cryptocurrency index market are coming to the front. 
In March 2018, U.S. cryptocurrency market leader, Coinbase, announced the upcoming proposal of a weighted index fund to grant authorized U.S. investors access to crypto assets.  Also in March, Bitwise Asset Management, self-proclaimed creator of the world's first cryptoindex fund, HOLD 10, reported the fund now supports investment from self-directed IRAs.  In early April, Crypto Fund, also headquartered in the U.S., announced it is accepting subscriptions starting at $10,000, for qualified investors, a tracker of its top cryptocurrencies (CCi30).
The cryptocurrency index market is growing in Asia as well.  The largest cryptocurrency exchange in South Korea, Upbit, announced Upbit Crypto Index, the country's first domestic cryptocurrency.  For Ling and BB Index, the competition could spell opportunity for the market.  "Only with so many players launching cryptocurrency indexes together can we push the market to grow bigger as a whole.  The entire cryptocurrency index will eventually become a $5 trillion market in 5 years," said Ling.
According to Ling, there may be opportunity in the future for cryptocurrency in China, but, currently, the regulatory policy is obviously not in favor of it. 
China, the world's second largest economy, has banned initial coin offerings and cryptocurrencies.  Investors can only legally use bitcoin or cryptocurrency situated out of the country to invest in crypto funds.  Ling was noted as having said, "China has a huge population, 1.4 billion people, and 99 percent of the crypto projects there just don't have the proper technologies to keep themselves on the right track, so, the government can't allow good and evil people [to get] mixed up… But, it's just temporary.  China is waiting for the right time window and it's indeed a big market."
According to strategy consultant, Casey Quirk of Deloitte, by 2030, the country's asset management industry is projected to grow by 500% to $17 trillion, making it the second largest market in the world, up from $2.8 trillion in 2016.  Ling is optimistic, saying, "It's like the internet, Wechat, and mobile payment.  It's just a matter of timing.  When the timing is right, China will be okay with the technology and that's when we will launch (BB Index) there."
Warren Buffett gave Sam Ling advice heightening Ling's determination to pursue cryptocurrency and to make a bet with his hero…
Of Sam Ling's never-to-be-forgotten lunch with Warren Buffett, he said, "Buffet touched on lots of issues during that lunch, but in the end, he said, 'Focus on what you are doing and you are already successful.'  This quote really left me with a deep impression and I followed his advice."  Of Buffett, Ling says "We can understand why he does not touch cryptocurrencies.  As long as we understand and focus on what we are passionate about (cryptocurrencies), we are following his philosophy."
With an eye to the future, Ling said, "Warren Buffet just won a 10-year bet that an index fund would outperform a collection of hedge funds over that time.  And I want to make a bet with him that my cryptocurrency index will outperform his portfolio over the same period."  Cryptocurrency investors worldwide hope Sam Ling wins his bet.