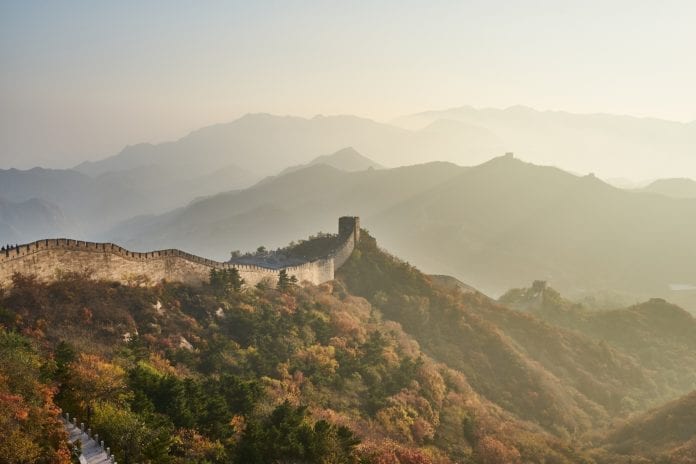 In 2018, China began enforcing stricter regulation of cryptocurrency trading initiated by both the government, and the People's Bank of China (PBoC), the country's central bank. In February, the Chinese government began to block Bitcoin and other cryptocurrency websites through its "Great Firewall," thereby disabling its citizens from accessing Bitcoin exchanges and related trading platforms. For more background on the regulation enforced by PBoC, check out our article "Wider Ban on China Crypto Trading is in the Works says PBoC Official."
Another hurdle for cryptocurrency activity in China is that the usage of virtual private networks (VPNs) is against Chinese law.
"Overseas transactions and regulatory evasion have resumed. Risks are still there, fueled by illegal issuance, and even fraud and pyramid selling," said PBoC's independent news publication.
On March 6, 2018 it was reported that the Chinese government closed the accounts of cryptocurrency exchanges on WeChat.
WeChat is the most widely utilized social media platform in China. Furthermore, the social media account of OKEX, the largest cryptocurrency exchange in the world with a $1.7 bln daily trading volume, was shut down.
Despite the strict crackdown on cryptocurrency trading and Blockchain-related platforms, former Chinese cryptocurrency exchanges like OKEX and Huobi have continued to thrive. OKEX and Huobi are processing over $1 bln on a daily basis. We explain how this is even possible in "The Chinese Are Working Around the Government Ordered Bitcoin Ban."
Huobi and OKE, are formely two of the largest cryptocurrency exchanges in the Chinese market prior to the ban on cryptocurrency trading.
Both exchanges relocated immediately after the ban was imposed in October 2017 to Hong Kong. Almost immediately after relocating, both experienced a massive surge in daily trading volume and demand.
In March 2018, OKEX, the virtual currency trading platform used by OKCoin, overtook Binance for the first time. Binance was, up until this month, the biggest exchange in the Chinese market.
The relocation of Huobi and OKEX from China to Hong Kong offered a loophole for Chinese cryptocurrency traders.
In October 2017, Bitcoin over-the-counter exchange TideBit COO Terence Tsang explained: "The ban did not stop them [Chinese investors] from buying cryptocurrencies. In the last few weeks, we have seen a lot of mainland customers opening up accounts at TideBit. They still want to play the game. I see a growing need in that they will come to Hong Kong or Singapore to buy cryptocurrency."
Still, as Cointelegraph reported, many Blockchain developers, entrepreneurs, investors, and analysts have been cautious to organize meetings.
Conferences, and cryptocurrency centered events are unwelcomed due to the Chinese government's tendency to ban anything that it sees as a threat to its current financial system. Bitcoin Association of Hong Kong founder Leonhard Weese explained to SCMP: "People in China will be more careful about marketing these events, and a lot of that marketing activity will come to Hong Kong in the form of conferences and communities."
In January 2018, PBoC went as far as to request banks to inspect the accounts of cryptocurrency traders in order to guarantee that bank accounts were not utilized for trading.
"Every bank and branch must carry out self-inspection and rectification, starting from today. Service for cryptocurrency trading is strictly prohibited. Effective measures should be adopted to prevent payment channels from being used for cryptocurrency settlement," the central bank explained.
While the Chinese government ordered banks to stop financing cryptocurrency and processing related payments, the buzz surrounding Blockchain technology and cryptocurrency has not diminished. In fact, forms of cryptocurrency based in China have seen an increase in demand with local conglomerates now forming partnerships with foreign blockchain projects.
On February 27, one of China's most influential retailers JD.com announced the creation of the AI Catapult Blockchain incubation program in order to fund innovative Blockchain projects and cryptocurrency.
JD.com's official statement said"[JD.com plans to] partner with innovative Blockchain startups to build new businesses and create and test real-world applications of their technologies at scale. We are excited to work with some of the world's most innovative startups to explore ways we can scale these cutting edge technologies for the future of retail and other industries, as well."
JD.com has partnered with Bluzelle, a Singapore-based Blockchain protocol targeting the deployment of decentralized Internet.
Bluzelle, known for its swarm technology which enables groups of nodes to store tiny bits of data, has already built Blockchain-based applications for many of the world's greatest tech juggernats such as Microsoft, HSBC, MUFG, KPMG, and ZagBank.
Bluzelle CEO Pavel Bains wrote "JD.com is China's largest retailer, online or offline, and the world's third-largest internet company by revenue. With more than 266 million active customers, JD is a direct seller of millions of brands from around the world and hosts a marketplace of more than 160,000 trusted merchants. The company, which owns and operates its own advanced nationwide logistics systems, has embraced AI and Blockchain across its operations."
China-based cryptocurrency NEO, the only major cryptocurrency developed in China, has also seen a dramatic increase in its market valuation.
NEO's value increased in late 2017 due to its branding as China's Ethereum. In January 2018, it peaked at $10.5 bln, larger than the current market cap of the sixth largest cryptocurrency in the market, Cardano. But in February the market valuation of NEO declined mostly due to criticisms by experts like Eric Wall and Emin Gün Sirer, towards NEO's consensus algorithm.