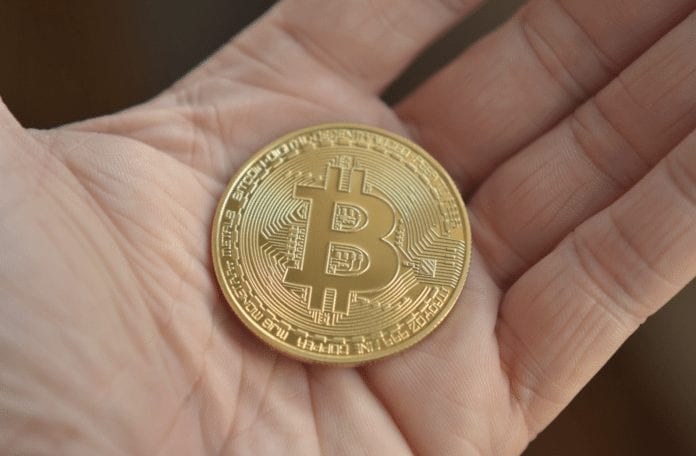 Cryptocurrency and blockchain technology are gaining more and more recognition around the world, but, Bitcoin, the world's biggest cryptocurrency, has been in a tailspin all year.
In December of 2017, Bitcoin had reached a zenith of nearly $20,000 and as of June 25, 2018, just six months later, it is trading at $6,283.61, a little more than 30 percent of its high.  The opinion on whether Bitcoin will rise up and conquer again or continue to fall is divided among analysts and market analysis tools.
One of the most well-known cryptocurrency champions has not swayed from his prediction of Bitcoin more than tripling its current value.
Last week on Bloomberg, Tom Lee of the market analysis firm Fundstrat re-affirmed his prediction of Bitcoin going up to $25,000.  He expects traditional institutions including banks will become more interested in Bitcoin as they see profitable business opportunities emerge.  Additionally, he believes, as cryptocurrencies realize more acceptance in the retail and institutional arenas, the regulatory trend around cryptocurrencies will improve.
Mr. Lee also talked about the cost of mining a Bitcoin: "The fully loaded cost of (to mine) Bitcoin next year, is going to be, like, $14,000, reflecting the difficulty."  He has regularly stated Bitcoin will go up to meet the cost of mining when it needs to and has held at the cost to mine.
Top marketing trend analysis tools signal Bitcoin's downward trend may not reverse in the near future.
The Directional Movement Indicator, or DMI, illustrates the momentum of either convergence or divergence giving traders the assurance required to stay with the trend when DMI and price are concurrent.  Additionally, it aids in risk management when the DMI and price are out of sync.
DMI is important to consider when looking into price strength and direction.  Because it can show when trends are strong or weak, traders can decide to enter the market on the strongest trends, which is particularly useful for trend trading strategies.
Bitcoin's DMI is now on its strongest negative trend since the big sell-off in the first quarter of 2018.
The world's most popular cryptocurrency is dropping on the Average Directional Index or ADX. 
In addition to identifying trending environments, the ADX also guides traders worldwide in making the most lucrative trades by seeking out the strongest trends.  The ADX values also predict whether current conditions are trending or non-trending.  An ADX value between 0 and 25 indicates a trend is considered to be weak or entirely absent so many traders will not employ trend trading strategies.  Conversely, once the ADX goes above 25, the trend is strong enough to apply trend-trading strategies.
The ADX line for Bitcoin is currently at 39.3 which, although classified as trending on the strong side, it is significantly down from its high of almost 60 just six months ago.
The direction of the ADX line is meaningful for predicting trend strength.  When the ADX line is going up, the trend strength is rising and the price moves in the direction of the trend.  When the ADX line is falling, the trend strength is decreasing and the price goes into a period of consolidation or retracement; this is the status of Bitcoin at the time of the writing.  The ADX for Bitcoin at present is not indicative of a positive future.
The world's top advisor for institutional and private money managers is showing Bitcoin has continued on the decline on which it started in mid-May.
Divergence Analysis, Inc., or DVAN has used their own money-flow methodology to analyze and interpret markets since 1989.  The DVAN trend lines have proven to be reliable, useful tools for almost 30 years so investors tend to pay close attention to it.  Similar to the DMI and ADX, the DVAN does not indicate Bitcoin is on an upward trend, either.
One bullish analyst has good news: Bitcoin will recover after a further drop in early 2019.
Founder of Tradinganalysis.com Todd Gordon believes in Bitcoin's long-term prediction for growth.  To CNBC he was noted as having said, "I did expect Bitcoin to drop, I thought for a long time we're going to drop below $5,000."  He predicts Bitcoin prices will go down somewhat more than the noted figure, but, he is also certain the market will reverse somewhere in the $3,000 to $4,000 range.  "I think by the time this contest is over in February, we'll be well back above $10,000 and in a pretty good shape," he added.
Mr. Gordon noted his forecast is based on a "beautiful uptrend" on a percent change chart.  He cautioned, "You can't look at Bitcoin on a traditional, linear, arithmetic chart."  He also stressed the current 17 percent average weekly high to low range is the "lowest Bitcoin has ever seen."  Previously the high to low range has reached 30 to 40 percent.  He adds, "If I am down 30 percent on Bitcoin in this contest, that's nothing – it can make that up in two weeks."
For more about a Bitcoin comeback, please, consider reading Bitcoin Enthusiasts See a Comeback on the Horizon.