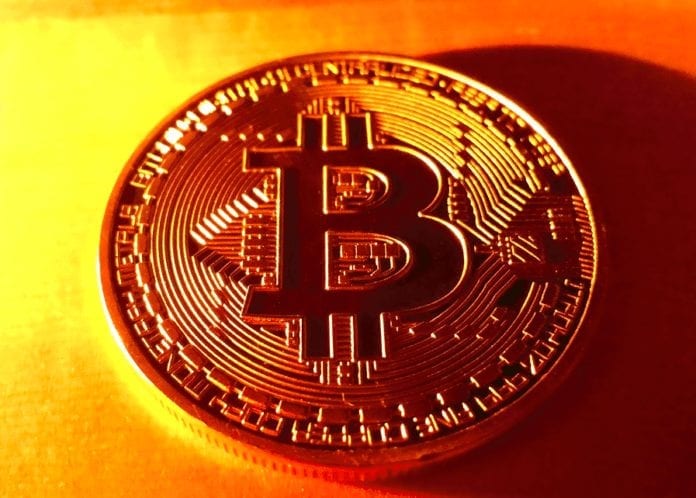 Much blockchain news of late has concerned itself with the recent slump in the overall market valuation. But, the key to blockchain stocks (or any for that matter) is to pay attention to long term patterns and trends. There are 1,594 cryptocurrencies available at coinmarketcap with a total market valuation of $274,954,590,832. At its peak in January, the value was close to $800 billion, representing a 75% of its total valuation today.
As a digital token such as Bitcoin gains momentum, people's interest increases exponentially which, in turn, creates volatility in the cryptocurrency market.
Money and demand flood the market which increases the price of Bitcoin. The bad news or drops in value hold the same pattern so that the more the price drops, the less people are interested causing it to drop even further in a negative cycle which is difficult to overcome.
To see what the future holds for the blockchain market, it's important to differentiate between each type of token to understand the full potential of blockchain and cryptocurrency. A guide to further help differentiate some of the terms below is previous article 10 Misconceptions About Blockchain and Cryptocurrency which includes several definitions and nuanced clarifications.
The key for cryptocurrency, like Bitcoin, to recover in value is to remind users of the company fundamentals that make the code and use of blockchain so promising.
Cryptocurrency: The purpose of these tokens is to be used as means of payment. Cryptocurrency like Bitcoin, Ethereum etc., each offer a unique set of rules connected to their protocol which enables features like privacy, different hashing algorithms, rewards, economic incentives, validation mechanisms, and even mining hardware. Bitcoin is the original, best known, and most widely adopted form of cryptocurrency. While its history as the originator of blockchain can't be changed, its position on top of competing cryptocurrencies can.
Cryptoassets: In general, an asset includes items of value such as company shares, personal data, deeds, contracts, etc. Cryptoassets can be categorized as securities because they generate either revenue shares (like dividends) or interest payments (like a fixed interest rate). While there has been a call for regulation to prevent cryptoassets from being used for criminal enterprises, this is largely unnecessary since most illegal money is transacted via bank accounts.
Utility tokens: These are tokens which only entitle holders to participate in the network. These are useful if an additional layer is helpful to a network. For example Ethereum, Aragon, and Clearpoll allow users to create decentralized organizations with voting rights  or give users the right to submit news and to vote upon the veracity of that news. There is most utility when you optimize a token to the network in question. If you're building apps, the creation of a token can be used as a means of getting paid by achieving specific goals or associated milestones.
Governments, the filthy rich, and financial institutions have been the primary benefactors of the centralization of money. Cryptocurrency might represent the first truly decentralized system that can actually put financial power in the hands of ordinary people. No single central institution or government has the ability to produce digital tokens or cryptocurrency, so, there is no way to control it.
Author Daniel Jefferies wrote on this subject to explain why banks and global governments pushed so hard for the regulation of cryptocurrency in ways they simply have not for other types of assets.
He explains how most authorities seek to "cut off the head of the snake" when dealing with a threat to power. But, "In decentralized systems, there is no head of the snake. Decentralized systems are a hydra. Cut off one head and two more pop-in to take its place…" Satoshi [the creator of Bitcoin] wisely remained anonymous for that very reason. He knew they would come after him because he was the symbolic head of Bitcoin.
Every time someone has come forward claiming to be Satoshi or when someone has been "outed" by the news media as Bitcoin's mysterious creator, trouble ensues. When fake Satoshi Craig Wright came out, Australian authorities immediately raided his house. The official reason is always spurious; "The real reason is to cut off the head of the snake."
However, Jefferies is quick to point out the limitations of Bitcoin because, while its creation of cryptocurrency is theoretically democratic, in application it has now been centralized yet again to network miners since the democratic obstacle is actually in the distribution.
As other types of cryptocurrency are explored, often called altcoin cryptocurrencies, and the the blockchain code underneath Bitcoin is further developed, it is possible solutions will  make themselves clear.