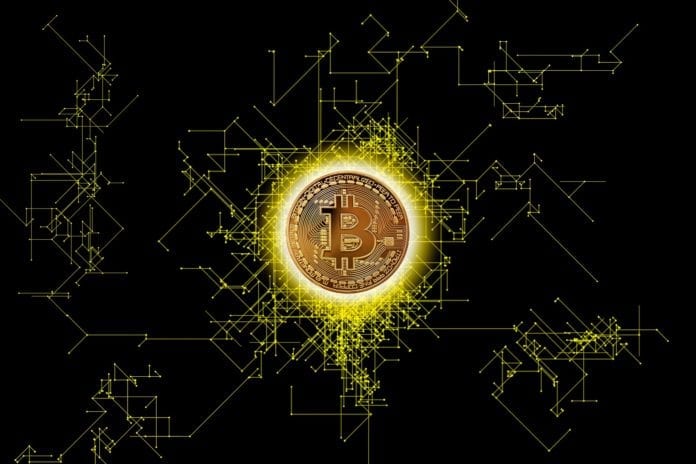 Industries besides financial such as healthcare and technology are using blockchain development to provide fraud prevention, security, faster transmission confirmation and  cost savings. Blockchain's reach extends so far it has been predicted that its platforms will store 10% of global GDP within the next decade.
To help users make the right choice when investing in blockchain, the Blockchain Score™ ranking methodology utilizes seven factors, and now the top blockchain-related companies for 2018 have been ranked for user ease.
The top five Blockchain Stocks to Consider:
1.        NASDAQ
While Nasdaq is best known for traditional investing practices, it is also an industry leader in developing innovative securities transaction methods since 2013, and an early adopter of blockchain technology into its applications. The Nasdaq Private Market was launched in 2013 to facilitate secondary transactions for private corporations. In 2015 Nasdaq announced its first private securities transactions using blockchain. Chain.com was the first client to use Nasdaq's own Linq Blockchain ledger platform.
2.       IBM
IBM, the company behind Watson is already harnessing a blockchain service for over 400 clients in multiple industries. IBM estimates that its blockchain offering will reduce financial service transaction disputes from $100 million each year to $30 million, and speed up overall resolution time by 77%. For more information on IBM and blockchain, check out our article dedicated to the topic.
3.       Hitachi
Hitachi has been researching blockchain technology since the early 2000s, predating the 2008 invention of Bitcoin. Five years earlier, Hitachi had already obtained its first blockchain-related Japanese patent in 2003. Hitachi's Financial Innovation Laboratory (FIL) continually works to broaden the application of blockchain using a a three-phase approach.
Phase 1 is to establish a specialty for financial processes specifically, then Phase 2 is to expand across industries, and finally Phase 3 involves creating a fully functioning, automatic process across systems using new blockchain innovations like smart contracts. Recently, Hitachi incorporated a cryptocurrency and blockchain platform to support its supply chain management and operational strategy service.
4.       Daimler AG
In partnership with LBBW, Daimler launched a €100 million 1-year corporate loan instrument, known as a Schuldschein which is underwritten by blockchain. The entire loan process, from origination and execution of the agreement to the confirmation of repayment and of interest payments is wholly carried out through blockchain technology.
Daimler's Treasury Vice-PresidentKurt Schäfer stated "Blockchain can affect nearly the entire value chain. That's why we, as a leading automaker, want to play an active role in the global blockchain community and help shape the cross-sector blockchain standards. We want to do this in all the areas of application that are important to us: customer relations, sales and marketing, supplier management, digital services, and financial services."
5.       Hive Blockchain Technologies
Based in Canada, Hive Blockchain is bridging the gap between blockchain innovation and capital markets by owning multiple cryptocurrency mining farms in strategic locations. Hive recently announced it had secured both a large-scale bitcoin mining facility and $100 million worth of private financing.
Hive was the first publicly traded stock dedicated solely to cryptocurrency mining when it joined the Canadian TSX venture exchange in September 2017. Hive operates multiple cryptocurrency facilities and mines 8 forms cryptocurrency  including Bitcoin, Ethereum, and Litecoin.
Four So-Called Blockchain Stocks To Avoid For Now:
Due to the buzz surrounding blockchain many businesses are trying to ride the bandwagon but are not sound investments. Beware of these four.
1.       XNET
Xunlei is a Chinese video-streaming service that announced in October its plan to launch OneCoin, a blockchain-based cryptocurrency now called LinkToken. From October through November 2017, XNET's stock price surged from $4 to $25  but then sharply declined. Worse still, the company is involved in at least 2 class-action lawsuits. Plaintiffs allege that XNET made false or misleading statements in violation of federal securities laws.
Investors who believed the announcement of OneCoin to be an initial coin offering (ICO), were met with contradictory statements claiming LinkToken was actually an initial mining offering. China's central bank banned ICOs in September and investors can only wait as the litigation continues.
2.        Long Island Blockchain
Previously Long Island Ice Tea Corp., Long Island blockchain doesn't produce alcoholic beverages nor does it actually seem to use blockchain. The name change alone led to its stock price increase of more than 250%. We have discussed why one should be deeply suspicious (at best) of this company in a previous, in depth article.
3.        Riot Blockchain
Bioptix Inc. changed its name to Riot Blockchain last October to reflect its new focus. Last fall, the penny stock nearly doubled in value but dropped 20% by December. Now they are in the process of selling remaining biotech related patents, as it pivots to bitcoin mining and blockchain software. This quick level of change and shifting focuses make this company unreliable for now.
4.        Kodak
Yep, they're still around and recently launched KodakCoin, a blockchain-powered token to help with copyright issues. Although the stock price tripled in value after the announcement, it remains to be seen if Kodak can augment its business model with blockchain capabilities.  Kodak's KashMiner' mining rig can support licensing partnerships, but may be the extent of the implementation of blockchain.
Worse still, KodakCoin  announced a delay to its initial coin offering (ICO) by several weeks. The company's statement in January cautioned against fraudulent KodakCoin ICO pages online which is also kinda suspicious.
So while blockchain is the way of the future and worth investing in, do your research before investing any money.