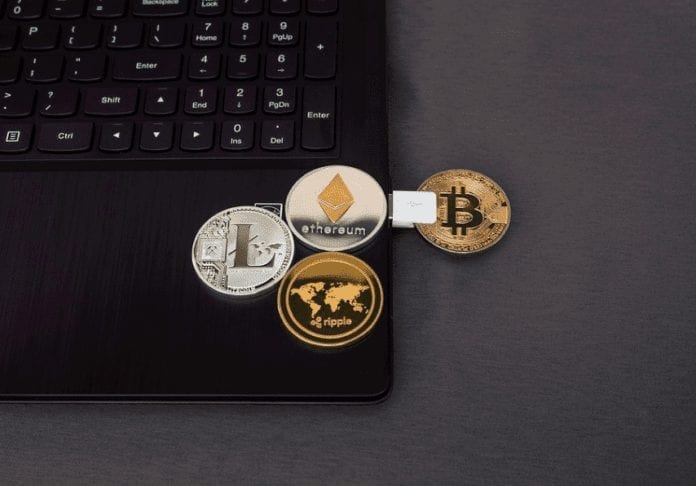 At the University of Pittsburgh, an assistant professor named Christopher Wilmer is responsible for the academic journal for blockchain, cryptocurrency, and Bitcoin. Wilmer is the assistant professor in the Swanson School of Engineering's Chemical & Petroleum Engineering Department. He uses computer simulations which allow him to investigate hypothetical materials.
Christopher Wilmer co-founded the very first blockchain and cryptocurrency academic journal, Ledger.
Ledger is the very first peer-reviewed academic journal for blockchain and cryptocurrency technology research. If the academic journal wasn't enough, Wilmer also co-authored a book called Bitcoin for the Befuddled. Like many people in today's world of technology, and those keeping up with Bitcoin news, Wilmer was interested in blockchain and wanted to apply his own theories of study on the subject. He discussed his theories just this month at the Cathedral of Learning with Geek Wire.
Blockchain is best known as the fundamental underpinning of the Bitcoin cryptocurrency. When Wilmer first dove into the blockchain technology, he discovered that it would be a great place for rigorous field search.
The cryptocurrency and blockchain technology journal is a lot like what you would see from other academic journals. There is a peer-review process that goes into the journal and they actually utilize the blockchain technology. Blockchain technology is not just for cryptocurrency and Bitcoin, but, also for tasks such as time-stamping articles.
The academic journal covers topics from blockchain technology to new ideas and concepts such as subchains.
One of the more frequently talked about topics on issues with using blockchain technology is how one can accept payments instantaneously. Bitcoin is not the only way of accepting cryptocurrency payments. With Bitcoin, blocks are added every 10 minutes, but, with another form of cryptocurrency such as Ethereum, it does not work the same way and there are certain processing issues which accompany it.
Subchains is a new topic that is still in development from Wilmer and the journal, which talks about these wait times. The premise behind the paper is that via subchains, there will be an increased confidence with a transaction being accepted via blockchain without having to wait 10 minutes. This change is made possible by adding subblocks to subchains. This is just one topic Wilmer and the team are researching and sharing with their reading audience.
Blockchain technology goes beyond Bitcoin and cryptocurrency.
Wilmer has had many requests from law professors who are looking for "smart contracts." Smart contracts, using blockchain technology, could even speed up the way the court systems work, just like how it is revolutionizing how people make purchases all over the world. Utilizing blockchain technology in the human-dominated, slow world of the court systems would involve smart contracts and blockchain technology to speed up the process in the same way financial transactions might be more quickly accepted.
It is only the beginning for subchains and blockchain technology where discussions have only begun on their possible use in fields outside of the world of Bitcoin and other cryptocurrency technologies. It is easy for one to fall into the rabbit hole of cryptocurrency where discussions grow from the basic uses of cryptocurrency to how one can use a brainwallet to store Bitcoins.
How do you store Bitcoins in your "brainwallet?"
The main focal point about Bitcoin's importance is that you store them in your brain via the information that you know. When you know this information, then you own the Bitcoins associated to those Bitcoins. The information that the owner knows is called a mnemonic phrase which are words taken from the dictionary which are then assigned to a number. This is just the tip of the iceberg of the capabilities with cryptocurrency and blockchain technology. With blockchain technology only beginning to be understood the opportunities can be limitless where one day it is cryptocurrency, next it is the court systems and who knows, maybe the voting system and healthcare.
(To learn more about other cryptocurrency services, read New Business Strives To Make Bitcoin Mining Easier.)