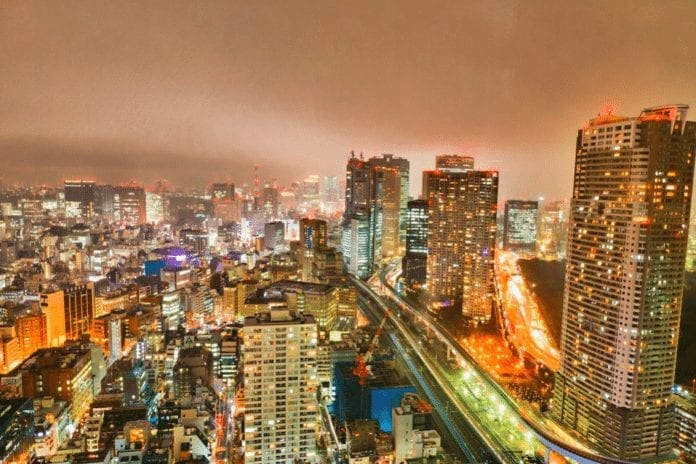 After an extremely exciting pattern of bullish growth for Bitcoin in 2017, which brought the concept of cryptocurrency into the mainstream, the original blockchain token took a huge dive in value to close out the year. While Bitcoin has somewhat recovered in value, it specifically alongside the cryptocurrency markets in general remain volatile.
Increased cryptocurrency regulation from both the private and public sectors threatens to impede the growth of digital tokens.
The most pertinent blow to cryptocurrency stemming from private regulation was reported in "Big Banks Ban Cryptocurrency Purchases" discussing how major credit lenders will no longer finance the purchase of Bitcoin or other digital tokens. This regulation has an obvious global impact since the lenders in question operate worldwide and work not only with private individuals, but, huge corporations and businesses as well.
Regulation coming from Japan's government will have an obvious impact on cryptocurrency in that country, but, is also likely to ripple out into global markets.
Japan is striving to become the cryptocurrency capital of Asia, if not, eventually, the entire world.
More than 30% of all global bitcoin transactions are conducted in the Japanese fiat currency yen. Even more impressive, in April of last year, the Japanese government made Bitcoin legal tender. The grand scale of cryptocurrency adoption in the country and its effort to set precedence within Asia and abroad means enhanced regulation could spill over into other markets.
Japan's Financial Services Agency (FSA) shut down two major cryptocurrency exchanges on March 8, 2018.
They were ordered to suspend operations for the next month in an attempt to mitigate the impacts of a $534 million hack of Coincheck in February this year.
The FSA also issued business improvement orders yesterday to five other cryptocurrency exchanges tp include Coincheck which had already been issued a business improvement order just this past January. The FSA has never before ordered a cryptocurrency exchange to stop operations. In total, the FSA is cracking down on a total of 7 cryptocurrency exchanges.
The FSA also ordered cryptocurrency exchanges FSHO (Yokohama City) and Bit Station (Nagoya Prefecture) to temporarily halt their operations for a 30-day period.
The FSA cited how FSHO failed to implement an effective and appropriate system to monitor trading or give adequate and necessary training to its employees. Bit Station was suspended after a senior employee allegedly diverted digital currency deposits for his own personal use, an obvious breach of business ethics and cybersecurity, both of which underlie the entire premise of why cryptocurrency was created in the first place.
In September last year, the FSA began to officially recognize virtual currency exchanges that met certain criteria; there are now more than 15 registered virtual currency exchanges operating in Japan. South Korea is also a leader in the cryptocurrency world, but, the country's newly enforced strict regulations allowed Japan to gain ground as a competitor within the virtual currency investment, speculation, and trading industries.
The case sent waves of dread and panic through Japan and, subsequently, the cryptocurrency world.
The FSA issued Coincheck with "a business improvement order" as an almost immediate response on January 29, ordering a full report on the cause of the hacking and the firm's plan to compensate customers and prevent further losses by February 13.  The FSA even went so far as to raid Coincheck. The fact that the firm was issued yet another business improvement order less than a month after the report was submitted is an ominous sign and likely spells disaster for the company.
The Coincheck hack was the largest cryptocurrency heist in history. The second largest was also in Japan back in 2014 when $480 million worth of bitcoin was stolen by hackers from Mt. Gox. That incident resulted in Japan eventually implementing enhanced regulation in 2017 which requires exchanges to obtain the equivalent of an FSA license. However, Coincheck and other exchanges who had been operating before new regulations were introduced were essentially "grandfathered in" and allowed to continue operating while the agency reviewed their applications.
Thousands of businesses in Japan accept bitcoin while other alternative digital tokens, a.k.a. altcoins, have struggled to gain traction or acceptance. 
The exchange bitFlyer, which is now Japan's main bitcoin exchange, claims more than a million users at present with nearly all focused on Bitcoin investments. 
The FSA crackdown may appear to deal a hard blow to cryptocurrency at first glance, but, this may actually be a good sign. This type of regulation could mean Japan is hoping to build an environment in which customers have total ease of mind when interacting with cryptocurrency on and off the exchanges.
That's exactly how J.Maurice, a well known Bitcoin expert and the representative director of WIZ K.K. (Tokyo), sees the recent actions by the FSA. "We are considering applying for a cryptocurrency exchange license this year so we are following this news with great interest. There was a time when Mark Karpeles, the CEO of Mt.Gox, approached the FSA for advice and they told him to do as he wished since bitcoins were unregulated. Now they [the FSA] are taking steps to make sure that cryptocurrency users are protected," elaborated J. Maurice.