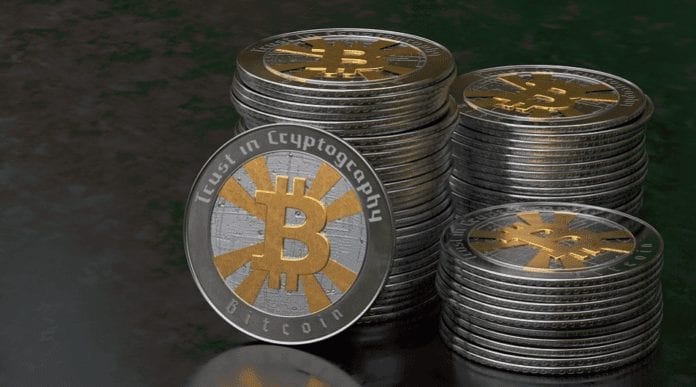 One of the most interesting aspects of reading blockchain news is the diverse set of characters it introduces. Even those high up in the cryptocurrency world can be eclectic and often eccentric like Mr. J. Christopher Giancarlo whose unique personality and distinguished background led many to describe him as a "Bitcoin Super Hero."
The roster of cryptocurrency enthusiasts spans the globe and includes outspoken individuals like Wall Street brokers/investors, cypherpunks, and even anarchists.
One of the more button-down cryptocurrency types, venture capitalist Tim Draper, was recently interviewed. However, despite his polished appearance and resume, the entrepreneur is a bit of a maverick in the blockchain world and may represent its future.
The 59-year-old first made his fortune decades ago at Draper Fisher Jurvetson, a venture capital firm famed for specializing in investing in billion-dollar startups which oversees assets of $5 billion. Now, over 30 years since Draper founded the company, he's reinvented himself in the cryptocurrency world as a dedicated investor willing to put his own money where his mouth is. After all, truly savvy business people are always thinking of the future in order to stay ahead.
Featured in Forbes' recent Crypto Rich List, Draper earned most of his cryptocurrency through the foresight and brazen opportunism of purchasing the Silk Road bitcoins auctioned by U.S. Marshals in 2014.
It's worth noting he also had the required capital and accreditation in order to acquire the 32,000 bitcoins currently valued $18 million.
"I think bitcoin is the future currency," he said last week. Considering Draper's net worth has been estimated at upwards of $1 billion, he might know a thing or two about money. Speaking to Bloomberg during an interview, the optimistic Draper talked about bitcoin in particular at great length and to notable buzz.
"People ask me, 'Are you going to sell your bitcoin [in exchange for fiat]?' and I say, 'Why would I sell the future for the past?'" This recent statement further corroborates Draper's previous statement in another interview: "I don't know why anyone would want to go back to fiat when crypto is distributed, secure and global, while fiat is subject to the whims of political forces".
Bitcoin remains largely enigmatic to many and, though still subject to new regulation, the original blockchain cryptocurrency and other digital tokens are creating an entirely new classification of wealth storage and money transfer in stark opposition to the status quo.
Like most business moguls who have invested in cryptocurrency like bitcoin, including the likes of Michael Novogratz, the Winklevoss twins, Draper has a very bullish attitude about digital tokens.
However, as the cliche goes, there's no risk without reward and Draper's involvement in cryptocurrency hasn't been without controversy. As a high profile backer of the legally embattled Tezos company, he's been forced to defend his investment while lawsuits pile up. One of the biggest issues with the Tezos investment is how much bitcoin has since grown in value. Although this value increase has benefited Tezos, it has done nothing for the investors who parted with their BTC last year on the promise of XTZ tokens which were never delivered.
When questioned about Bitcoin's volatility on Bloomberg, Draper dismissed comments that this uncertainty was an obstacle for "regular people."
Instead, he chose to deflect by focusing on security. "My bitcoin is more secure than my dollars in the banks…my bitcoin is very secure."
While some entrepreneurs, most notably Steve Wozniak, have voiced serious disinterest in cryptocurrency altogether, less traditional types like Tim Draper are embracing the uncertainty and have no intention of selling "the future for the past."